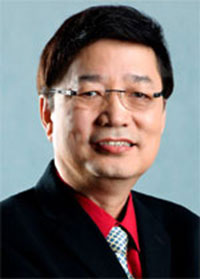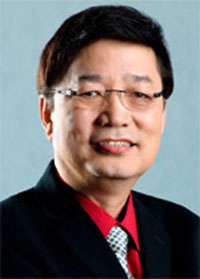 Marketing training will help franchisees succeed and at the same time, grow the franchise.
The right marketing skills is at the core of every business. That is why franchisors should be able to provide the right training.
When you thought of having your business franchised, have you also thought that more than accepting their payment, you have an obligation to help them market your brand?
Before you even try to take that step, allow yourself, as franchisors, to become fully aware on how you can expand the business. There are workshops on how to recruit more franchisees, spending right, improving franchise marketing skills, and tapping social media to recruit more franchisees and grow sales.
Once you are able to figure out all of these, you may be able to start training for your new franchisees and focus on how you can help them succeed in the business.
Involve a third party expert for training. Never expect that your franchisees are experts in the field of marketing. Some may have just wanted to start with the business and carefully learn from it with your help.

You may also want to hire a third party expert to train your own team that can eventually be the people to train future franchisees. This may mean added cost to the franchisor, but this will make franchisees feel important.

Encourage old franchisees to talk to new franchisees. They can help boost the confidence of the new franchisees by sharing their experiences. Always encourage all your franchisees to talk to one another.
Never get stuck with what you have been accustomed to. There should always be a room to innovate. Marketing "gimmicks" help the business succeed. Knowing which buttons to push will surely make customers patronize your products or services.
Encourage your franchisees to exercise due diligence. Maybe they have something in mind that they think can be helpful in boosting their sales. But before they even grab the opportunity, they should let you know if it is truly something that can be done.

Franchisor's responsibilities
As a franchisor, you are expected to provide the following:
Give all the support with adequate and continuous training for your franchisees. You should be able to provide answers to queries that will help franchisees with the business.
Implement a system that can easily be adapted by your franchisees.
Create new products and update existing ones depending on market demand.
To maintain an overall brand reputation, awareness and development.
When you provide everything that has been mentioned above, you create trust among your franchisees which then reflects on the kind of service that your business provides to your customers. 
(Armando Bartolome is known as the Philippines' Franchise Guru, a business mentor to numerous micro entrepreneurs who are now themselves big names in the industry. This article is reposted with the author's permission and was previously published on The Business Mentor column posted by ABSCBN News. For questions and more information, you may contact Armando "Butz" Bartolome by email:philfranchiseguru@gmail.com or on Twitter @philfranguru. His website is www.gmb.com.ph)
Facebook Comments