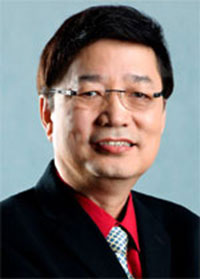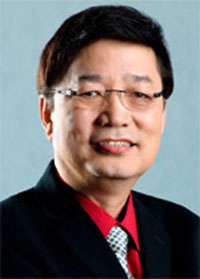 In the Philippines, the Christmas season starts as early as September. Along with carols you hear shopping in malls, you will be hard-pressed to miss the numerous bazaars that sprout like mushrooms just about anywhere.
Joining bazaars or trade fairs is a good way to earn extra during this season. This does not need a huge capital to start with. Becoming part of a bazaar allows you to introduce your products and be able to know how acceptable they are to the people.
"Tiangges" are often visited by swarms of people on weekends, which are rare in stores during ordinary days. Through this, you will be able to have the opportunity to get feedback from customers to find ways to improve.
Some of our successful craft-makers started out by joining bazaars. They were able to showcase their great works and with some luck, some are now recognized worldwide.
Having zero knowledge in selling through bazaars may be terrifying. But there are ways on how you can get help. If you are interested in joining a bazaar, here are some helpful tips which might help you to get started:
Decide on the budget on how much you are willing to shell out for the bazaar.
Designate who will buy the merchandise to be sold and who will be the in charge of manning the stall.
Know what kind of product you want to sell. Make sure that they are not as expensive as those found from other stores and are as unique as possible. During the Christmas season, it is almost impossible not to have the same items from several booths. Make yours stand out by thinking of ways on how to sell them better.
Check out the bazaar or trade fair schedule. They can be seen on newspaper, blogs, and community billboards as well as through social media.
Meet up with bazaar organizers to know the requirements that need to be submitted.
Renting a stall may be quite expensive and for first timers, it may be a bit of a scare. The best way is to look for someone who wants to share the space with you.
Know your demographic. Make sure that the bazaar that you are joining with has the right people to buy your products. It is very unlikely to sell antique furniture beside a school.
In displaying your products, make sure that you arrange them in an interesting way with enough space for your customers to look through them.
You want people to buy your products. So don't scare them away. Always smile and say courteous words. Encourage people to check on your products by calling them in a unique way.
One thing that may irritate your customers is if you are caught unaware what product you are selling. Make sure that you know everything about the products that you are selling. Customers would just walk away if they do not get the answer they need. Prepare yourself and all other people working with you to know how you will respond to possible questions.
Learn to create interest among your customers by making a perfect sales pitch. Some customers just browse through displays. But if you have the perfect lines on how you can encourage them to ask more about the product, then it is most likely that you get a sale. Customers are more encouraged to buy if you have that personal approach and do not sound like a robot.
Focus on the benefits of your products rather than the price. Let them realize the benefits that they can get if they purchase your product.
Be prepared for those customers who are into haggling. Make sure that the price you have on each of your product is enough to provide for hagglers.
It is almost always effective to sell products in bulk. You allow your customers an opportunity to buy more because they can also be resellers either for another bazaar in another area or they can sell it online.
Business cards should also come in handy. You may never know that other than just a customer for a few pieces, you will be able to meet suppliers or bigger clients.
These should be a handful of information to help you start up in joining a bazaar. Who knows, it may just be the start of something big for you.
(Armando Bartolome is known as the Philippines' Franchise Guru, a business mentor to numerous micro entrepreneurs who are now themselves big names in the industry. This article was previously published on the author's The Business Mentor column posted by ABSCBN News. For questions and more information, you may contact Armando "Butz" Bartolome by email:philfranchiseguru@gmail.com or on Twitter @philfranguru. His website is www.gmb.com.ph)
Facebook Comments