The University of Antique gathered more than 6,000 individuals to form the world's largest image of a human anchor for a Guinness World Record.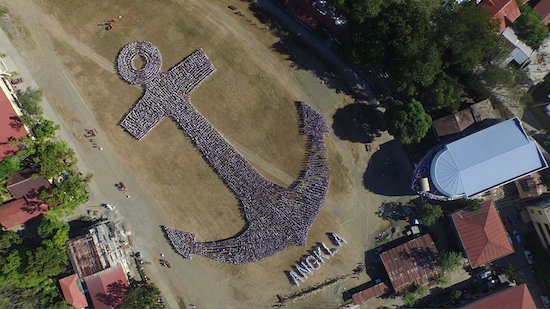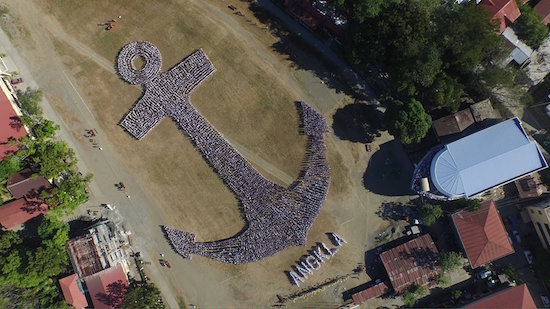 The number exceeded the previous record attempt held by Angkla Party-list group with 4,200 participants.
Marine students clad in white, faculty and staff formed the ship symbol in less than five minutes, under the supervision of the World Guinness Record officials.
The formation was conducted in celebration of the university's 62nd Founding Anniversary with its theme, "UA: University anchored on QA."
"This feat will surely put UA on the world map and will be remembered until one community breaks our record," Capt. Geronimo Dolor, College of Maritime Studies dean stated in a release.
The University of Antique website said the record will be included in this year's Guinness Book of World Record as validated by external auditors and confirmed by a representative from the Guinness World Records itself.
Facebook Comments