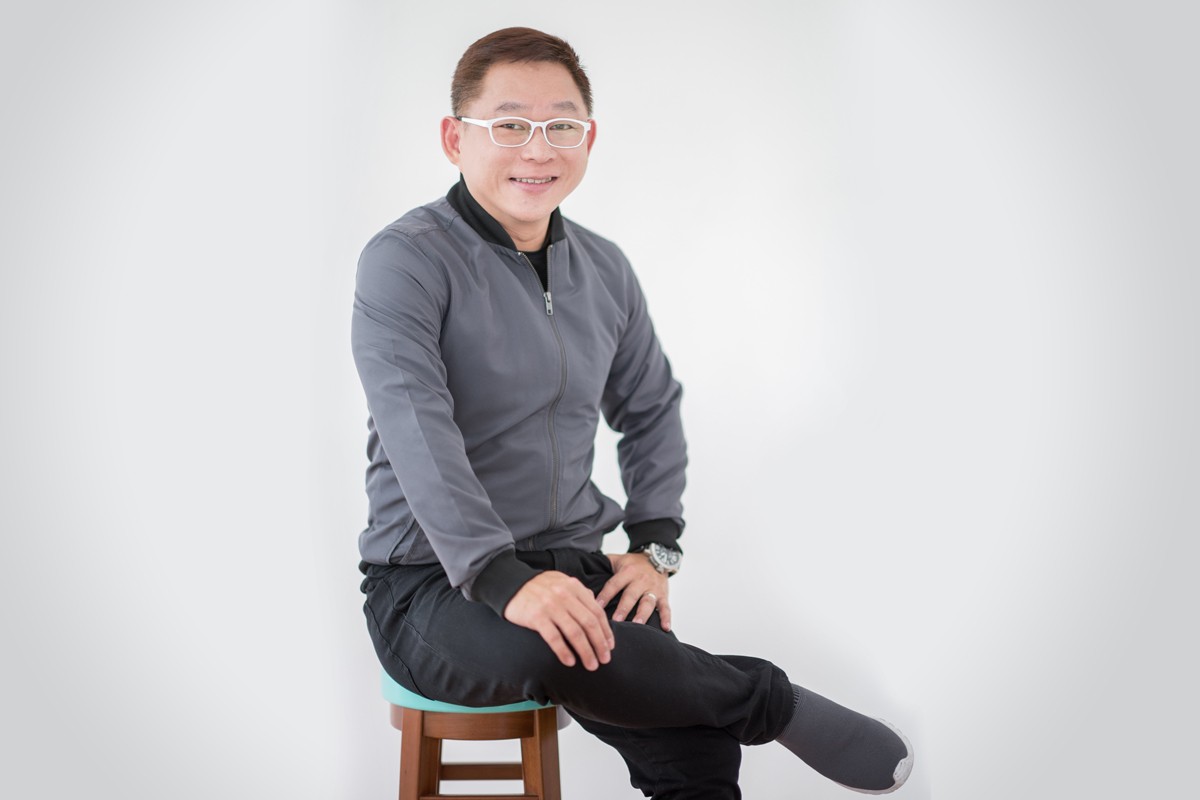 Have you ever run while wearing a backpack? It feels awkward because there's something on your back that hinders your movement. How about running with a backpack plus two duffle bags, one in each hand? The more you carry baggage, the more it is harder to run. Yes, you can still arrive at your destination while carrying this baggage, but for sure, your travel will take a lot longer.
Changing years is somewhat like that. It is a life-changing event to most of us, mostly consists of moving on and moving forward. So, if we want to be successful this 2020 and arrive faster at our desired destination, here are some baggages we need to get rid of and let go.
GOODBYE TOO MUCH SOCIAL MEDIA
"We are an unhappy generation with a lot of happy pictures."
Ever wonder why there are a lot of unhappy people nowadays? Ever felt lonely while scrolling down your feed? It is primarily because we compare our lives to the lives of whom we see on our social media.
Wow, they got a new house!
Wow, they are now married!
Wow, they traveled Europe!
Then, there you are just sitting at the corner of your room looking at their amazing photos. Then you begin to ask yourself, "What am I doing with my life?" Most people become discouraged because they feel that their life is meaningless, lacks adventure, and inadequate. So, how to deal with this?
Be grateful.
Your life is different from others. Their season is not your season. You have not seen their messy process, the things and the people they lost, the tears they shed before you saw them on those posted photos. So, look for the things in your life to be grateful for. Family? Friends? Good health? A roof above your head? If you look at your life with the lens of gratitude, your life will never be inadequate again. You will feel contentment and pure joy despite all the challenges life will throw at you.
Be motivated.
You feel miserable while you scroll down your feed because you look at their milestones using the eye of envy. However, you can turn that envy into motivation. So, instead of becoming bitter towards their achievements, have the mindset to be pumped to work harder and save better so you can also get their achievement or even go beyond. Caveat, the Lord hates the proud. Let's always guard our hearts and be more humble as we succeed.
GOODBYE HARBORING HATE
It is so hard to have hope for the next year if you are still harboring hate — if you cannot forgive and let go of all those pains that 2019 had brought upon you. Truly, the forgive and forget principle is difficult to follow, but you can always start taking the first step — forgive.
Did you know that unforgiveness has no effect on the unforgiven person? It definitely has negative effect on you, the one who cannot forgive. Unforgiveness breeds anger, heartbrokenness, and sometimes even physical pain such as chest pain.
Let's say your best friend asked for Php 5,000 from you. He promised to pay you back. Eventually, you were not able to contact him. He blocked you on all of his social media accounts. He was gone. You harbored hate against him. In this case, you have a choice of either to hate your now ex-best friend all your life, or forgive him and let go of that unfortunate circumstance.
You can look at the brighter side that he did not ask for a larger sum of money. He did not get your life savings. You can always earn that Php 5,000 back. Most importantly, you can learn from this heartbreaking event. You can learn to be more cautious in lending money. You can also consider that Php 5,000 as your tuition fee for that lesson you have learned the hard way.
The choice is always yours — live in misery all your life or choose happiness by forgiving and letting go.
GOODBYE FINANCIAL IGNORANCE
How's your finances in 2019? How's your bank account as 2020 started? Have you started to invest? If you lived paycheck to paycheck last year, now is the time that you bid goodbye to financial ignorance. This 2020, promise yourself that you will say hello to financial literacy.
You need to teach yourself to properly manage your wealth so you can escape the depressing cycle of relying on payday, making ends meet, and having endless debts. If you are wise in handling your finances, you will stop working for money, instead, the money will work for you.
To help you start your journey towards financial literacy, I have made resource materials that are easy-to-read yet packed with helpful insights. You can start by reading the following:
Secrets of the Rich and Successful
Rich God, Poor God
'Til Debt Do Us Part
You can grab this special promo of having Chink+, Moneykit 2.0, 12 FREE books, and 1 Ipon Can all for the low price of Php 3,499 only! Hurry, head on to chinkshop.com!
It is always better to start the year on a good step. So, say goodbye now to all the bad things and bad vibes that will hinder your run towards happiness. Let us say hello to success this 2020!
THINK. REFLECT. APPLY.
Which among the three points are you struggling with?
Are you already financially prepared for 2020?
How are you going to teach yourself about managing your finances better?
GoodNewsPilipinas.com greets Chinkee Tan a "Happy Birthday!"
Like, Follow, Subscribe to GoodNewsPilipinas.com Facebook, Twitter, Instagram, Good News Pilipinas! TV on YouTube, new story notifications and e-mail newsletters for updates on more Filipino Pride stories.
Facebook Comments