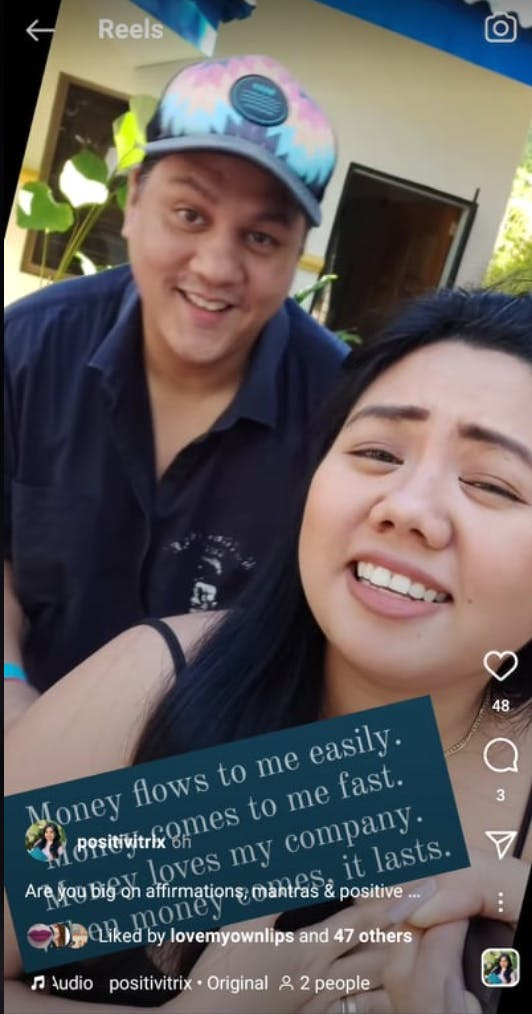 Yesterday morning my husband and I decided to go public with one of our many personal things- our Money Affirmation duet.
I'm not sure if you are big on affirmations, manifestations, and positive thinking like us but the fact that you are a valued part of my list probably means, yes- you believe in these wonderful, amazing things!
Please watch this (just 40 seconds) and try it for yourself! Your style, your rules, of course!
It's so much fun!
What do you think about it?
Also, what's your current mantra/ manifestation statement today- share away!
MORE tips from Positivitrix:
Have you been on a ZIP LINE adventure? Do you want to? Here's how a zip line IN A CITY goes! | Positivitrix
Plan a Vision Board with Me | Positivitrix
SHARE this article to help spread Positivitrix inspiration in these challenging times.
TELL US your good news story tips by messaging GoodNewsPilipinas.com on Facebook, Twitter, Instagram, or e-mail editor@goodnewspilipinas.com and WATCH Good News Pilipinas TV YouTube for more Filipino Pride stories!
Facebook Comments