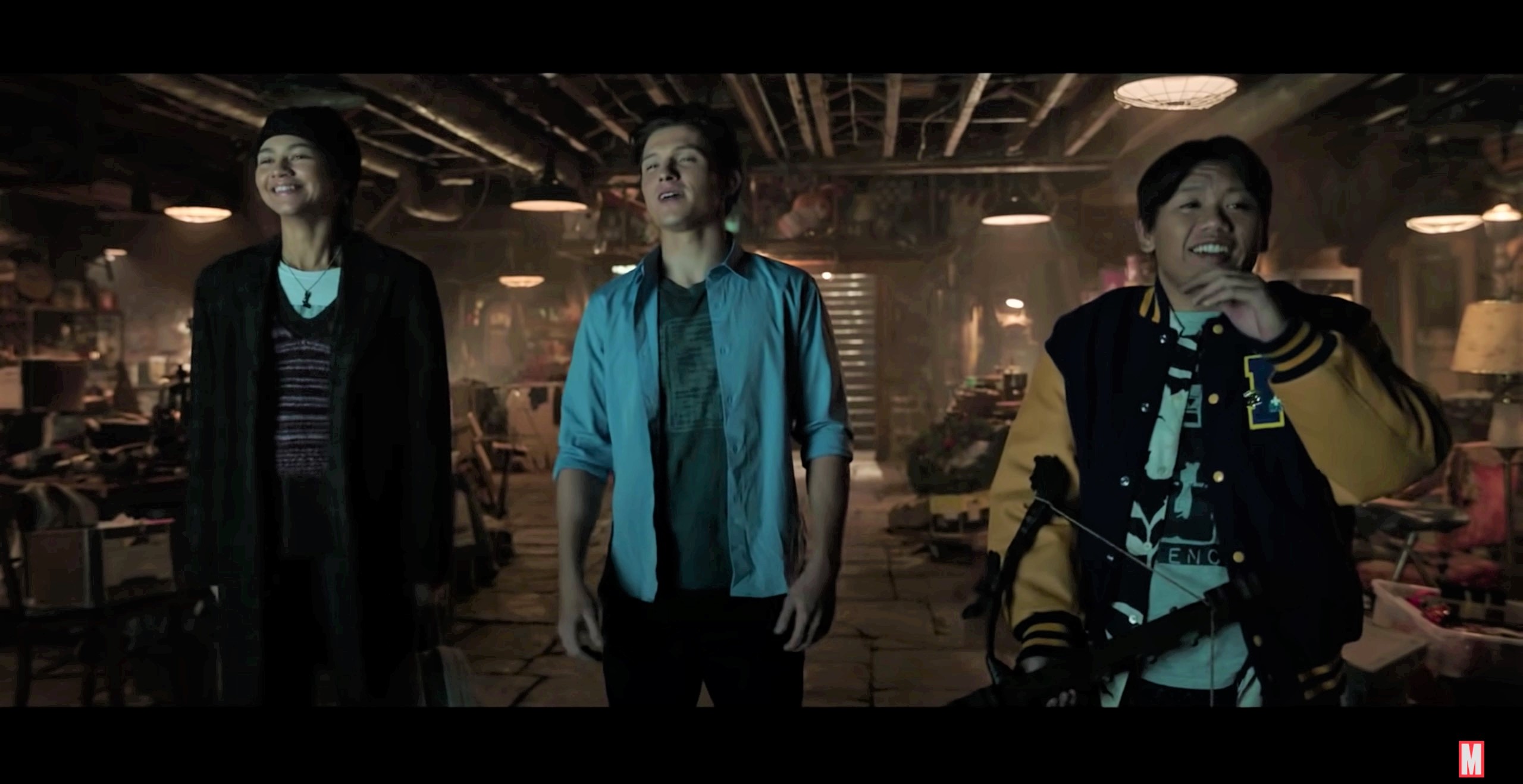 Here's why Filipino fans should look forward to the highly anticipated new Marvel Cinematic Universe film, Spider-Man: No Way Home.
The latest and third installment in the Spider-Man franchise starring Tom Holland as Marvel's iconic web-slinger has already shattered numerous records upon its December release in the United States.
The new film, directed by Jon Watts, picks up where the last Spider-Man movie, Far From Home, left off.
The first trailer for No Way Home released in August shows Peter Parker unmasked and no longer able to maintain his secret identity. In the film, Parker enlists the help of Doctor Strange, played by Benedict Cumberbatch.
Hollywood actress Zendaya returns to play MJ, Parker's love interest, while Filipino-American actor Jacob Batalon reprises his role as Spiderman's beloved best friend and sidekick, Ned Leeds.
While most Filipino fans have yet to see "Spider-Man No Way Home" on the big screen until it hits Philippine theaters in January 2022, many have already shared their excitement and anticipation for the movie on social media.
Netizens are also wondering if the film will feature another Filipino character besides Ned Leeds. Fans began speculating after a Walt Disney Studios job posting said it was looking to cast a "Lola" (Filipino grandmother) for a new feature film set in Atlanta, Georgia.
The Project Casting post referenced Marvel Studios' Spider-Man 3, leaving many fans wondering if the new Filipino character will be related to Ned Leeds played by Batalon.
Batalon, born in Hawaii to Filipino migrant parents from Pangasinan, has risen to Hollywood stardom via his Spiderman and Infinity War movies. He has also become a symbol of Pinoy pride in the film franchise.
May be the lola of Ned Leeds in the upcoming spiderman 3 movie??? Idk just second guessing hahaha https://t.co/wKNGrQP7Xz

— It's Alfred, Bitch! (Leni-Kiko 2022) (@TheAelfraed) January 6, 2021
Magiging lola ni ned leeds sa spiderman https://t.co/CurxKflAu1

— justin (@jjbpitogo) January 7, 2021
Netizens who have already seen the box office hit have also shared their thoughts on the Filipino representation in the Spider-Man sequel without giving away any spoilers.
A scene in the "Spider-Man: No Way Home" movie will feature Filipino culture.
https://twitter.com/KuronoGomi/status/1471651082082275330
https://twitter.com/RicciLikeGucci/status/1471673348648157185
https://twitter.com/arianatorabby/status/1472174237871788033
The Filipino language will be spoken in the film.
https://twitter.com/arianatorabby/status/1472174237871788033
will be rewatching spiderman only to re-experience the joy of being able to understand the Filipino dialogue

— Tyler (@TylerBasa) December 17, 2021
Filipino fans can watch "Spider-Man: No Way Home" showing in Philippine theaters nationwide on January 8, 2022.
WATCH the trailer for "Spider-Man: No Way Home" and TELL US in the comments below, what are you most excited to see in the film?
Good News Pilipinas is celebrating its 15th Anniversary in 2021 by giving away prizes! Subscribe to this website and  Good News Pilipinas! TV YouTube channel and enter the raffle by telling us what you like about our stories in an email to editor@goodnewspilipinas.com
Facebook Comments