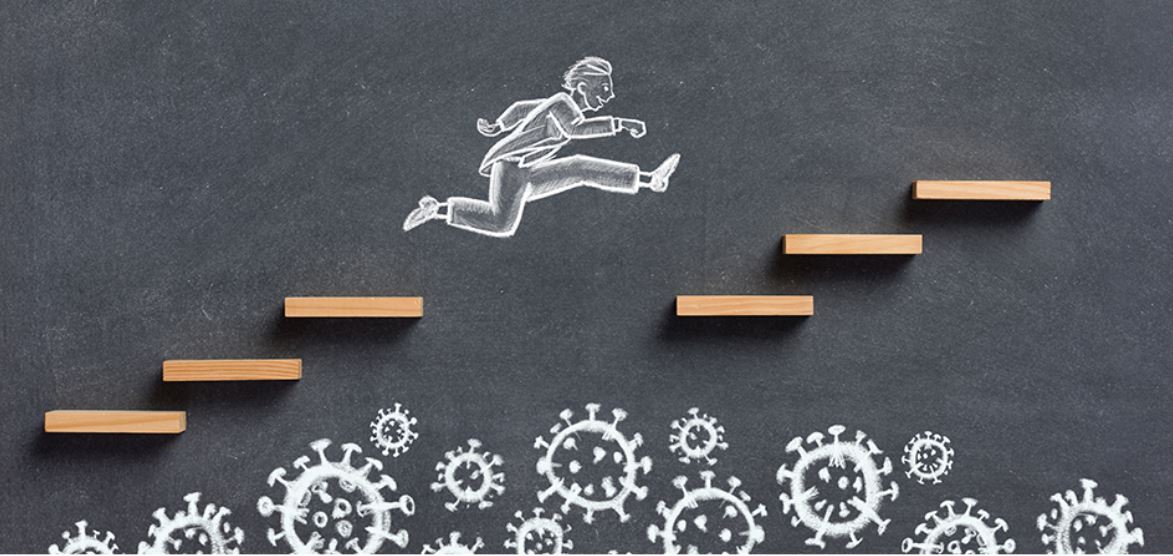 My previous article was about growing your business through franchising. And some of you may have finally considered taking that leap. Good for you! It will be the start of a new beginning, a new set of challenges in achieving a bigger goal. However, some may still be hesitant in making that huge decision in taking that step despite knowing that it could make their business go places. So, what could be stopping these entrepreneurs?
As I always say, being in any business means having to take risks. Without them, how would you know that something you have thought can work out in your favor?
How many goals have you set since you started your business? What did you have to go through to reach those goals? Feeling disheartened after a few struggles for the past months or years is one of the most common reasons entrepreneurs would rather close their businesses rather than continue fighting and winning over all those obstacles. It may have become their only choice for some issues that they may find irresolvable for some. But, when you truly give it a thought, and a little more time, perhaps you could just be in the place where you have always wanted to be.
Business Growth Deterrents
Entrepreneurs may come up with so many ideas, sometimes all in the same instance. The primary goal is to grow the business by not merely being known on a broader market, but of course, to gain financially. Being in just one place would never make things happen. Therefore, you need to find ways to be among the best, if not the best.
You have thought of giving more time to develop a great plan to expand or grow the business. And so, with this comes different thoughts of pulling yourself in the opposite direction. For example, since you would be increasing the business, you would need to hire more people, but you feel that there aren't enough good people to fill in the position, you worry that you would be spending less time with your family, it would drain you down even more ….. and the list could go on. Excuses! Yes, they are excuses that people make who lack the confidence that they can do something more significant than what they are doing now.
Some entrepreneurs are afraid of several things: fear of failure, fear of success, and fear of rejection. Being scared is natural. But instead of sulking in one corner and letting a black cloud hovers over your thoughts, let these fears be a challenge for you to bravely overcome each one as it teaches you a lesson or two to become more than what you are today. Fear is just part of any process. Therefore, learn to get past it and move on.
The first two are merely in your thoughts. You need to fight against all those negative thoughts to make you do what you need to do. The third factor that could stop you from pursuing your goal is coming across several obstacles, which, I admit, can sometimes be a significant blow, particularly if you have already started out the plan, then something gets in the way. For example, you have spent weeks to get the client's approval to finally have the meeting and formalize everything, then at the last minute, he cancels and says that another company gave him a better offer which he is considering or your most trusted and best employee suddenly quits only for you to find out that he has put up his own company that offers the same products and/or services like you currently have.
How To Overcome Obstacles
First and foremost, before finally giving up to pursue your innermost dreams, think back on why you ever started it in the first place. Just imagine how much time and money you have spent for you to reach this far, only to give up because things may not seem to be going as planned. Our most prominent critic is ourselves. And I can attest to that. But I think that when you see yourself failing or falling short, you should be the first to try to correct the mistakes and find a solution on how to come around. If you feel that you could not do it alone, never hesitate to seek a person you trust and let them understand what you are going through. Because you know, sometimes, we get to think quicker than how things really are. Sadly, we have lost so many opportunities that came along because of fear and doubt.
An entrepreneur should learn to be a person having different hats over his head and needs to use his creative mind to design an incredible plan that will help him become successful in running his business.
You have two options: To stop and just leave or to go on and start thinking of how to become different, more productive, and successful. All those fears, insecurity, doubts, and roadblocks do not just happen to you. They all happen to each one of us every now and then. You should be focusing more on how you can stand up, face all the challenges, and fearlessly move on. Difficult? Not everyone was born with a silver spoon. And for those who need to make a stretch here and there, you have a lifetime to create the world you have always wished for yourself and your family.
Be strong. Be wise. Embrace those challenges. Learn from them. Everything will go into its proper places eventually. So that leaves you nowhere but UP.
CHECK OUT more advice from Butz Bartolome:
What Are Your Motivations To Become An Entrepreneur? | Butz Bartolome
The Importance of a Family Constitution | Butz Bartolome
CHECK OUT the Philippines' top mentor Butz Bartolome as he discusses business matters and SHARE THIS STORY with entrepreneurs and aspiring entrepreneurs who need the advice.
Good News Pilipinas is a Lasallian Scholarum Awardee. TELL US your good news story tips by messaging GoodNewsPilipinas.com on Facebook, Twitter, Instagram, or e-mail editor@goodnewspilipinas.com and WATCH Good News Pilipinas TV YouTube & Good News Pilipinas TikTok for more Filipino Pride stories!
Facebook Comments