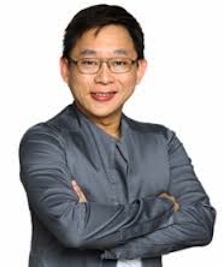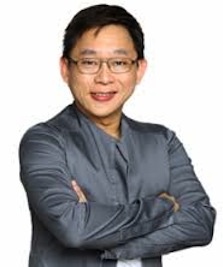 There are times in our life when we ask God why we are experiencing suffering and pain. Or at times when the burden is too heavy, we question God's intentions and plans for our life.
For example:
"Why did this have to happen to me? Why me?"
"Lord, I have always been a good person. I don't deserve this."
"This is so hard. Please, enough already."
Our life is a big window that exposes us to the risks for problems. Unfortunately, we look at these problems as trials from God. By focusing on the problem and the current effects it may have on us, we miss out on the beauty of the challenges that come our way.
Did you know that these challenges are His way of showing us how much He loves us?
"Huh? How can this be love when these problems make me depressed and unhappy?"
CHALLENGES ARE PRESENT TO…
TO CHANGE US AND NOT TO DESTROY US

There are situations that we need to go through because it is the only way for us to learn our lesson, to understand why it has to happen, and how we can become a better person in the end.

For example, when you have a break-up with the person you thought was "The One", it will be painful at first, but you will later realize that this happened so that you can find the person who is more deserving of your love.

TO BRING OUT THE BEST IN US, NOT THE WORST IN US

Are you familiar with the feeling of helplessness when you are struggling with a subject in school or at work? It often pushes and motivates you to even do better! You will study harder, you will be more focused, and you will set your priorities right. This is what challenges do to us.

Without challenges, you won't know what you need to improve on or what you need to change in your life, so you can get out of your difficult situation.

TO PROTECT US FROM HARM

"I was fired, because I didn't do what my boss asked me to do because I sensed something was wrong with it."

What problem do you see here? Most likely, it is "I was fired"?

Because it means no pay and no money to sustain daily needs.

But you know what God sees? He sees the part that says "something was wrong", because what your boss was asking you to do is something illegal. If you were not fired, you would probably be in jail sooner or later.God has a purpose for everything that happens to us. He is bringing us far from harm's way. We may think that it is bad luck, but I tell you that you are truly blessed because God didn't allow you to be harmed.

Did you wake up late? Because there's a major vehicular accident along your route.

Did a robber run away with your bag? At least you are unharmed.

Did you lose a loved one? So that he can experience a better life with God.

Did your house get damaged by flood? At least no one got hurt.

TO DIRECT YOU TO THE RIGHT PATH

There are times when we don't listen to God. We don't even notice the signs He is placing that tells us we are going the wrong way, because we are distracted or overwhelmed by a lot of things.

And for Him to get our attention and make us go back to where we should be, God gives us challenges to force us to run and look for the right way out.

These are the things that we know are bad for us, and yet we still do it, so God lets you feel the pain and the consequences so that you will really learn the lesson well.

TO TEST YOUR FAITH

When you are faced with problems, how do you react? Do you get angry and let go of God? Or as the problem becomes more difficult, does your faith become stronger?

These unfortunate events are being used to test us. These are ways to find out how strong our faith in God is. God is only asking that you include Him in every success, in every failure, and in every trial that we face and to make Him feel that He is the only one you need to conquer it and nothing else.
THINK. REFLECT. APPLY
What are you going through now?
How do you see problems – as a blessing or as a curse?
What do you need to change in your mindset about challenges?
Facebook Comments