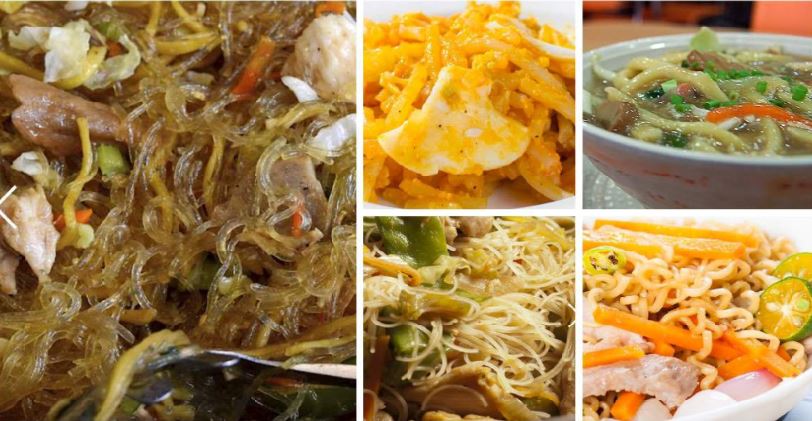 Five versions of the Philippines' pancit dish have made it to the 50 Best
Noodle Dishes world ranking of Taste Atlas.
The beloved Filipino noodle dish and its many variations, including pancit canton, pancit bihon, pancit palabok, and pancit lomi were included in the list of the world's best noodle dishes based on Taste Atlas' audience ratings.
Pancit was described by the online food encyclopedia as a staple Filipino dish "with Chinese origins". The dish consists of stir-fried noodles and is commonly prepared with meat and vegetables "such as chicken, pork, shrimp, celery, carrots, onions, garlic, and cabbage."
"Over time, pancit evolved and became a signature Filipino dish, so today, there are numerous variations of pancit such as pancit canton and pancit bihon," Taste Atlas explained.
In the recent list shared by Taste Atlas on social media, pancit holds the 24th spot with a 4.3 rating.
Pancit canton came in 31st place in the list and garnered a 4.2 rating. The dish combines yellow wheat noodles and a variety of meat, seafood, and vegetables.
Pancit bihon and pancit palabok both received 4.1 ratings and were placed 33rd and 34th, respectively.
Pancit lomi, the hearty Filipino soup that hails from Batangas, was rated 4.0 and was ranked 48th in the list.
Filipino food was earlier hailed among the Top 50 Best Cuisines in the World in the TasteAtlas Awards.
Sinigang, a sour soup native to the Philippines, was named the World's No. 1 vegetable soup, while Filipino favorite meat dishes Crispy Pata, Lechon, and Kare Kare, as well as Pinoy desserts Halo-Halo and Leche Flan – all made it to the best-rated lists of Taste Atlas.
TELL US in the comments below, what is your favorite type of pancit?
Good News Pilipinas is a Lasallian Scholarum Awardee. TELL US your good news story tips by messaging GoodNewsPilipinas.com on Facebook, Twitter, Instagram, or e-mail editor@goodnewspilipinas.com and WATCH Good News Pilipinas TV YouTube & Good News Pilipinas TikTok for more Filipino Pride stories!
Facebook Comments