You can't build a business by yourself. You need other people—employees and staff—who can help you with the day-to- day tasks.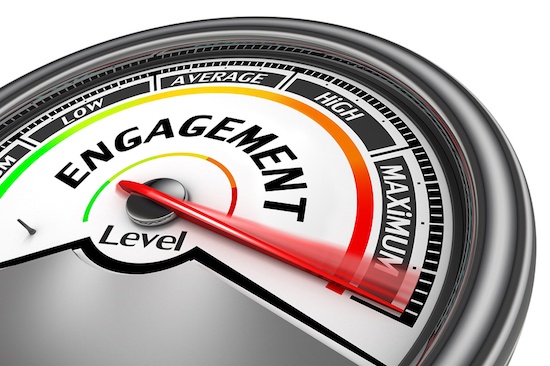 But as you grow your business, you also want your employees to grow within their roles. Your employees need to take time to learn and improve their skills so they can work more effectively and efficiently.
Employers and supervisors, meanwhile, need to make sure that they are training their staff the right way.
Below are training methods, which can help keep employees motivated and engaged with their work.
E-learning
Take advantage of technology. Providing e-learning modules can help employees learn at their own pace and time, and focus on topics that are relevant to them. Organizations can benefit from integrating online courses into their existing training and development programs.

This is also a great way to teach employees about time management, preferred skills development, and workplace compliance.

Private/Individualized Training
Having a bi-weekly meeting between employer and supervisor can also be an effective training method. It can focus on opportunities for skills development, build confidence and identify strengths. It allows an employee to freely speak their mind, and boosts their confidence as they don't have to feel intimidated by having to speak in front of a number of people. This also allows employers to gather first-hand suggestions or recommendations from their workers.
On-the- job learning/ Job shadowing
New employees usually have a strong desire to learn new things and are more receptive to coaching. An experienced employee can teach a newly-hired staff a lot. This is also an ideal way for fresh hires to learn about the different aspects of his/her job. It also allows an exchange of ideas or collaboration with different departments of the company. It also builds an employee's confidence as he experiments with responsibilities.
Video Training
Videos are a very engaging way to learn. You can record a training session on video and let employees access them whenever they feel the need to watch them.
"Over coffee" talks
Something as simple as conversation with your employees can lead to useful brainstorming. It is also a great way of having an open and comfortable communication between fellow employees. Supervisors and employers may also hold a video chat with their employees in a not-so- formal setting.
There is a need for employers and employees to continuously adjust to current developments with the goal of expanding their capabilities and keeping their skills relevant.
It is important to tailor training programs to the employee. A rule of thumb is to ask what your employees want to learn and what skills need to be developed or improved that will make them more effective and efficient in their jobs.
Listen to your employees' reaction to the kind of training you are providing them to ensure that you are not wasting both your time.
Every training program should bear positive results, otherwise it is a waste of time, money and effort.
ONBOARDING TIPS
To ensure continued engagement, employers should outline goals that should be met in different phases (in 30, 60, 90 days). This also makes it easier to assess if newly-hired employees are keeping up with what is expected from them.
It is also extremely helpful when newly-hired employees are introduced to the company's top performers so that the new hires can know more about the company's culture. This will help new employees build their careers in the company.
(Armando Bartolome is known as the Philippines' Franchise Guru, a business mentor to numerous micro entrepreneurs who are now themselves big names in the industry. This article is reposted with the author's permission and was previously published on The Business Mentor column posted by ABSCBN News. For questions and more information, you may contact Armando "Butz" Bartolome by email:philfranchiseguru@gmail.com or on Twitter @philfranguru. His website is www.gmb.com.ph)
Facebook Comments