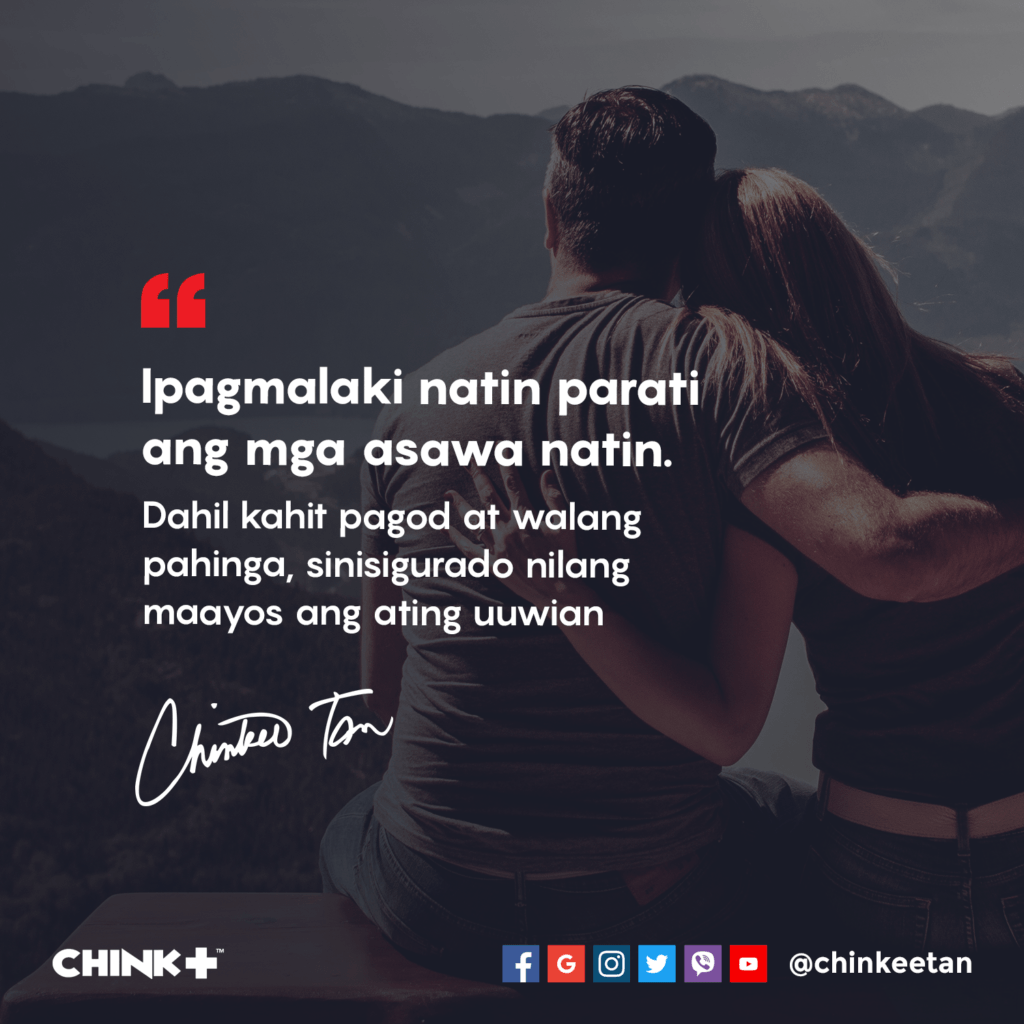 Times have changed. Gone are the days when wives exclusively stay home to take care of the children while the husbands do the money-generating work. Don't get me wrong, some marriages practice the traditional way of "who gets to do what".
Other marriages work quite differently though – there are those where the wives work and the husbands are the ones who do the household stuff, then there are those who choose to do work together (business). Regardless of the kind of set-up you practice with your spouse, the important thing is that you agree on that decision together.
I would like to talk about discuss the issue of couples getting into business together. Can money and relationship be mixed together? How can you be a good business partner to your spouse?
Running any business can be difficult and stressful when not done correctly. Having a family-operated business can put a unique kind of challenge and dynamics to your marriage; so it is important to have guidelines on how to make a business work especially when your business partner is none other than your spouse.
Below are five ways on how you can be a good business partner to your spouse:
AGREE
Agree on the same vision. Being on the same page with your spouse in terms of business goals and vision will make the job smoother and easier. The vision that you have for your business will guide you to the path you're supposed to be heading. It is important that you list down your goals and vision for the business and practice open communication with each other. Do not be afraid to communicate to your spouse when you start to see things differently as this will ensure that the business is right on track in terms of accomplishing the business goals that you have identified with your spouse.
COMPLIMENT
Compliment each other's skills and achievement. Working together in business provides the best venue for you and your spouse to appreciate one another. Observe how your spouse does his/her job and don't forget to compliment his/her skills and achievements; this can be a very good way to reinforce your working relationship. Help boost each other's strengths by allowing yourselves to shine. Working with your spouse can be fun as long as you know how and when to compliment and build each other up.
CLARITY
Be clear about your strengths and weaknesses and commit to working on them together. When you are clear about each other's strengths and weaknesses, you'll know how to manage them well. Conflicts may arise when spouses are unable to deal with disappointments in business matters brought about by the inability to identify which one is better at a specific task.
When you know that your spouse is better at this task than you are, you can delegate that task; if you are not so good with a certain task, you can also ask help from your spouse.
FAMILY FIRST
Make sure to have a work-life balance. You may be business partners but you are also a husband and a wife to your spouse. So, leave the work outside the house when work time is over and shift your attention to family time. The importance of a work-life balance can never be underestimated; this is one way to ensure a harmonious relationship between you, your spouse and your children.
Having a good work-life balance will make you better workmates and partners to each other – in business or in the home.
CELEBRATE
Don't forget to celebrate your victories – small or big. Learn to keep the mood light and loosen up when the circumstance requires it. Congratulate each other for a job well done and most importantly, thank each other for being a great spouse!
Working with your spouse can be difficult at the beginning but it is something that you can always work out. Just don't forget that you are husband and wife first, and business partners, second.
THINK. REFLECT. APPLY.
Are you planning to start your own business as a couple?
But it seems like you do not have any clue on how to start one.
Check out my online course of JUAN NEGOSYANTE ( How To Start Your Own Business From Scratch) by visiting chinktv.com
Like, Follow, Subscribe to GoodNewsPilipinas.com Facebook, Twitter, Instagram, Good News Pilipinas! TV on YouTube, new story notifications and e-mail newsletters for updates on more Filipino Pride stories.
Facebook Comments