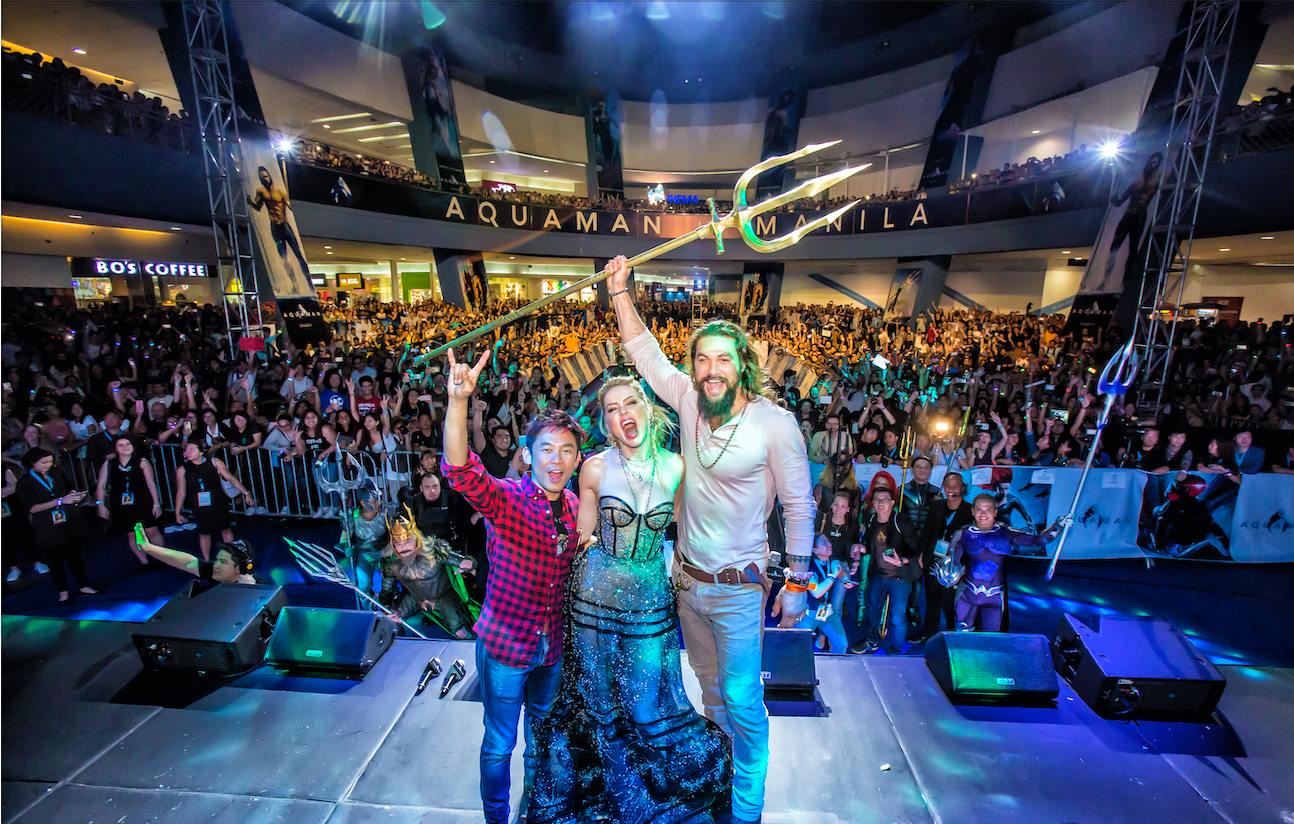 Aquaman film star Jason Momoa came to the Philippines for the December 12 Manila premier of his movie and declared Filipinos are family to him.
The Hawaiian-born Momoa talked to the Asian press about how the Philippines to him seemed like the 10th Hawaiian island saying, "There [are] more Filipinos in Hawaii than Hawaiians so we're kinda basically family. So I feel like it's an honor for me to be here."
Momoa at a fan event afterwards was heard telling the Filipino crowd, "I've never felt this loved in my life."
The American actor is best known for his role as Ronon Dex in the Stargate Atlantis series and more recently as Khal Drogo of Game of Thrones.
In the Warner Bros. Pictures film based on DC Comics character Aquaman, Momoa portrays Arthur Curry – a half-Atlantean half-human born-to-be King of the fabled lost water city of Atlantis who needs to save both worlds.
Momoa declared to the press how he shared the same mythology and history with Filipinos and his Malaysian director James Wan.
Jason Momoa and Aquaman opens in theaters on December 21, 2018.
Facebook Comments