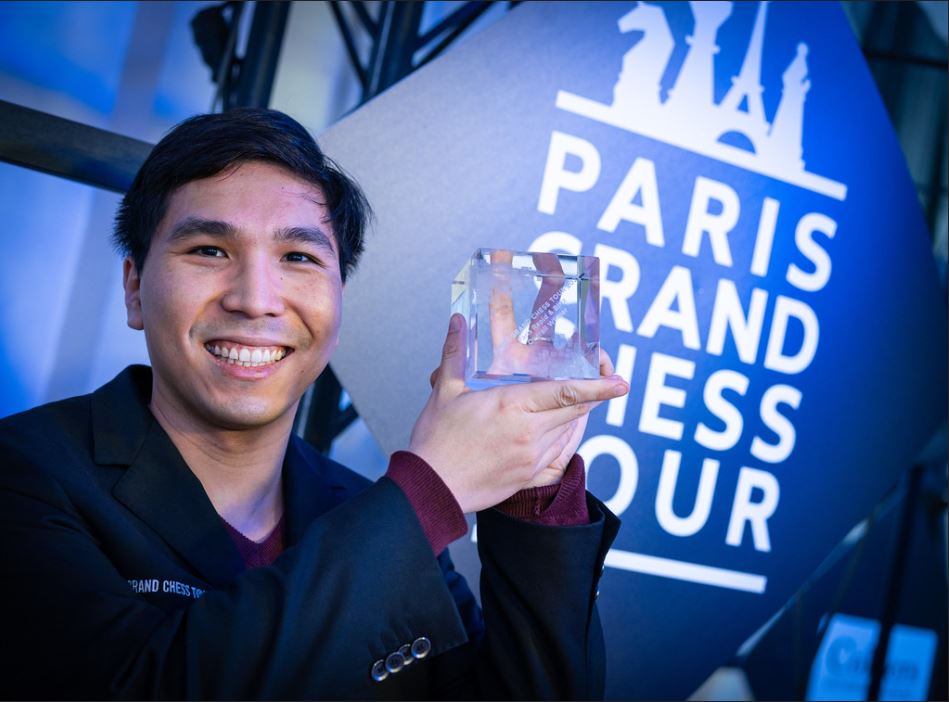 Filipino-born Grandmaster Wesley So has swept the 2021 Grand Chess Tour (GCT) Paris Rapid & Blitz events, staying on top of the standings throughout the games and eventually being declared the winner of the over-the-board tourney in France.
The reigning United States Chess Champion originally from the Philippines won the Rapid event and then the Blitz event after five gaming days, one day short of the scheduled official end of the tournament on June 23.
Grandmaster So executed two draws at the start of Day 2 of the Blitz event before defeating Maxime Vachier-Lagrave.
So ended the Rapid round with a score of 12 and the Blitz round with 12.5 for a final combined score of 24.5, delivering a decisive and clear win over the rest of the grandmasters, including his closest rival World Challenger Ian Nepomniachtchi of Russia who trailed So with a score of 21.5 points.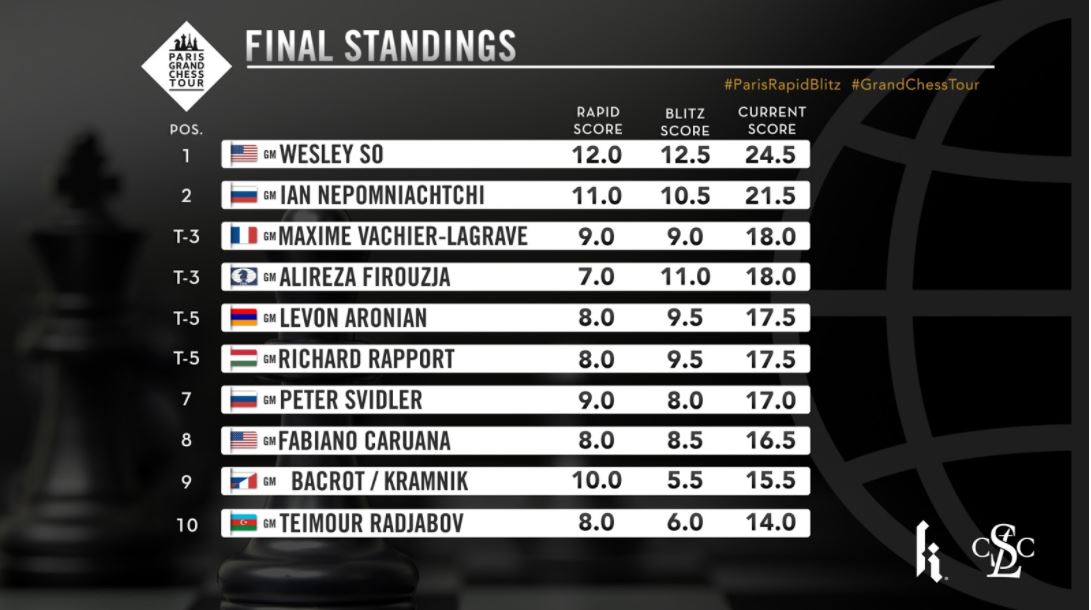 "What a scintillating performance by the American player! Wesley So didn't simply win the tournament – remained completely unbreakable. Aggressive positions, slow positions, endgames, openings – it didn't matter what type of position appeared on the board, So was able to masterfully play it and win," the GCT reported.
The Paris Rapid & Blitz title and the $37,500 first prize placed Wesley So in the overall top rank of the ongoing Grand Chess Tour.
GM So earlier won 2nd place in the first leg of the tour, the Superbet Chess Classic in Romania.
Wesley So is looking set to reclaim the Grand Chess Tour championship which he won in 2016.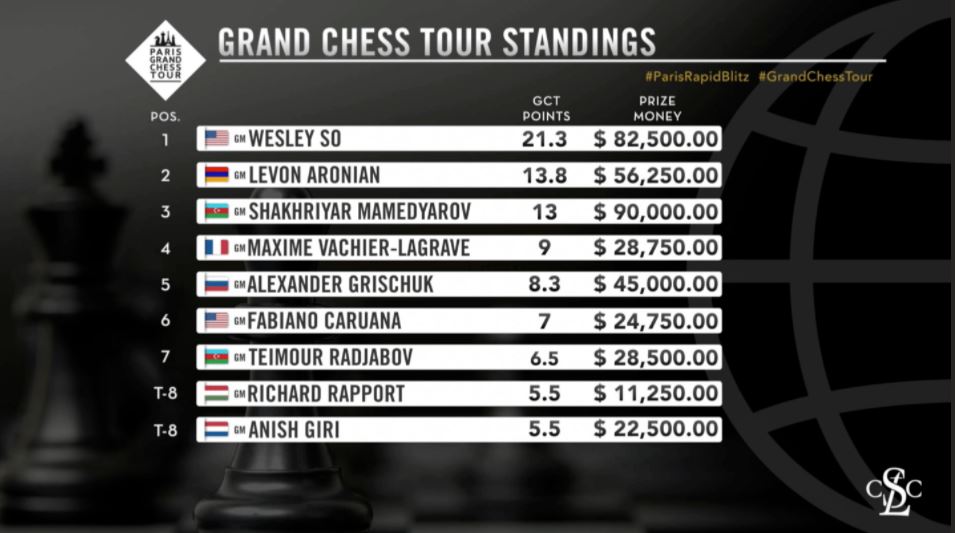 So will participate in the following Grand Chess Tour legs:
Croatia Rapid & Blitz: July 5 – 12, 2021, Zagreb, Croatia
St Louis Rapid & Blitz: August 9 – 16, 2021, St. Louis, Missouri USA
Sinquefield Cup: August 16 – 28, 2021, St. Louis, Missouri USA
Grandmaster Wesley So will next see action at the ongoing online Meltwater Champions Chess Tour (CCT) Gold Money Asian Rapid event from June 26-July 4. The American champion is in No. 2 rank at the CCT which World Champion Magnus Carlsen of Norway currently leads. So had earlier beaten Carlsen in two CCT legs, the Skilling Open and the Opera Euro Rapid.
SEND WELL WISHES in the comments below to Wesley for his sweeping win of the Grand Chess Tour Paris Rapid & Blitz!
Good News Pilipinas is celebrating its 15th Anniversary in 2021 by giving away prizes! Subscribe to our Good News Pilipinas! TV YouTube channel and enter the raffle by sending us an email to editor@goodnewspilipinas.com
Facebook Comments