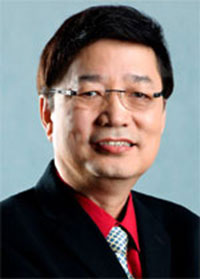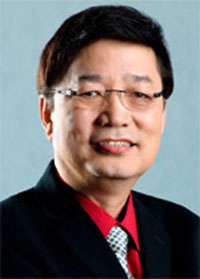 Smartphone technology has made the world more interconnected, providing businessmen opportunities to reach their market.
Facebook, Instagram, Pinterest, and Twitter have evolved from mere social networks to powerful advertising tools.
How does a company connect to the right people in this digital world?
A website is the company's digital home. It should allow customers to interact with the company aside from providing photos and corporate information.
About 80 percent of consumers now rely on online information before buying want they want.
They search for the following:
A good review about the service of a store.
The price of products with a clear description alongside a good quality of the image of the product
The proximity of the store to where the consumer is.
A 24/7 customer service is helpful as this will allow the company to extend their services anytime of the day.
Just take a look at the success of eBay, Alibaba and Lazada. Since their businesses are based online, they are able to serve people anytime, anywhere.
There are, however, businesses that manipulate how they are seen in the virtual world through "backlinking." Thanks to the Google's Panda update, sites are now regularly monitored and instantly blocked if caught making use of illegal activities.
With the help of the social media sites, companies are able to reach their audience more efficiently. All they need to do is designate an employee to handle all their social media accounts.
Providing great customer service is one of the key ingredients of the success of a business. A company that constantly reaches out to its customers is a sure way of enticing more people to patronize their products and services. A website may not be updated on a daily basis. But through social media networks, a company is able to inform its customers of its latest products and services and promos.
Customers may be able to leave reviews regarding their experience with the company.
MOBILE APP
This may require an additional expense but can be a worthwhile move. Imagine how your customers can be able to instantly check on your latest offerings and avail of them right away.
THE VIRTUAL EYE
Closed circuit television (CCTV) cameras are an effective security tool, more so if the video feed is accessible on a smartphone. This allows businessmen to keep an eye on their investments even while they are away.
BOOK, CLICK, FLY
Remember those long queues back in the 80's at Philippine Airlines offices that takes about an hour or more just to get a flight booked? With online booking, anyone can do it with just a few clicks.
PICTURE
We used to go to photo studios back in the days to have our photos taken to be used in our IDs or passports. When having our photos taken at the photo studios, it may take a few days to a week before we can get them. Now, smartphones allow us to take photos and transfer them to computers for printing easily.
One photo service shop, Tronix, is able to print photos in just a few minutes. Tronix also provides "virtual clothes" to job applicants who may be too lazy to have their pictures taken with the required clothes.
(Armando Bartolome is known as the Philippines' Franchise Guru, a business mentor to numerous micro entrepreneurs who are now themselves big names in the industry. This article is reposted with the author's permission and was previously published on The Business Mentor column posted by ABSCBN News. For questions and more information, you may contact Armando "Butz" Bartolome by email:philfranchiseguru@gmail.com or on Twitter @philfranguru. His website is www.gmb.com.ph)
Facebook Comments