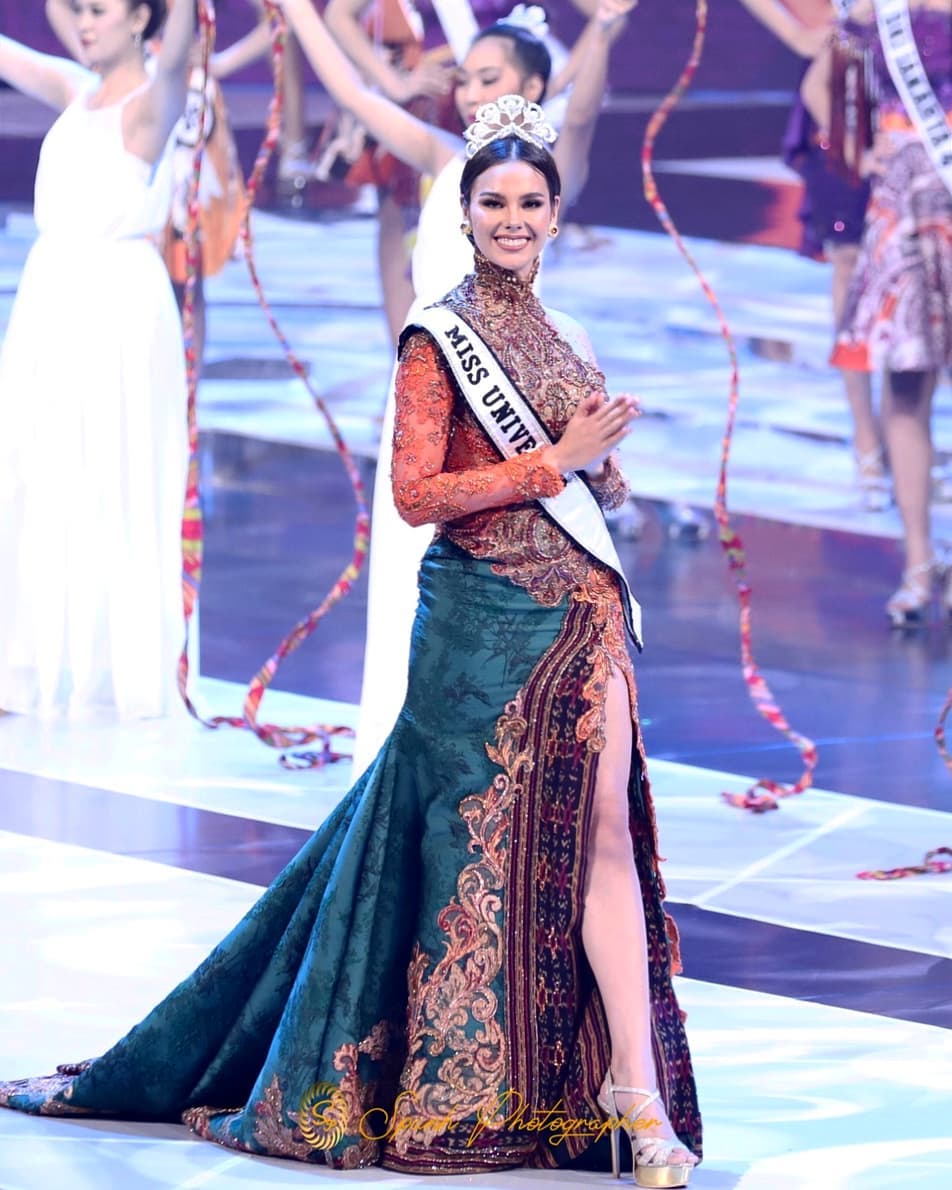 Reigning Miss Universe Catriona Gray marked International Women's Day by crowning the new queen of Puteri Indonesia 2019 and afterwards talking to the Indonesian beauties about women empowerment and positivity.
Gray attended the March 8 beauty pageant and crowned the winner of Puteri Indonesia – the national beauty pageant that sends representatives to Miss Universe, Miss International, and Miss Supranational.
In an interview on the pageant stage, Catriona Gray shared her fascination with the Indonesian culture and said she would love to explore different textiles. The Filipina beauty queen is known to incorporate Filipino textile in her wardrobe for the Miss Universe pageant she won in Thailand held in December 2018.
The visit is actually the second time for the Filipina Miss Universe to be in Indonesia as the Miss Universe title holder. Catriona slayed the runway stage and shined wearing the Indonesian traditional attire Kebaya.
On her social media, the Filipina beauty queen expressed her fondness for Indonesia's traditional garb and greeted the newly crowned beauty queens.
Catriona posted, "Thank you @officialputeriindonesia for such an amazing experience in Indonesia, wearing a traditional Kebaya by @anneavantieheart, photo by @spanhphotographer congratulations to the new queens! Aku Cinta Indonesia! @missuniverse #MissUniverse"
The event also gave the 25-year old Pinay beauty the opportunity to meet other titleholders from different pageants such as Miss International 2018 Mariem Velazco of Venezuela and Miss Supranational 2018 Valeria Vazquez of Puerto Rico.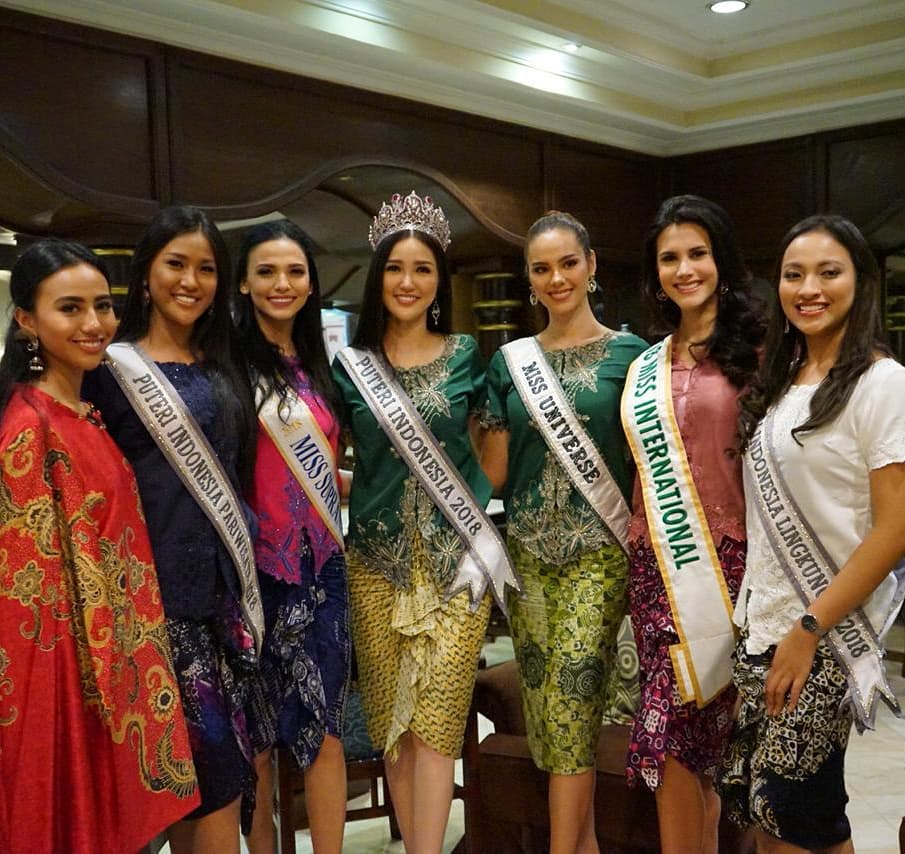 COURTESY CALL
After gracing the Puteri Indonesia coronation night, Miss Universe Catriona Gray and the other beauty title holders on March 11 paid a courtesy call to Indonesian President Joko Widodo.
In an Instagram posted by Catriona's fans, President Widodo seemed to be taken by surprise and was mesmerized by Catriona's beauty when she approached the president for a handshake and media photos.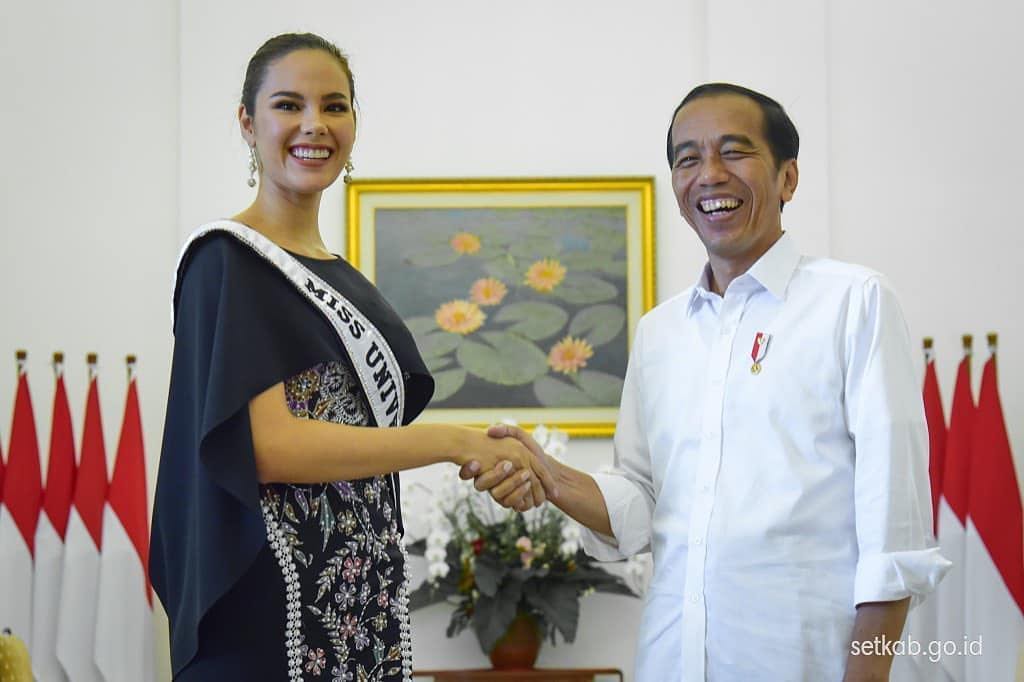 'SOMETHING BIGGER THAN THE CROWN'
Catriona, alongside Miss International 2018 Mariem Velazco and Miss Supranational 2018 Valeria Vazquez appeared in various media interviews and engagements.
In Insert of TransTV, the international beauty queens were requested to reenact their introduction during their respective pageants. Catriona Gray delivered hers with the now-iconic lava walk and slo-mo turn as the country's 4th Miss Universe winner said, "From the Philippines, I am Catriona Gray, 25, Miss Universe!"
Gray also shared to the newly crowned Indonesian queens the value of "finding your purpose while in this journey to be in the first place. Because out of all the amazing women that compete, you were able to realize the dream of representing your country. When you go competing internationally only one woman will realize the dream of being a Miss Universe, Miss Supra or Miss International. So there should be something bigger than the crown – whether it's an advocacy or a stepping platform on your career or growth as an individual – remember that because that's something you'll gain and you'll never lose in the competition."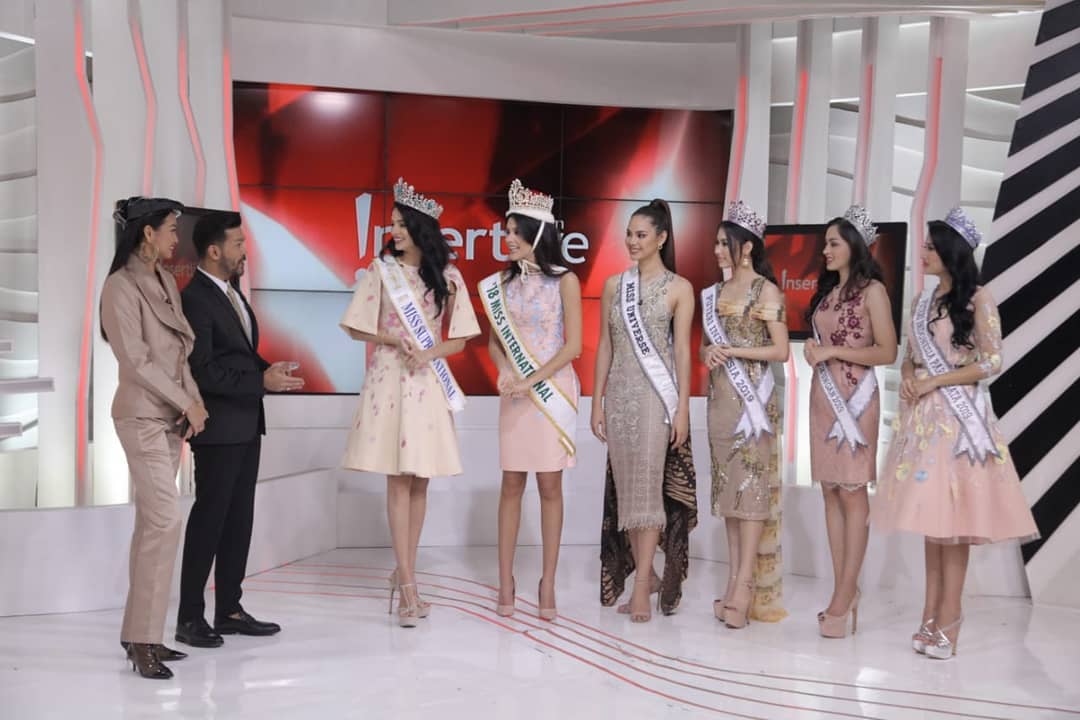 ON HER ADVOCACY, WOMEN EMPOWERMENT AND POSITIVITY
In an event organized by Lazada Indonesia, Miss Universe Catriona Gray championed her advocacy for children's education and HIV/Awareness, the two causes close to her heart.
The Filipino Pride Icon shared anecdotes and experiences on volunteering for charities. She also emphasized the reward she got from her advocacy – the Miss Universe crown. Catriona won the prestigious beauty title while advocating child welfare and protection. She even released a song dedicated to the children of Young Focus in Tondo prior to being crowded Miss Universe.
Catriona said, "I have been volunteering to different charities since the age of 20, so that's 5 years now. So I just find that you could amass some materialistic things, or career success but when you go to bed at night you'll feel empty. But in helping others, giving back with the blessings that you have, it fulfills you in such a way that you're helping others but you also help yourself."
The Filipino-Australian beauty was also asked about how she remains positive in handling social media and the use of mobile technology in conversations.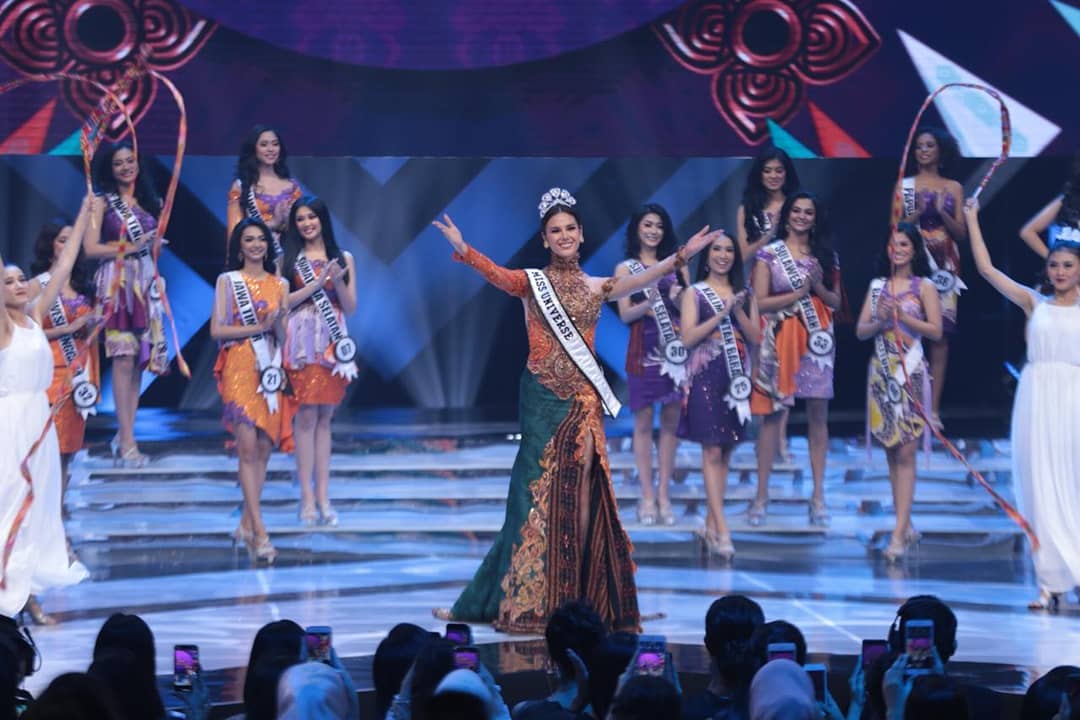 "We have to educate ourselves and have to have good morals when it comes to connecting with people. Be conscious of what we say," Catriona shared.
The reigning Miss Universe pointed out that social media does not measure and define one's success and the value of being human.
"We should also teach ourselves not to put our value of our own self on social media. Where sometimes it's really difficult, because, sometimes we measure our success on how many likes, how many followers, how many interactions we got. And sometimes it's really hard to say that 'you know what, I don't care what this person says, or I don't care if I only have 5 followers and they have millions.'
"We need to educate ourselves that that doesn't define us as people. It doesn't define our contribution to the world. It doesn't define how successful we'll be. But rather, it is a tool, we can use it, we should use it in a positive way. But we should also tell ourselves that it's not a measure of being a human being and how successful, how happy we will be."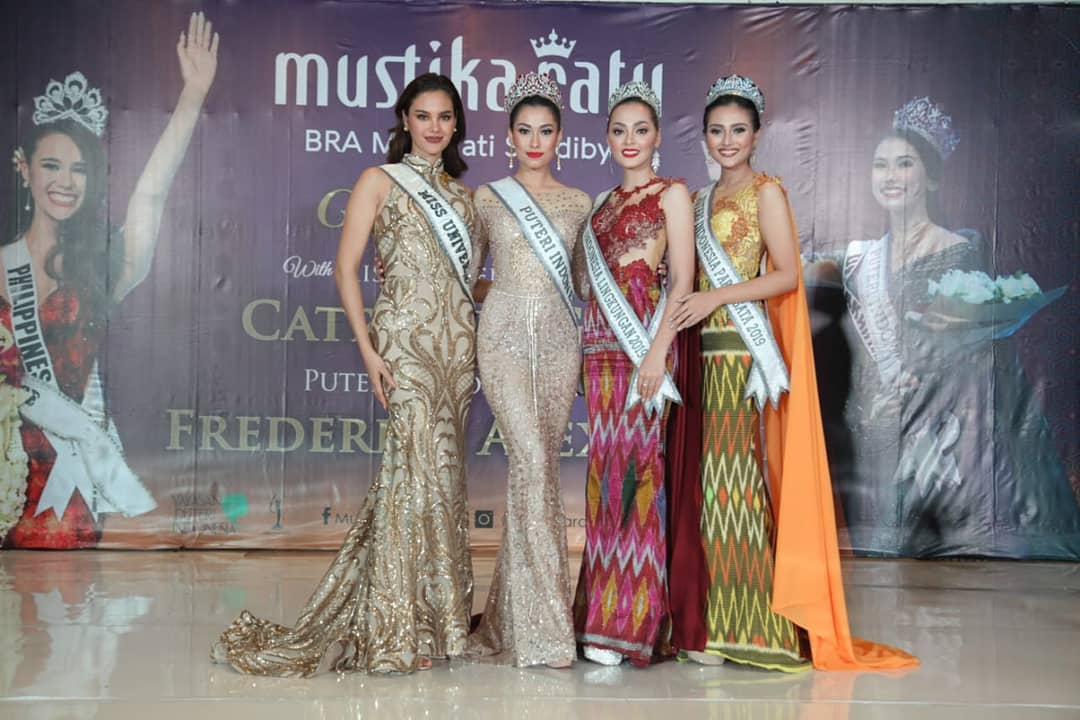 She added, "If social media is to disappear tomorrow, we should still be able to go on with our lives and love who we are and what we do."
Beauty queens also get their fair share of praises and hate messages in social media, Catriona shared. But she doesn't allow herself to be affected as much as she could by continue to be positive.
Catriona shared the small things to be grateful for to ease oneself from insecurities and negativity.
"You just need to find what you are grateful for in your life to have positivity. Whether it be as simple as, 'You know what, I am grateful to wake up with a roof above my head today, that I have food on my plate today, that I have a friend, that I have my family, that I have my health.' It could be as simple as that.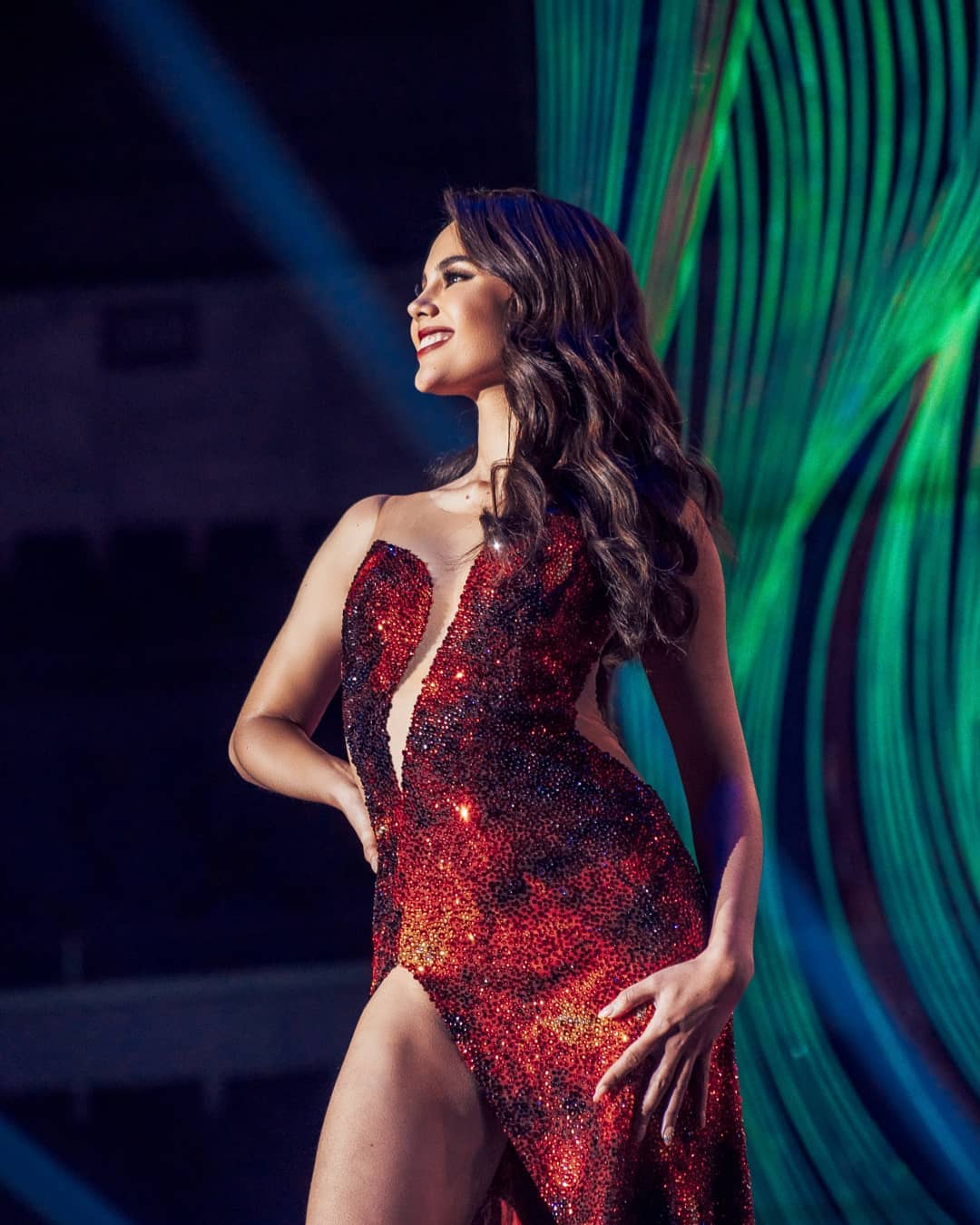 When you start to count your blessings you will realize there's so many things to be happy and grateful for. And how can you be negative when you have so many things to be grateful for."
The Filipina Miss Universe also celebrated what women have achieved in this time and age, and championed women empowerment in the event.
"I really think it's such a blessing to be a woman in 2019. Not only is there the biggest level of awareness about our rights and what we are capable of, people are accepting women as multi-faceted. No longer are we limited to just being a mother or just being ambitious or just being career-oriented. We can be all things and more. And I think, it's amazing 'cause we're coming together – women lifting up other women. And that's when we become the most powerful and we make the most change."
Her message to Indonesian women is to "embrace your identity. Never let anyone define or limit what you're capable of. Only you should do that. And surround yourselves with women who feel the same, and build each other up."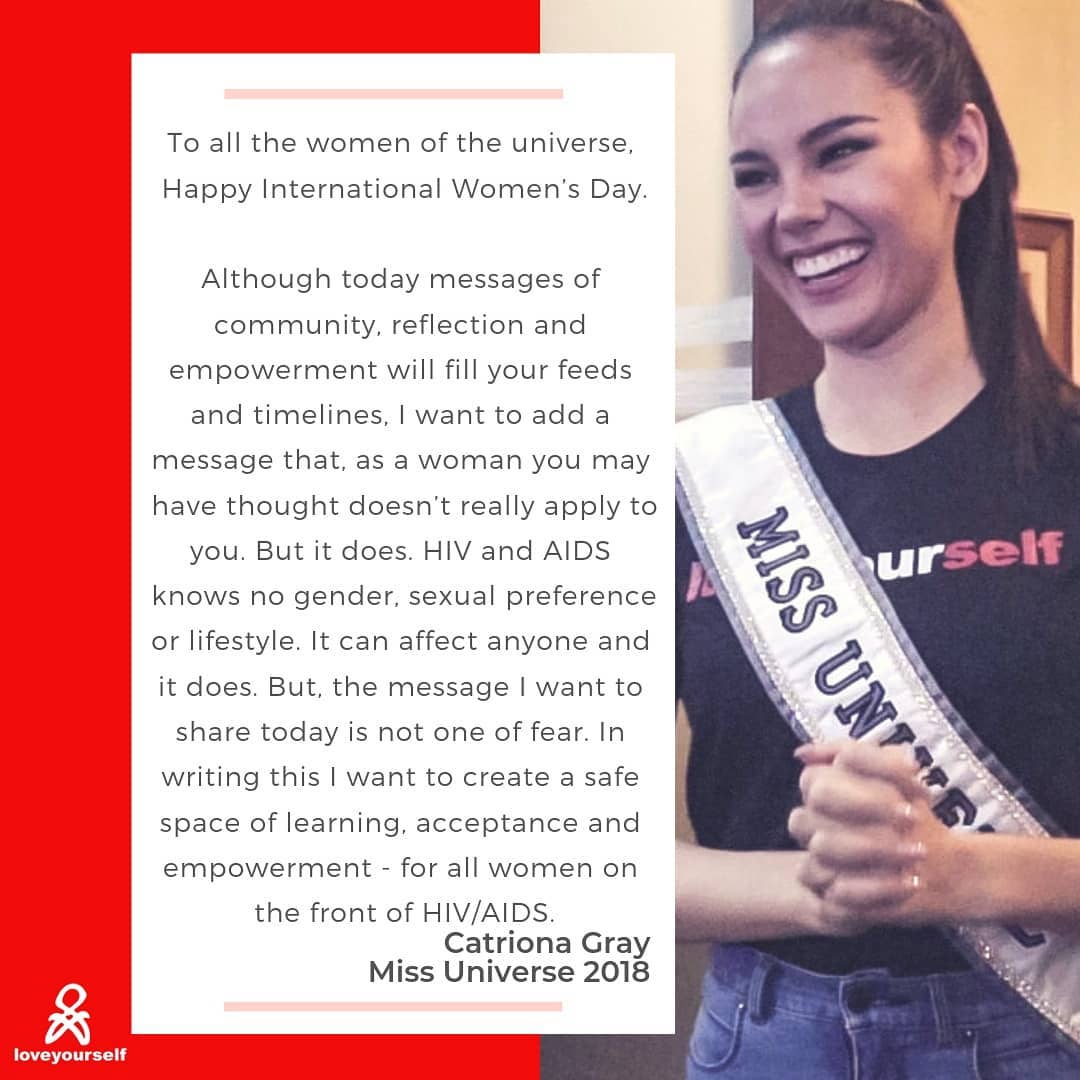 "Empowering women is a long time process and journey," Catriona explained.
"I really feel that women empowerment should start at a young age with little girls. Telling them that their dreams are valid and that they are capable of. And following through in giving them tools such as education, giving them the experience, and giving them the choice.
Women empowerment for me is, if the woman chooses to stay-at-home mom or she pursues the roots of the CEO, both deserve the same respect, and support. And that what it's all about. Empowering women not telling them their limit as equal as men but the limit is however they define the success for themselves."
Watch the full video of the interview with Catriona Gray in the event sponsored by Lazada Indonesia and tell us in the comment section below how proud you are of our Filipina Miss Universe!
If you know of a Filipina woman of power, substance, or inspiration we should feature on Good News Pilipinas comment her story below, tag us, or use #GoodNewsPilipinas on her story.
Like, Follow, Subscribe to GoodNewsPilipinas.com Facebook, Twitter, Instagram, Good News Pilipinas! TV on YouTube, new story notifications and e-mail newsletters for updates on more Filipino Pride stories.
Facebook Comments