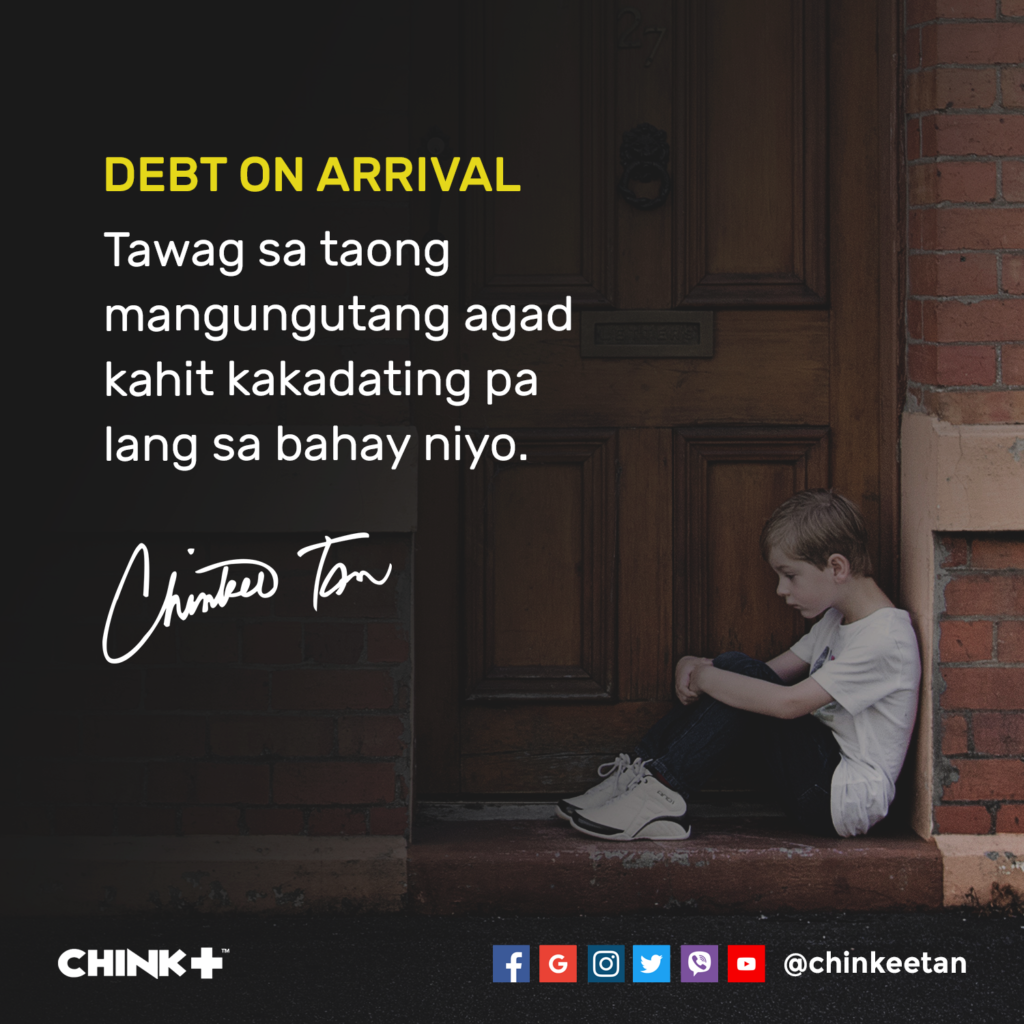 Do you ever get tired of owing money and never really having your own? You earn from the jobs you have but at the end of the day, you simply hand in your hard-earned money to people you owe the money to; isn't this a very exhausting thing to do? Well some people believe that it is and so they have taken paying off their debt pretty seriously.
Paying off debt is a brave decision and people who are in this situation often experience a roller coaster ride of emotions from getting so hyped up and motivated to getting disheartened and hopeless. However, the people who are willing to face every emotion with perseverance often end up successful and debt-free, something all of us want!
If you are now in the season of wanting to pay off your debts, know that you will be challenged and tested. And oftentimes these challenges present themselves during the five stages that people undergo when paying off debt.
The Stage of Willpower
As soon as people decide to pay off debt, they motivate themselves by positive end-results such as not having to pay monthly debt dues or finally being able to move on to their desired business; now these motivations give them the will power to persevere and stand by their decision to totally pay off their debt.
During this stage, people are very optimistic and inspired to do everything that they can to pay off their debt. They create action plans and are not limited by what-ifs and discouragements. They are pumped up and focused in achieving their goal of becoming debt-free.
The Stage of Uncertainty
After the extremely high emotions during the Willpower stage, emotions start down swinging and getting back to normal levels. This is the time when they would sit down and check their actual inflow and outflow and evaluate how they can tweak their budget to fit it the needed amount to pay for the dues.
It is during this stage when people would start to ask, "Am I able to pull this through?", "Will my monthly paycheck suffice for that amount due at the end of the month?" "Do I need to compromise my emergency fund to give way to paying my debts?" "I have already cut off my grocery expense, will I be able to provide for the weekly payables?"
The Stage of Elation
After they have considered all their questions and budget strategies, they now acknowledge that they are in the earlier steps of paying off their debt which is mostly planning. Excitement now kicks in and thoughts of becoming financially independent begin to appear clearer. This is the stage where they encourage and motivate themselves more to move forward and proceed as planned.
The Stage of Grief
As they begin their action plan for paying off debt, they discover that their budget don't really allow that much of extra money. They now start to doubt if they can pull this off or if they can still provide for their identified needs.
It is during this stage when people start to consider quitting and dropping the idea of paying off debt. They start to entertain thoughts of impossibilities of actually being debt-free. But for those who successfully conquer this stage, they are transported to the next stage which is the stage of submission.
The Stage of Submission
After a few months of following their budget and actually paying off debts according to their action plan, they realize that they are in fact doing it! They see improvement and discipline in the way they handle their money. They have adjusted to staying home instead of fancy dinners or taking advantage of free things rather than spending their money away. They are finally accepting and submitting to the reality that there is a need to sacrifice the now so they can enjoy the reward later on.
These stages may not exactly be the same for everyone. But along the journey to becoming debt-free, there will always be emotions that will constantly challenge us. The question of whether we move forward and accept the challenge or to just quit and be in debt remains in our hands.
THINK. REFLECT. APPLY.
What does becoming debt-free mean to you?
Why is there a need for you to understand the possible emotional stages that you may experience during your journey to paying off debt?
How does one's emotions affect his/her money decisions?
Chinkee Tan's Wealth of Advice appears Wednesdays on GoodNewsPilipinas.com
(Chinkee Tan is a top Filipino motivational speaker, wealth and life coach whose goal is to inform, educate, motivate, and disturb. His vision is to help people become financially-literate and debt-free. For more info about Chinkee Tan, please visit his fan page at FB, Twitter and Instagram. Also follow VIBER PUBLIC CHAT GROUP search chinkee tan, and VISIONCHINKEE on You Tube for more news and encouragements.)
Facebook Comments