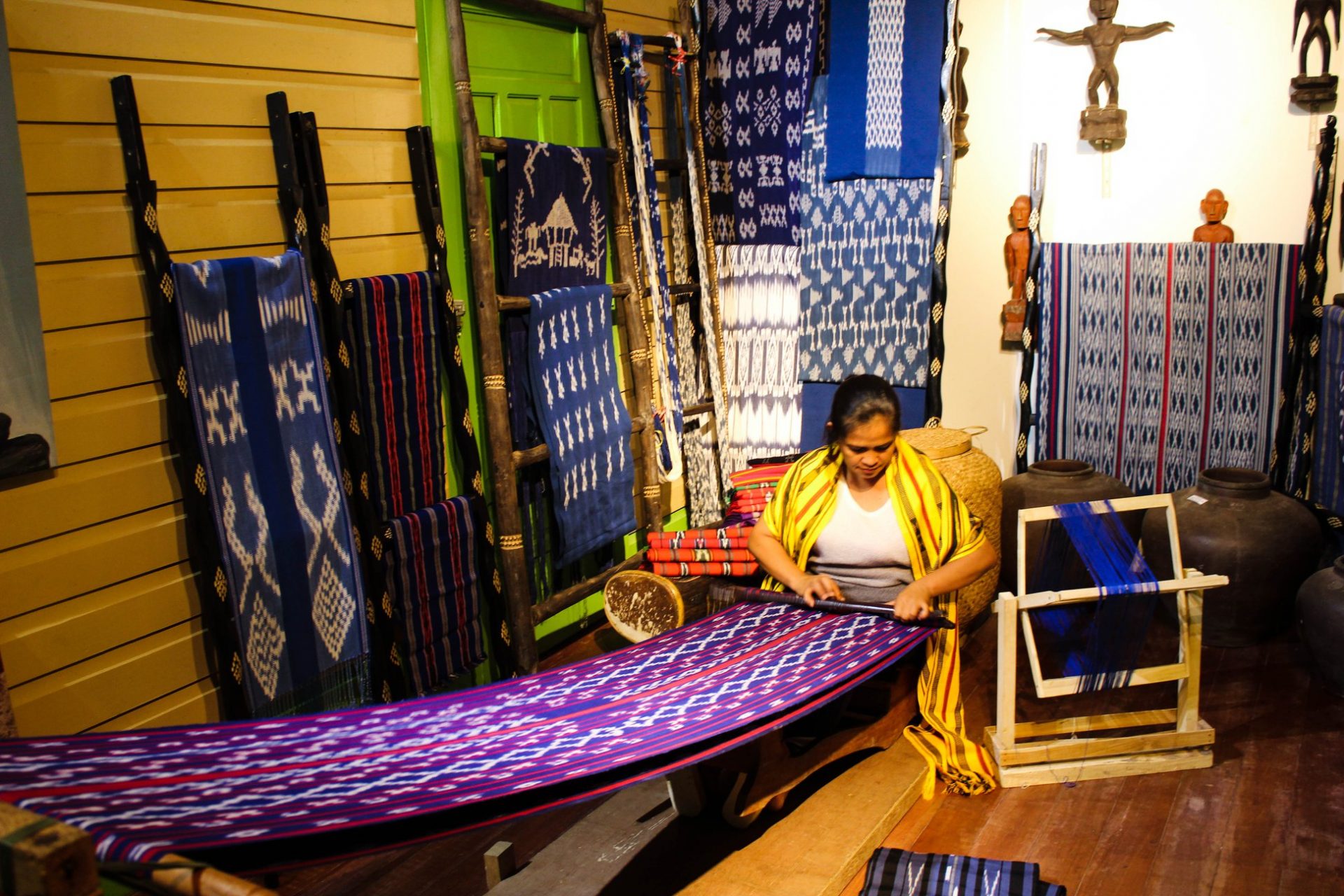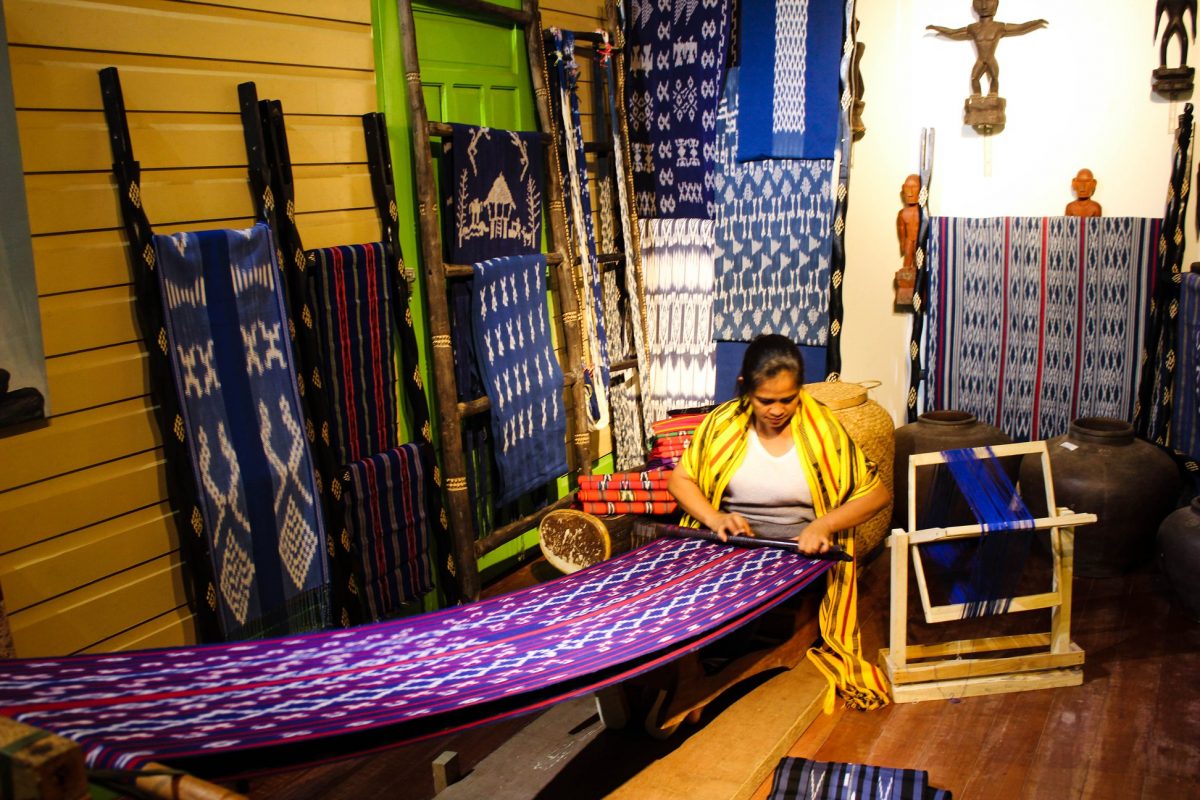 The best Filipino textiles made from local weaving will be showcased at the Likhang Habi Market Fair at the Glorietta 3 Activity Center in Makati City this October.
The market fair organized by the Philippine Textile Council with the theme "The Highlights of our HABI Journey" will put the Philippines' wealthy collections of textile and fabrics on the spotlight and will help the local weaving communities promote their products.
Fifty-two merchants from Luzon, Visayas, and Mindanao will participate in the fair and will exhibit their products made of traditional and contemporary textiles.
Among the native Filipino textiles that will be featured include abel and binakol of Ilocos Region, binudbudan from Ifugao, habol negrense from Negros Occidental, inaul from Maguindanao, tepina from Palawan Island, yakan from Basilan, and many more.
The event will also feature Filipino fabrics such as bin al kay cotton ikat and La Hermainia cotton abaca. Habi has been promoting the use of pure Philippine cotton.
"There is an abundance of beautiful fabrics in the Philippines and we want to show that these fabrics from different corners of the Philippines can be a part
of our modern lifestyle," Habi President Adelaida Lim shared.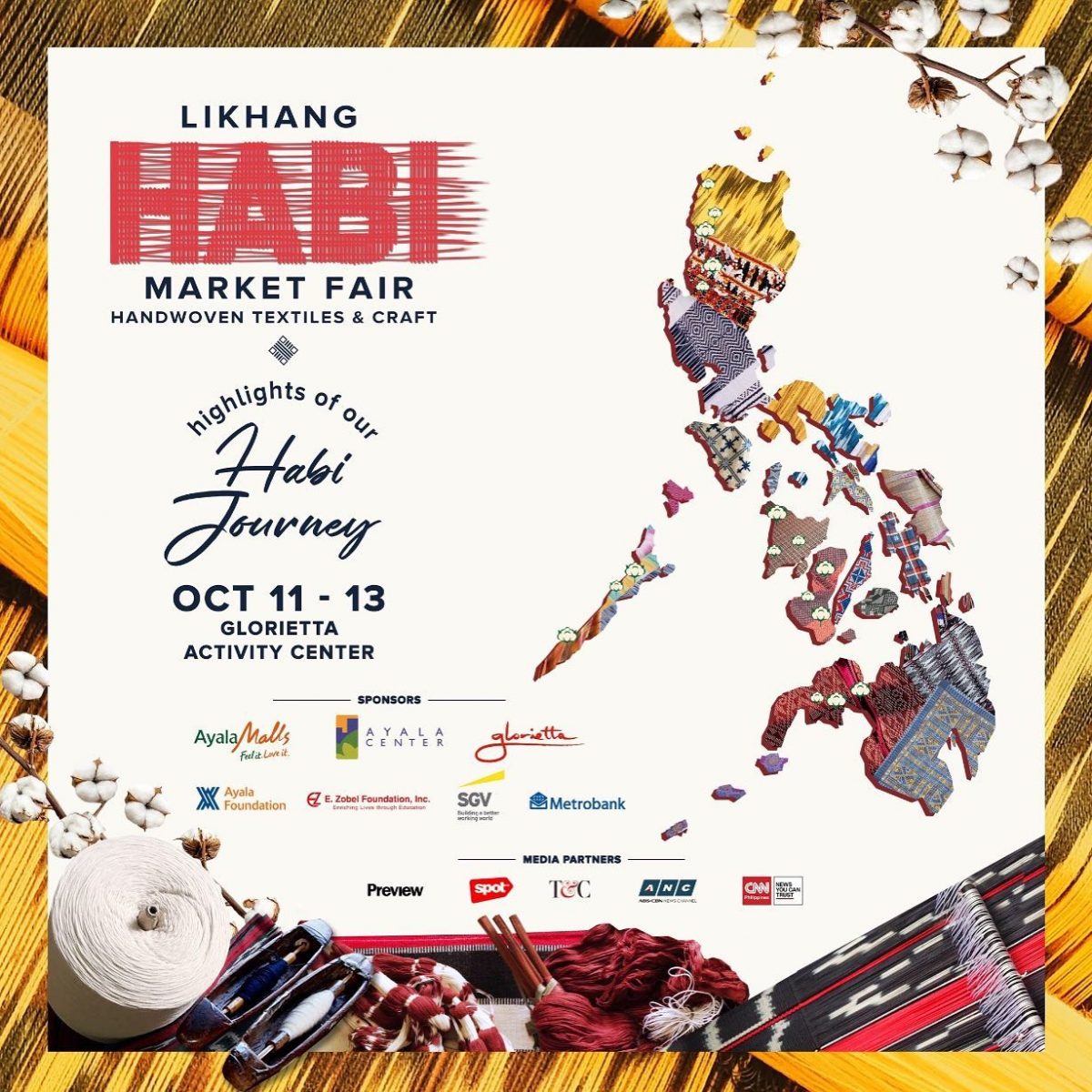 The three-day fair will also feature a "Habi Craft Corner" where visitors can learn and appreciate the basics of weaving and produce their own woven products using pure Philippine cotton and other native textiles.
The Likhang Habi Market Fair will also conduct workshops for visitors who want to learn the modern weaving using different natural fibers, texture, colors and techniques in the Community Craft Loom.
"We encourage Likhang Habi fairgoers to immerse themselves in the beautiful weaving communities and traditional textiles of our country. We will have participating weavers from Luzon, Visayas, and Mindanao so the opportunity to learn at the fair is endless," Habi Chair Maribel Ongpin said in a statement.
Aside from weaving and craft making, the Likhang Habi Market Fair will also offer macrame sessions or the art of knotting, writing and understanding baybayin – the country's precolonial script, talks about sustainable shoemaking, cultural dance performances, traditional and regional Filipino music, Filipino art installation and the awarding of the 2nd Lourdes Montinola Piña Prize.
The native Filipino textiles and fabrics are seeing a resurgence as Filipino designers today opt to incorporate them in their creations, resulting in the production of contemporary products made with traditional materials.
"Surprisingly, native textiles are a current trend. There are backpacks, laptop cases, and note pad covers using traditional textiles. In addition, designers are
using it for casual, affordable clothing. There are buyers for these things, or why would designers be making them? Buying local is cool," Lim added.
Several Filipino organizations, designers and celebrities have also been advocating for the use of Philippine textile which started the interest among their followers and supporters.
Filipino pride champion Catriona Gray has been championing local textile, from her wardrobe during the pageant in Thailand to her reign as Miss Universe 2018.
Kandama Collection has been paying homage to Cordillera roots by showcasing Ifugao textiles in various fashion shows as in Paris Fashion Week in March and in New York Fashion Week in September.
The Davao Fashion Design Council (DFDC) has also been invited to produce Mindanaoan traditional clothes for the Victoria & Albert Museum in London.
The Filip + Inna, which works closely with the indigenous groups, has been advocating for the preservation of native culture through fashion. The clothing line just recently debuted with Filipina jewelry designer Merriam Batara at the Premiere Classe 2019 fashion trade show in the Jardin des Tuileries of Paris, France.
"While we are still working on reviving the cotton industry, we feel that the promotion of indigenous textiles is quite successful. Today we are seeing a resurgence is the work of handloom weavers. They are far busier now than when Habi first encountered them. The weavers are also now able to demand more for their work. In addition, we are seeing a definite interest in local handwoven fabrics. Designers are using indigenous textiles in their fashion shows and RTW lines," said Habi President Lim.
With the lineup of weaving sessions, various workshops and talks, the 2019 Likhang HABI Market Fair promises to be "immersive experience" in Filipino heritage, arts and culture.
Catch and enjoy the 9th edition of Likhang Habi Market Fair on October 11 to 13 at the Glorietta 3 Activity Center in Makati City. Admission is Free.
To those interested to join the workshops may purchase the entry pass here.
TELL US in the comments below about your favorite Filipino fabric!
Like, Follow, Subscribe to GoodNewsPilipinas.com Facebook, Twitter, Instagram, Good News Pilipinas! TV on YouTube, new story notifications and e-mail newsletters for updates on more Filipino Pride stories.
Facebook Comments