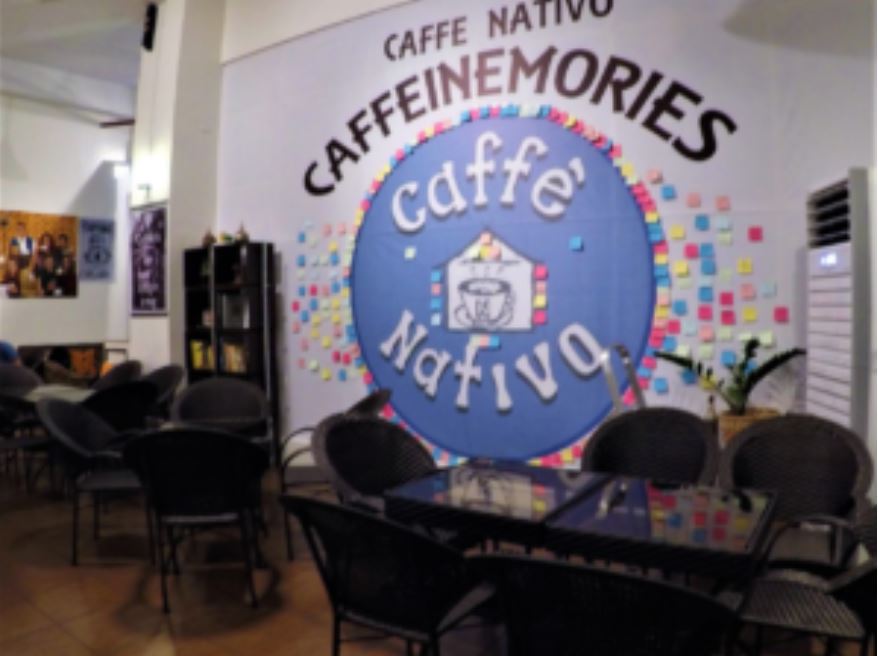 It is everybody's dream to have a brighter and better future for their families. To ensure that their families, most especially the children, can be provided with all they need. This is the reason why some of our kababayans would choose to go to a much greener pasture.
I met a couple who worked in Dubai as Overseas Filipinos and now turned into OFE (Overseas Filipino Entrepreneurs). They are Josef and Lilian Marquez, who are the proud owners of Caffe Nativo in Tagaytay. Let me share how this powerful couple could withstand everything and succeed with their business.
Both Josef and Lilian were working in Dubai for Caffe Nero's company. However, they worked at Josef at Caffe Nero Dubai Mall and Lilian at Caffe Nero DIFC. The young couple met at one big event at the Dubai World Trade Center, and needless to say, it was the start of having a beautiful life together.
They decided to move in together for a few months and often talked about starting their own business. What inspired them to see how many Filipinos run their own small businesses at Karama. Lilian, a powerful woman, braved all her 8 months of pregnancy working. At the peak of her career, she was a manager-in-training, while Josef was a supervisor.
Everything seemed grim despite all their efforts, and they continued to struggle. Thus, it came to the point that they needed to finally decide to go back home to the Philippines in 2015 with only little that was left of them financially.
When they were finally home, they had so many plans in mind, but never had it ever crossed their minds to put up a café. They decided to continue their studies at the Adventist University of the Philippines and took up Business Management. Josef's mother actually gave them an idea of what kind of business to put up. She told them that she was willing to help them out financially. After all, being a barista was their life in Dubai for many years. It ignited their passion, and soon, both of them started looking for suppliers and the perfect place to house their café.
After thinking of so many names for the café, they chose Caffe Nativo, which signifies the quality of coffee beans in the Philippines, competing with world-class quality. They found the perfect spot for their café – at the Cityland Prime Residences in Tagaytay.
Starting their own business did not discourage them from pursuing their studies since they know that everything they will learn can benefit the business they will be starting up soon. With just limited funds, they were incapable of hiring professional services for the construction. Therefore, including Josef's parents helped pitch their ideas on how the place should look, what equipment should be used and where to place them, etc. It was challenging to squeeze in the budget to have the construction done just as they wanted.
When Caffe Nativo finally opened, they served coffee, cakes, and pastries. But eventually, customers were asking for other kinds of food. Currently, Caffe Nativo serves an All-Day breakfast, including appetizers, pasta, sandwiches, soups, and of course, Frappes, Specialty Coffee, and Hot drinks as well as cakes.
Their café is designed with murals on the walls and ceilings, a unique concept for any café or restaurant. A truly Instagrammable place! And so, together with their great-tasting food and excellent customer service, their customers grew. People must have thought just how great the café was that some asked if they were open for franchise.
Just like any kind of business, the first couple of years had been a rough road, particularly seeking for the right people to help them run the business. After being asked for the 6th time about franchising, they saw the potential in expanding the company, and they finally decided to go for it. And that is how I met this couple.
I felt this couple's enthusiasm, and I know that their business can flourish more than they think it can. Their vision of making the locally grown coffee beans become at par with their competitors will no longer be a dream but can become a reality.
Not all people may have such guts to pursue their own dreams because of the apparent struggles in their everyday lives. However, this couple was lucky to have parents who were 101% very supportive of making their dreams transpire. But honestly, more than wanting to achieve the goal is to build a strong foundation that would sustain their family for a lifetime.
Nothing is impossible if we are entirely determined to make things possible. With the right attitude and the right mindset, as I always say, success is never far behind.
CHECK OUT more advice from Butz Bartolome:
What is Stopping You? | Butz Bartolome
What Are Your Motivations To Become An Entrepreneur? | Butz Bartolome
CHECK OUT the Philippines' top mentor Butz Bartolome as he discusses business matters and SHARE THIS STORY with entrepreneurs and aspiring entrepreneurs who need the advice.
Good News Pilipinas is a Lasallian Scholarum Awardee. TELL US your good news story tips by messaging GoodNewsPilipinas.com on Facebook, Twitter, Instagram, or e-mail editor@goodnewspilipinas.com and WATCH Good News Pilipinas TV YouTube & Good News Pilipinas TikTok for more Filipino Pride stories!
Facebook Comments