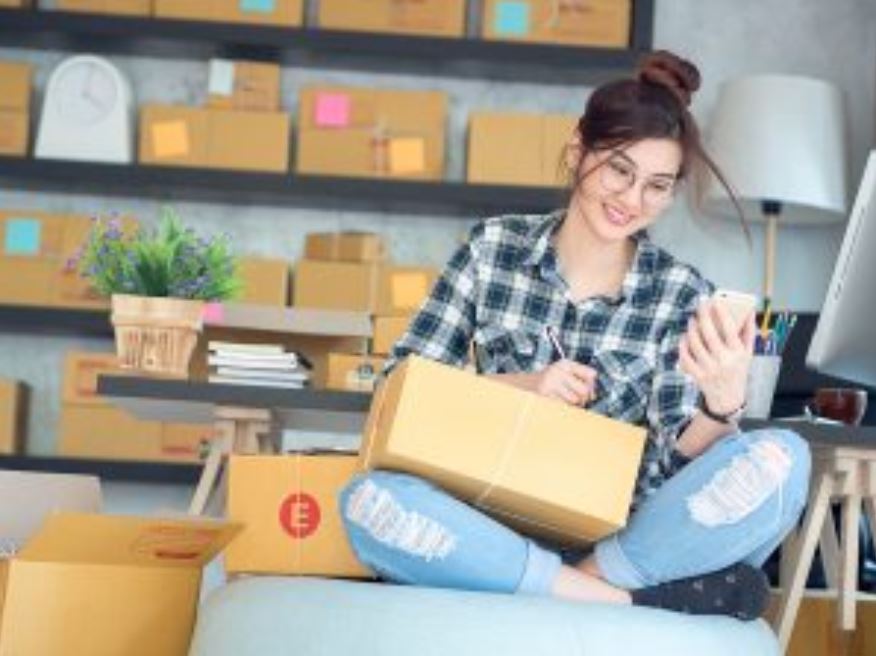 When people started talking about having to live in the "new normal," at first, it was a scary thought because we were unaware of what will happen. These uncertainties have driven us to be worried and scared for our family's future. But, a year after, COVID19 is still making its presence felt.
We just need to get back to our lives and have learned the vast lesson that the pandemic has taught us —– that we should always be prepared for whatever circumstances may happen. Thus, 2020 has "forced" people to become innovative; hence new businesses emerged.
Some people still have their jobs back after the Enhanced Community Quarantine. And I know that even if they still have them, it is not an assurance that they can still make both ends meet every time. After all, some employees are not requested to report daily, which means not receiving the same amount of money by the end of the month. So, should we just allow this to happen without doing something to help our family? Of course, not. COVID19 has moved people to start with their own side hustles because it is the only way to survive.
Practically, you don't need to quit your day job to start a business, and now is the perfect time to start a side business which you can run outside of your full-time work hours. And since more people have started working remotely from home, this new business can be easier to pursue.
Starting a side business is a smart move you can do right now. With an unstable economy, you can never have too much income diversity. Sadly, even those who seem to have secure jobs have been somewhat hit. And employees being laid off here and there since the COVID19 threat.
Therefore, now, no one should entirely rely on their 9-5 job because it is kind of risky right now. Actually, even if you think you have safely secured a position in the company you're working at. Having a side business is an excellent source of extra income. that allows you to be free from debt and help you save more.
What Kind of Side Business Should You Launch?
For some, starting a business can be overwhelming. But, the real key to helping you get started is choosing which one is perfect for you – something close to your heart or something that you know that you are truly capable of doing. For example, your friends may unanimously agree that you have an excellent eye for arts and crafts. They always ask you to help them arrange simple events for them. A simple guide would be to ask this question? What kind of help do people ask me for something that I consistently do and make others happy about?
Checking on your talents, skills, and capabilities can point you in the right direction. You will likely feel more motivated to pursue a side business if it is something that you are good at, you enjoy, and there is a great demand for it. With the limitations of movements that we have these days, I am sure that tapping into the right business and people can make any business profitable.
Similarly, it is also essential to consider how much time and money you are willing to invest in your side business. Doing freelance work in your chosen field may not take so much of your time. Selecting a company that may require inventory may cost you more than those that don't. Therefore, carefully check your options and tick the best that you are sure to commit.
If you choose to offer a professional service, consider posting an ad on various social media sites. And actively participate with groups that can help you learn new things about your business and build a network to spread out the word about your business.
However, if you choose to start with a product-based business, consider having an e-commerce store and placing it on online selling sites like eBay, Lazada, or Shopee. With this, you might want to start with just a few products to test which ones will be highly in-demand and which ones will not. It can also help create an evident online presence on social media to help promote these products. In that way, you can receive positive and negative feedback, which can significantly help improve your business. 
How Much Capital Do You Need?
Consider the expenses you may need to get the word out about your business. If your side business involves freelancing, this would not cost you as much. You will just need a computer and a phone, which nowadays, almost everyone has. So practically, you are ready to roll! But with the product-based business, depending on the kind of products, variety, and quantity you would probably start with, it would be safe, to begin with, a minimum of Php50k-100k. Thus, having a website is an essential tool these days. You need to pay for your ads so that your business reaches more people and is not just confined to your town or city. 
Getting Started With Your Side Business
It's unlikely that the company you are working at will not allow you to earn extra for as long as you do your side business outside office hours. It does not go against any policies which the company has imposed in which you are aware and signed the agreement before working for them.
Most side businesses these days use the home as their office. And this just means having less to worry about paying the rent, utilities, etc.
Make a checklist that you need to have before launching the business.
Take into account your budget. More than just a computer and a phone, you may need some other things like office equipment, computer, phone, preliminary marketing expenses, software, etc.
Create a simple system to track down the progress of your business.
Open a separate account for your business. This should be solely dedicated to expenses related to the company.
You can start saving up for your retirement! Sticking with your day job and asking for a raise may not be possible, especially these days. But, having a side-hustle can surely help you save during the rainy days!
Starting a side business, the goal should not be just to thrive for a few months but should be considered as your way of someday having it as a full-time job for you.
CHECK OUT more advice from Butz Bartolome:
Emulate These Habits To Become Successful | Butz Bartolome
How Price Increase Impacts Every Business | Butz Bartolome
CHECK OUT the Philippines' top mentor Butz Bartolome as he discusses business matters and SHARE THIS STORY with entrepreneurs and aspiring entrepreneurs who need the advice.
Good News Pilipinas is a Lasallian Scholarum Awardee. TELL US your good news story tips by messaging GoodNewsPilipinas.com on Facebook, Twitter, Instagram, or e-mail editor@goodnewspilipinas.com and WATCH Good News Pilipinas TV YouTube & Good News Pilipinas TikTok for more Filipino Pride stories!
Facebook Comments