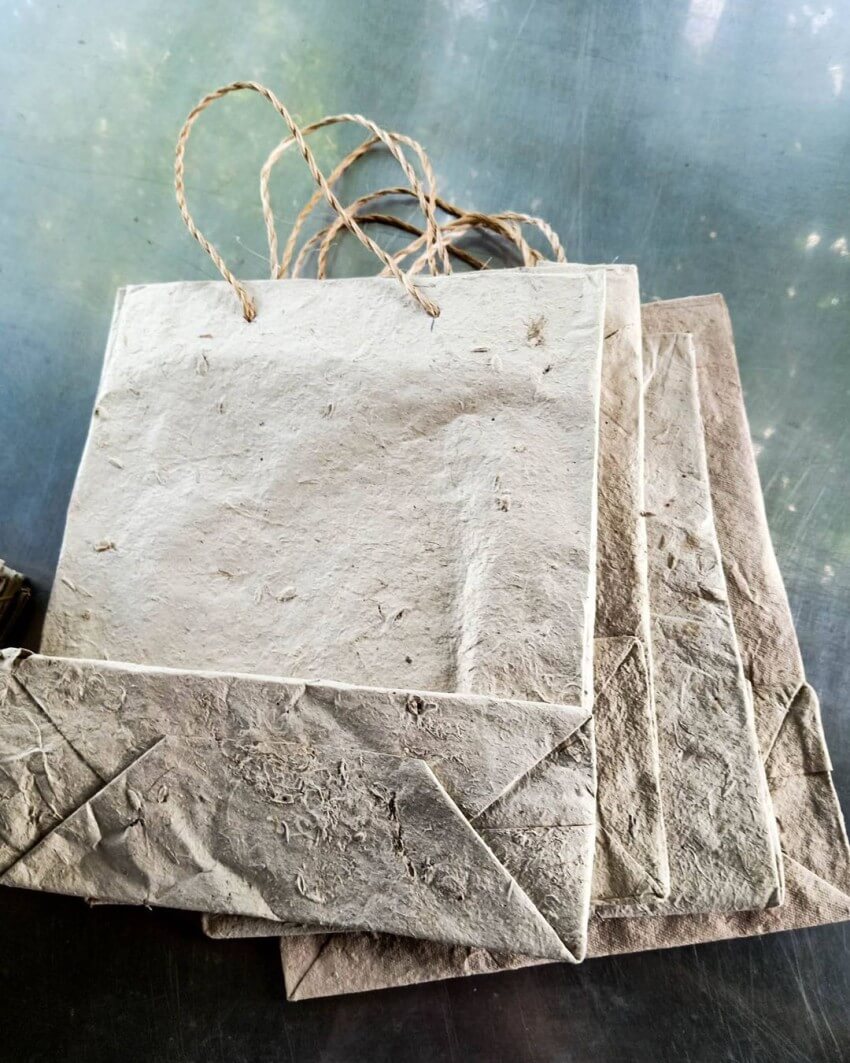 Photos of surplus rice straws made into eco-bags created by the women farmers of Santo Niño, South Cotabato, are going viral on the internet, thanks to appreciative netizens.
Masipag Mindanao shared in a Facebook post on February 19, 2021, images of
the upcycled works of the local farmers which are now available for purchase.
"Farmers are true innovators. Check out this Eco-Bag made by our organic farmers from Santo Niño South Cotabato," it said.
The announcement quickly went viral on social media and was praised by Filipino netizens who wanted to support the farmers' creative and environment-friendly initiative.
As of this writing, Masipag Mindanao's post has reached over 30,000 reactions and 25,000 shares on Facebook.
According to the post, women members of the Peoples Action for Liberative Agricultural Industry (PALAI) group developed the local innovation using rice straws, "which is the vegetative part of the rice plant (Oryza sativa L.), cut at grain harvest or after."
"It may be left on the field before the next plowing, plowed down as a soil improver, or used as a feed for livestock," it added.
PALAI Chairperson Jethel Kapunan believes that the initiative will be of great help to rice farmers who are still experiencing the impacts of Rice Liberalization.
The eco-bags are sold at PHP 35 per piece and are available in various sizes.
To place an order, you may send direct messages to Joffrey Jofax Frinal (Masipag BOT Member) or Mrs. Herminia Beramo Fabay Kapunan on Facebook.
The MASIPAG group is a farmer-led network of people's organizations, non-governmental organizations (NGOs), and scientists working towards the sustainable use and management of biodiversity through farmers' control of genetic and biological resources, agricultural production and associated knowledge.
Eco-conscious initiatives are using the Philippines' indigenous fibers and raw materials to create innovations amid the covid-19 pandemic.
The University of the Philippines Los Baños (UPLB) and the Department of Science and Technology (DOST) have together produced high-quality paper made from the "Bandala" abaca hybrid fiber.
Filipino chemists have invented an abaca-based non-woven fabric that can help save the environment from toxic pollutants and contaminants.
The world demand for Philippine Abaca surged as raw material for Personal Protective Equipment of frontliners in the battle against COVID-19.
SEND CHEERS in the comments below to the women farmers of Santo Niño, South Cotabato who have found a way to convert surplus rice straws into eco-bags.
Are you a Proud Filipino? Get more good news stories on Filipino Pride! Subscribe to GoodNewsPilipinas.com and our YouTube channel: Good News Pilipinas! TV
Facebook Comments