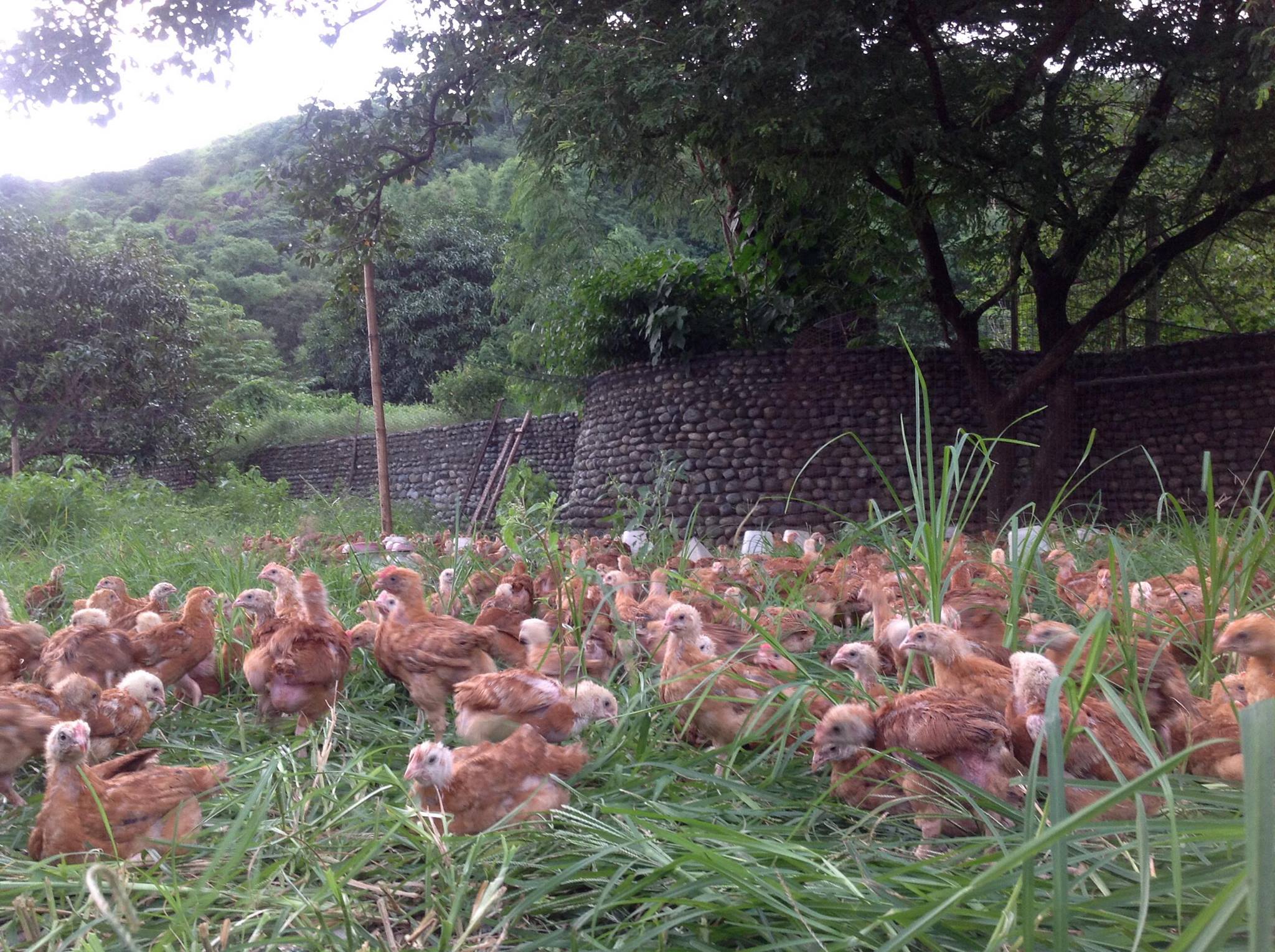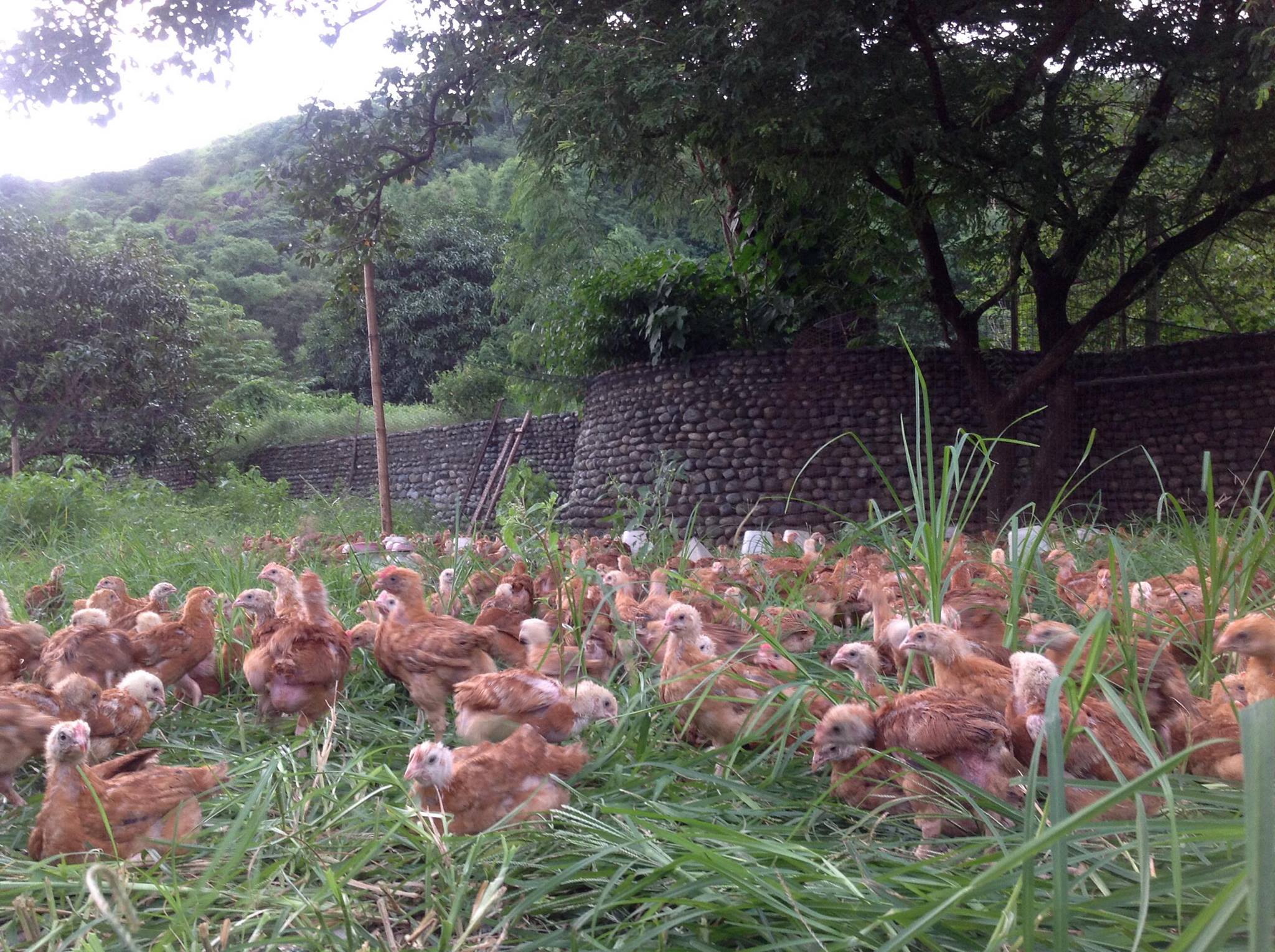 Bernie Tadeo, 41, remembers the time when his family struggled to make ends meet. His wife was the sole breadwinner so they had a hard time finding the money for food, their children's school expenses and utility bills.
"My wife's salary wasn't enough to pay for everything we needed, all four of my children (are going) to school. I could not imagine how we would be able to pay for their school fees (and) for food, water, and electricity," Tadeo said.
Things changed when Tadeo and his family were chosen as beneficiaries of the 4P's (Pantawid Pamilyang Pilipino Program or Bridging Program for the Filipino Family) in Barangay Garreta, Pidigan, Abra. As part of the program, Tadeo and other beneficiaries, all 77 of them, built chicken houses for Pamora Farm Inc., a freerange chicken farm in the same barangay/Pidigan.
Arestina Morados, general manager of Pamora Farm, said the company started when her French partner Gerard Papillon, saw an advertisement in a newspaper.
"It was 1999 when Gerard saw the ad for a seminar on how to raise French SASSO free-range chicken. Out of curiosity and unfamiliarity with the name SASSO, he asked me to attend the seminar," Morados said. "It turned out SASSO was an acronym for the breeding company that produced French chicken. After the seminar, we decided to start growing our own chickens, starting with 500 birds in our backyard."
But after about three months, when the chickens were big enough to be sold, nobody wanted them. The chickens were too big and did not meet the market demand in Abra.
"Gerard decided to sponsor a luncheon meeting for the French Chamber of Commerce (FCC), back then was "Le Club," and showed our dressed chickens. After the meeting, FCC members asked where they could get more of those chickens. That was when we truly started (the business)," Morados said.
From 500 chickens, Pamora Farm now produces 8,000-10,000 chickens per month. It supplies dressed chickens to supermarket chains like Rustan's & Shopwise, Santis, Terry Selection, Echostore, RealFood, and hotels like Peninsula Manila, Marriott Hotel, Novotel and City of Dreams, and even online through websites such as Gerald.PH and Honestbee.
As part of its employment model, Pamora Farm partnered with the Department of Social Welfare and Development and its Sustainable Livelihood Program to recruit local residents to raise free-range chickens for the company. The 77 4P's beneficiaries come from two barangays.
On the road to a more positive image for Abra, Pamora Farms partners with local communities to grow its freerange chicken business
"We provide the seminar and trainings, and technical assistance to enable the locals to grow chickens according to our standards. We supply the chicks and buy the grown chickens from them," Morados said.
Tadeo and his fellow 4P's beneficiaries have made their first sale and are now waiting for their group to share the revenue. "I'm not sure what I'll do with the money we will receive but I would want to save and start a business of my own for my family," Tadeo said.
Rowena Blaza, 41, started growing chickens in March. After 50 days, when the chickens weighed 1.5 kilos each, they were ready for the market. "My husband and I are farmers and so, for us, raising chickens is a pastime and, of course, an additional source of income," she said.
Pamora Farm teaches its farmer-partners organic planting methods for supplementary feeds, waste management, vermiculture (earthworm cultivation), feeding requirements and herbal medicine for the fowl. This is to ensure that the chickens meet Pamora's quality standards.
Pamora Farm now plans to expand its business and set up more free-range chicken farms in the country. But Abra remains a priority and is a model for how other farms will operate.
"I found it very important to work out a strategy with the local partners and to know the dynamics of people in the community. We would continue the practice, sustain the quality and partnership with the locals," Morados said.
She added, "Abra is our priority as it is closest to our dressing plant. It will be difficult and is not advisable for chickens to be transported for more than two hours."
But expansion is a must, Morados said, especially if or when a calamity strikes Abra. Farms outside the province can continue to operate and Pamora company will remain open for business.
"I FOUND IT VERY IMPORTANT TO WORK OUT A STRATEGY WITH THE LOCAL PARTNERS AND TO KNOW THE DYNAMICS OF PEOPLE IN THE COMMUNITY. WE WOULD CONTINUE THE PRACTICE, SUSTAIN THE QUALITY AND PARTNERSHIP WITH THE LOCALS."
Morados takes pride in being able to help change a little the image of Abra. For so many years, Abra was known as a lair of the New People's Army and the site of several violent political events.
Morados is committed to contributing the best of their company to develop a more positive image of Abra, which may one day be known as the Free-range Chicken Capital of the Philippines.
This story is part of a series of articles written by GO NEGOSYO writers being published by GoodNewsPilipinas.com every Tuesday as part of our support to Philippine businesses.
Facebook Comments