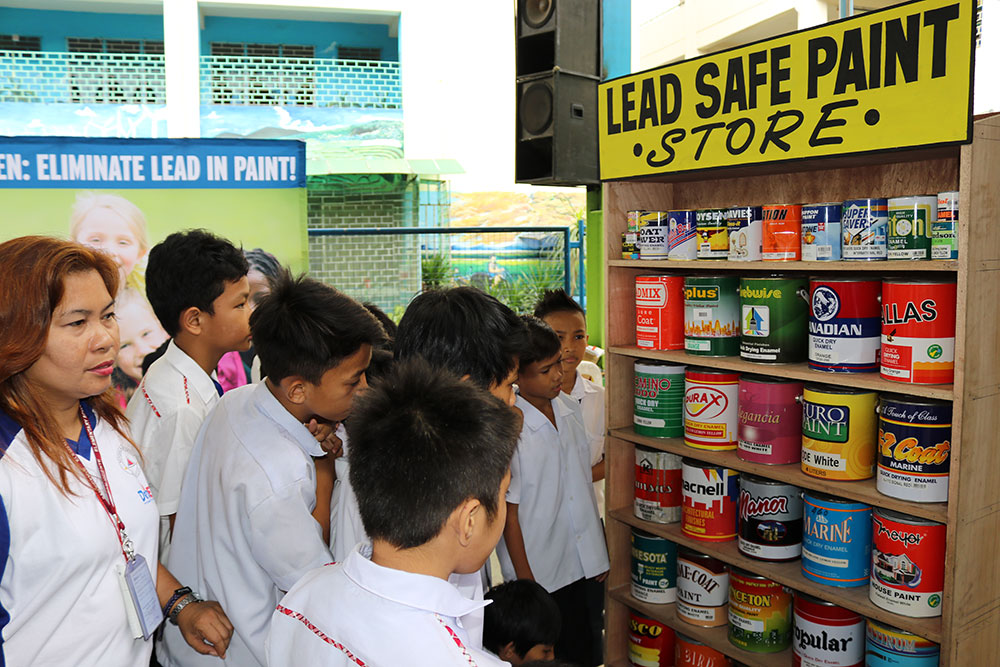 The Philippines' paint industry sector is unifying to comply with the national phase-out target for lead-added industrial paints by December 31, 2019.
Members of the Philippine Association of Paint Manufacturers (PAPM) are taking action to completely replace the lead-based raw material from industrial paints after successfully taking out the hazardous chemical household paints in 2016, a move that was praised by international experts.
The Philippine Association of Paint Manufacturers (PAPM) and the EcoWaste Coalition made the affirmation through a joint statement released in December 2018 to mark the 5th anniversary of the Department of Environment and Natural Resources (DENR) Administrative Order No. 2013-24 to make the country safe from the hazardous lead chemical.
The AO also known as the Chemical Control Order for Lead and Lead Compounds directs the phase-out of lead-containing paints used for industrial applications.
"After completing the phase-out of lead-containing architectural, household and decorative paints last December 31, 2016, paint makers are now setting their sights on meeting the phase-out target for paints intended for industrial applications that still contain lead additives," said Vergel Dyoco, Technical Committee Chairman of PAPM and Technical Service Department Manager, Pacific Paint (Boysen) Philippines, Inc.
"Our paint manufacturers are investing resources to find feasible replacements to lead-based raw materials in order to abide by the 2019 deadline for phasing out lead-added paints used for cars, aircrafts, boats, appliances, metal sheets and other industrial uses," he said.
"The completion by December 2019 of the phase-out goal for lead-containing industrial paints will be a historic milestone in our common mission to eliminate lead paint, a preventable source of childhood lead exposure, in all paint categories," said Manny Calonzo, Adviser, EcoWaste Coalition who was recognized in 2018 with the Goldman Environmental Prize for his efforts to ban lead paint in the Philippines.
As stated in a 2018 resource pack published by the World Health Organization, United Nations Environment and the Global Alliance to Eliminate Lead Paint (Lead Paint Alliance): "Lead is especially dangerous to children's developing brains, and can cause reduced intelligence quotient (IQ) and attention span, impaired learning ability, and increased risk of behavioral problems. These health impacts also have significant economic costs to countries."
As explained by the Lead Paint Alliance, which includes the DENR, PAPM, Pacific Paint (Boysen), EcoWaste Coalition and IPEN (a global NGO network campaigning for a toxics-free future) among its partners: "The weathering, peeling or chipping of old lead paint releases lead into dust and soil, in and around homes, schools and other locations. Dust contaminated with lead can also be brought into the home on the clothes of those who work in industries where such dust is generated, including paint factories where lead continues to be used."
Children as well as adults can be exposed to lead in paint chips and dust generated during the removal of old paint; hence the need to popularize and observe lead-safe work practices, the PAPM and EcoWaste Coalition pointed out.
Facebook Comments