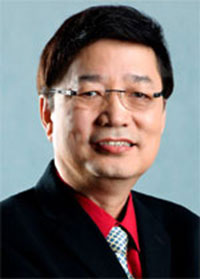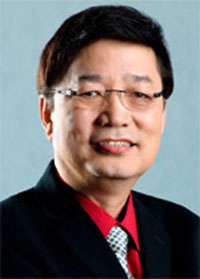 Starting any kind business means a lot of work and dedication. It may be rewarding, but it also poses some risks and challenges along the way.
About one-third of these new businesses fail after one year of operation. However, we can avoid failing if we know the right process in building the business and in being with the right people that can help us get through it.
Just like any kind of business, a family-owned business requires the steps prior to starting up.
Find a business idea

You must be able to identify the market for your products or services. Your business should go around something that the whole family is interested in. It is likely that there may be differences in opinions. Make it easier by choosing a business that is in demand, something that all family members are willing to learn.

Realize how much you need to start up the business

The cost to start the business needs to be very well discussed. Identify everything that needs to be paid even prior to starting the business itself: registration, equipment, initial inventory, etc.

Look for the reliable suppliers from which you will purchase your equipment/ initial inventory

Research on where you can purchase inexpensive yet reliable equipment for your business. Build a good relationship with your suppliers. They usually give discounted prices when you buy in bulk.

Designate positions.

Provide each member of the family involved in the business appropriate tasks. Hiring of employees to work on the back office jobs may not be needed right away.
Just like other businesses, it has advantages and disadvantages. But try to focus on the benefits of having this kind of business other than get scared of its disadvantages:
The advantages of having a family-owned business:
Family-owned business is usually run by either parents or the eldest of the family. The longevity in leadership makes a company stable. The leader of the company usually stays in the same position until such life events such as health issues, retirement or death.
The family gives more support in sustaining the company because the loss of the company would mean total destruction of their means of living. There is commitment and strong cooperation among family members which may not be equaled by non-family companies. This commitment helps foster stronger customer relationship, more organized company, effective sales and marketing strategy and a better understanding of the industry that they are in.
Since it is a family corporation, everyone is expected to step up if one member is not available. There is the willingness to always help no matter which department is involved. The success of the company lies in the cooperation among family members.
A family-owned business thinks of their company that will last several generations. Their long-term goals are far different from those non-family firms which are more focused on their quarterly outcomes.
To cut cost, some family members are willing to shell out from their own finances if there is a need. Katipunan Bank in Dipolog City is a family owned business. Its current president shares a portion of his monthly income among its employees that serves as an incentive for them each month. In doing this they do not just save money in giving allowances to their employees, they build a strong relationship with their employees. This is the secret why the bank has more than 30 branches in Visayas and Mindanao.
The disadvantages of having a family-owned business:
Family disputes are always likely to happen. Deep-seated disagreements may affect the whole organizational structure when there is a continuous clashing of family members. They are more difficult to solve and can lead to unresolved issues.
There are issues of not complying with the rules imposed to a company that some members may most likely break and the painful consequence may lead to the complete closure of the business.
A family-owned business does not necessarily mean just having family members in the company. Sometimes having "outsiders" in the company can help bring about improvements. Reluctance to new ideas from others can be the biggest mistake of family-owned businesses. They see others as intruders or they just could not trust on them.
Another painful issue is the refusal of a member to step down from his position. There is a fear of "passing on the crown" to another family member who might not be as effective. In as much as having conflicts among members can be a scary scene, still choosing a business to be run by a family can be a good option. There should be a long-term vision that is compelling and that will enable the succeeding generations to continue the legacy. Prior to starting the business, it is best to resolve family issues that might cause greater problems in the future.
(Armando Bartolome is known as the Philippines' Franchise Guru, a business mentor to numerous micro entrepreneurs who are now themselves big names in the industry. This article was previously published on the author's The Business Mentor column posted by ABSCBN News. For questions and more information, you may contact Armando "Butz" Bartolome by email:philfranchiseguru@gmail.com or on Twitter @philfranguru. His website is www.gmb.com.ph)
Facebook Comments