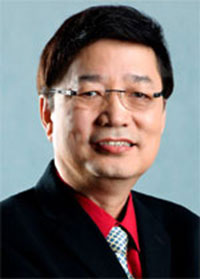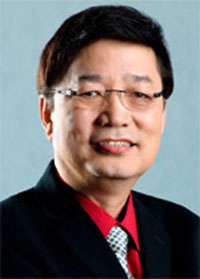 If the amount an employee earns from a 9-to- 5 job isn't enough to provide for the family, there are other ways to add to the income by engaging in a small business.
According to the National Wages and Productivity Commission of the Department of Labor, an employee working in the National Capital Region receives P491 a day. That amount may not be enough to provide the basic needs of a family with three children.
AN EMPLOYEE'S GOAL
Not having enough capital to start a business is the primary reason why an employee gets stuck with just a single means of earning. 
You may have seen from some offices employees selling products to add to their income. While some companies do not allow this, some employees still find a way to earn through a small business. 
Another possible means where one can earn more is by selling products through networking.
There are legitimate networking businesses in the Philippines that help many people increase their means of living. 
Not really focusing on converting people into millionaires, but there are products that can be easily sold because of the great benefits that they provide the user. Just be sure to engage with legitimate businesses. 
Prior to joining a networking business, you may need to pay a fee equivalent to a starter kit that you can eventually sell. Joining fees depend on the networking business you want to be involved with.
AN OFW'S OPPORTUNITY
Working overseas has some advantages and disadvantages. Due to lack of finances, the disadvantages are often ignored just to be able to help with the family's needs. 
The salary that one may receive may be 10 times more than what is being offered in our country.
Along with the high income from abroad is the downfall for both the overseas Filipino worker and the family left in the Philippines.
OFWs would not want to be away from their families forever. Instead of just relying on the amount of money they get every month, they also aspire to earn from another source through business. 
A common business venture is letting the spouses build a "sari-sari store" or a "karinderia." Any business that deals with food is surely profitable for as long as there is proper management of the business.
Investing in real estate is another opportunity, but may take more time. A property's value may increase between 20 to 50% in a matter of five years, depending on the location. 
Real estate appreciation is affected by the following factors: household finances, economic trends, and consumer confidence. Make sure that you check the land title and for encumbrances.
Investing on condominiums has been a trend for some time now. The target market of most real-estate investors is the younger crowd, which is from 25 to 35 years old. 
It is also a good investment for OFWs wherein they can earn from having it rented, self- liquidating in a way.
Some investments may involve more money. A careful analysis should be done to determine what kind of investment type best applies to you. 
An OFW may also choose to invest on mutual funds. This type of investment takes away the trouble of having to constantly check on the progress or development of the investment through the help of a fund manager. 
The main job of the fund manager is to help your investment grow without you having to constantly monitor it. Again, make sure that the company where you are investing is a legitimate one. 
An investment opportunity can also be in the form of bonds. This type of investment is offered by large corporations and government offices as a means of raising funds by borrowing from the public. They have a fixed maturity date and offer different rates that depend on the length of investment. 
SUSTAINING A SECOND INCOME
Investing on either a small or big business requires the same discipline: the will to start the business, to learn the ins and outs of business, and to create strategies that will ensure profitability. 
Anyone can dream to become better and be successful. But why settle to just have those dreams when they can be a reality?
(Armando Bartolome is known as the Philippines' Franchise Guru, a business mentor to numerous micro entrepreneurs who are now themselves big names in the industry. This article is reposted with the author's permission and was previously published on The Business Mentor column posted by ABSCBN News. For questions and more information, you may contact Armando "Butz" Bartolome by email:philfranchiseguru@gmail.com or on Twitter @philfranguru. His website is www.gmb.com.ph)
Facebook Comments