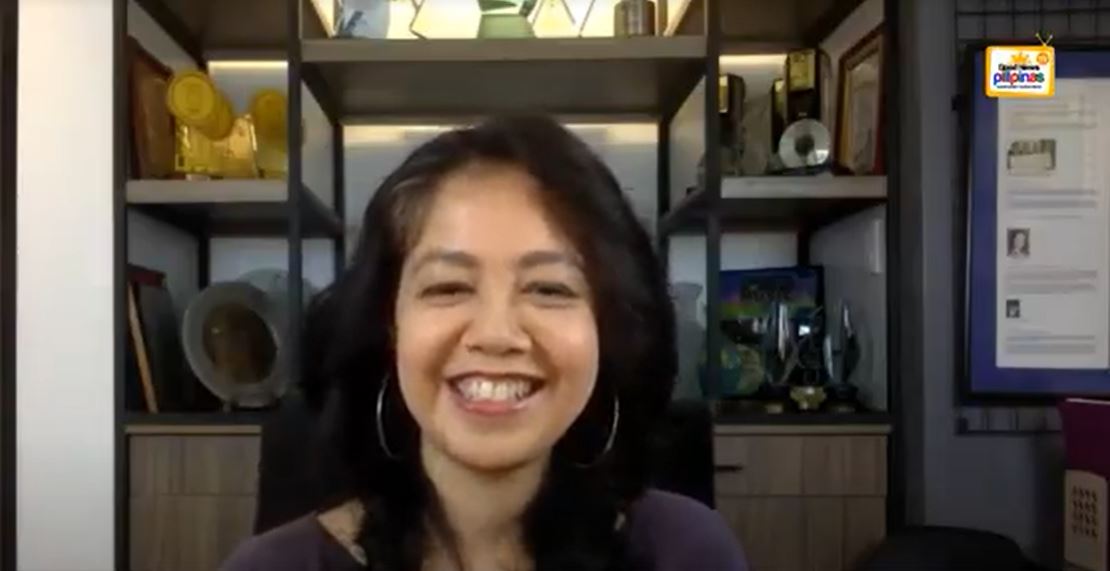 Let's watch one of the Philippines' top singer-songwriters, Trina Belamide, reveal her songwriting secrets and more in an exclusive interview on the Good News Pilipinas! TV YouTube channel.
The multi-awarded Filipina singer-songwriter, best known for penning some of the nation's most beloved hits, continues to shine by inspiring Filipinos with her songs and upcoming projects.
Belamide is behind OPM hit songs such as "Shine" originally sung by Ima Castro and later popularized by Regine Velasquez, The CompanY's "Now That I Have You," the World Youth Day theme song "Tell the World of His Love," and many others.
The Filipina singer, songwriter, and record producer joins Good News Pilipinas! TV anchor Trixie Esguerra of Positivitrix in the fifth episode of the new series, "Filipino Pride Newsmakers".
In the episode, Belamide reveals her top tips and tricks for writing songs, as well as the inspirations behind her famous hits.
The "Shine" composer and producer also talks about her creative process for songwriting and answers questions often asked by novice songwriters.
Belamide, who stays busy with her new projects and making new music for her fans, shares how she keeps on shining in the music industry, and how others can stay motivated in the midst of the pandemic.
Fans can stay updated with Trina Belamide's upcoming projects by following her on social media platforms, her YouTube channel, Spotify, or visiting her website.
Here's the interview teaser:
The new episode is part of the series introduced as the "Filipino Pride Newsmakers" which features live interviews with personalities from the Philippines and around the world who are making good news headlines for making every Filipino proud.
The first batch of the interview series which premiered in February with Morissette, Christian Bautista, Chinkee Tan, and Quiccs, will also feature candid interviews with Moy Ortiz of The CompanY, indigenous peoples advocate Bayang Barrios, and Liter of Light Filipino innovator Illac Diaz.
WATCH the premiere this Thursday, March 3, at 9 AM, of the exclusive interview with one of the Philippines' top singer-songwriters, Trina Belamide, and SUBSCRIBE for notifications on more fresh video content on the Good News Pilipinas! TV YouTube channel this 2022!
TELL US your good news story tips by messaging GoodNewsPilipinas.com on Facebook, Twitter, Instagram, or e-mail editor@goodnewspilipinas.com and WATCH Good News Pilipinas TV YouTube & Good News Pilipinas TikTok for more Filipino Pride stories!
Facebook Comments