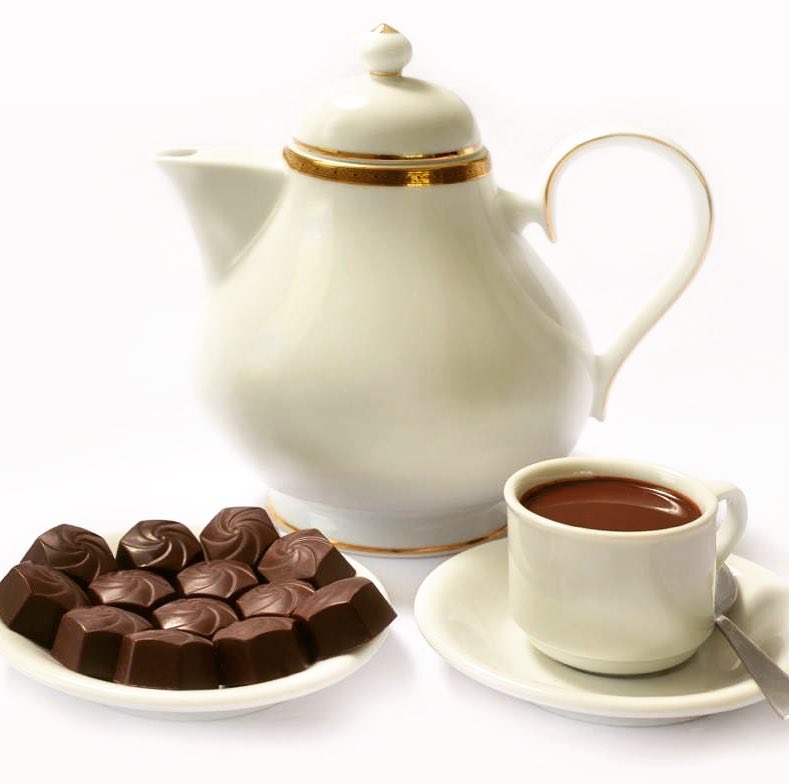 Chocolate makers in the Philippines, specifically from Davao's Malagos, are gaining recognition as among the world's best.
Malagos Chocolate from the cacao beans farmed in Davao City takes pride in its Philippine-made chocolate, a single-origin product, which means that the beans come from only one place thus ensuring its distinct taste.
The Malagos Chocolate brand has been earning awards since it started as a venture in 2012, long after Roberto and Charita Puentespina first leased the first Davao farm lot in 2003.
The Puentespina family has been aiming for recognition of Davao as one of the main sources of premium chocolates for the world.
"In Malagos, the soil, the sun, the climate — our environment — come together to create a unique terrain that gives our cacao beans an identity that cannot be replicated anywhere in the world," said Rex Puentespina.
"We aim to maintain a reputation for ethical and sustainable farming, for production processes that adhere to strict quality standards, and for steadfastness in upholding excellence in everything that we do," Puentespina added.
GoodNewsPilipinas presents why Malagos Chocolates are proudly Philippine-made:
5 Awards, Gold National Award at the International Chocolate Awards – Asia-Pacific

Malagos Chocolate was given multiple awards at the September 2018 inaugural independent competition in Asia. The Filipino farmers competed among 700 products from over 100 chocolate companies from 16 different countries and earned awards for the following:

Silver:

Malagos 85% Dark Chocolate (Bar Category)
New product! Malagos Rhum (Flavored Dark Chocolate Ganaches or Truffles Category)
New product! Malagos 72% Dark Chocolate Ganache (Unflavoured Dark Chocolate Granches or Truffles Category)

Bronze:

Malagos 65% Dark Chocolate (Bar Category)
New product! Malagos Salted Caramel (Dark Chocolate Enrobed Caramels Category)

National Awards
(Given to Grand Jury finalists when there are 10 or more entries from one country in a category)
Gold – Philippines Malagos 65% Dark Chocolate

Malagos Chocolate-infused meals created by celebrity Chef JP Anglo for AirAsia's in-flight menu

In June, AirAsia started offering the Roasted Dalandan Chicken with pimiento sauce, flavoured using Malagos chocolates.
Four-years-in-a-row big winners at the Academy of Chocolate Awards in the UK

In May 2018 the Philippines' Malagos Chocolate marked its fourth-year-in-a-row as recipients of awards at the Academy of Chocolate Awards in the UK. The 10th edition of the chocolate tilt gave Malagos its biggest awards haul.
Bagging three international competitions within one year

Malagos Chocolate

In June 2016 Davao-made Malagos chocolate marked its third international triumph with a year as it received awards from the Academy of Chocolate at the 8th Golden Bean Awards in London, the International Chocolate Awards' World Drinking Chocolate Competition, and the Unflavoured Drinking Chocolate category during the Academy of Chocolate Awards.

Winning awards in Germany
In 2015 Davao's Malagos Chocolate was adjudged as one of the world's best drinking chocolates in an international chocolate competition when it bagged the Silver award for Dark Drinking Chocolate Made with Milk at the International Chocolate Awards at the Schokolade Gourmet Festival in Germany.
Malagos Chocolate celebrates its 6th anniversary as a chocolate company in 2018. Watch this video about the chocolate makers of Davao.
Facebook Comments