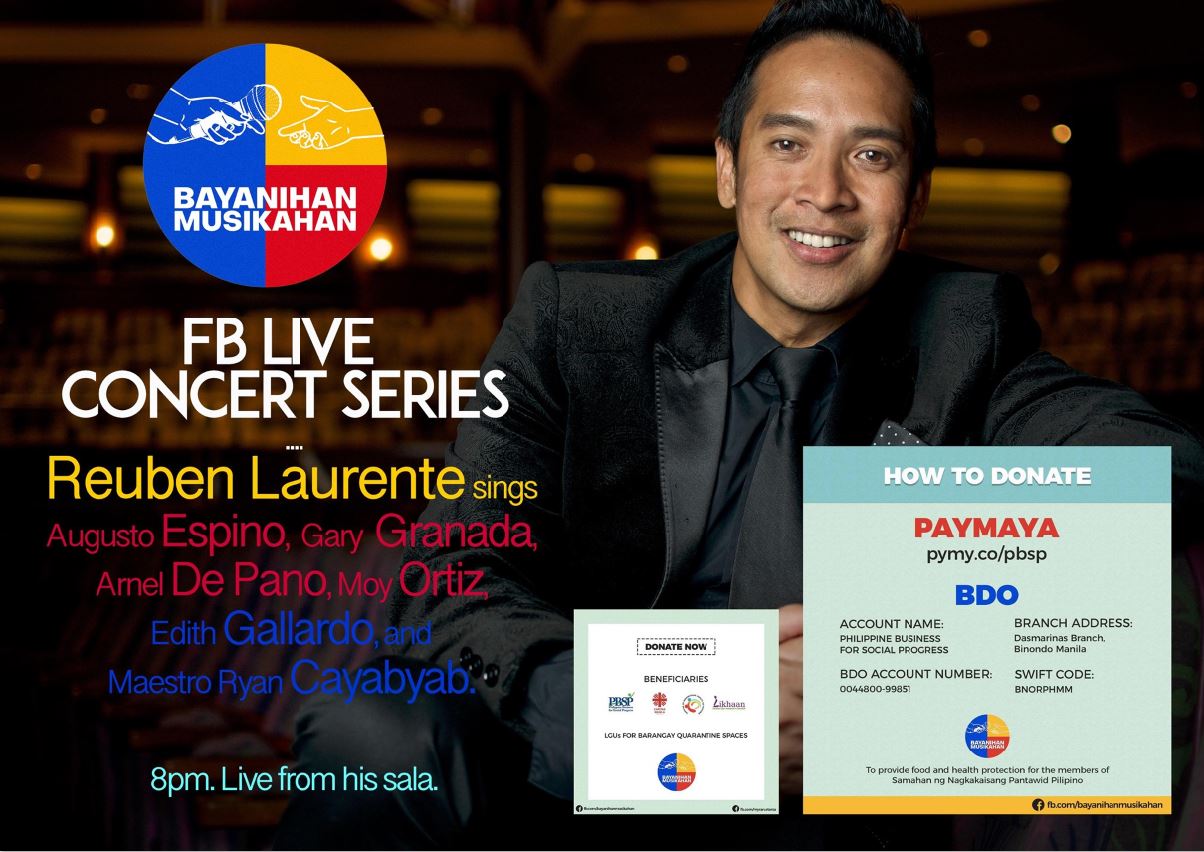 When Reuben Laurente went aboard the M.S. Westerdam as the coronavirus was just starting to show its impact on the world, the Filipino singer was determined to continue giving the same brand of excellent showmanship he has been delivering on his cruise ship performances for the last 12 years.
When a different cruise ship caught what was then referred to as the novel coronavirus (nCov), now known as the coronavirus disease 2019 or COVID-19, and as China experienced an outbreak, the Westerdam which departed Hongkong on February 1st and was scheduled to disembark in Shanghai canceled its itinerary and headed for land.
But the M.S. Westerdam was turned away from the Philippines, Japan, Guam, and Thailand – rendering the ship "directionless" on account of suspicion that it carried passengers with the coronavirus, despite the ship from the Holland America Line saying it had checked on its over 700 passengers and over 700 crew members and registered no symptoms of the disease.
At those uncertain times, ALIW Awardee Reuben Laurente and the crew of the Westerdam that included Filipinos showed the Pinoy spirit amidst adversities and went on with the shows, even staging a Philippine Independence Day program – truly a proud Filipino moment!
The Pinoy crew performed a 45-minute cultural show for the guests where Laurente, a well-loved OPM singer, and Filipino Pride advocate, also took part, singing his 2000 Himig Handog Sa Bayaning Pilipino song "Ang Galing Mo Bayaning Pilipino" By Erick Sta Maria.
Good News Pilipinas talked to Reuben Laurente about his experience onboard the Westerdam during the time of the distress. In his own words, Reuben recalls the distress of being suspected to be infected with the coronavirus and the faith that carried him through it, of not knowing when they can leave the ship, and of the Filipino spirit that kept the morale high on the ship.
Good News Pilipinas (GNP): You went onboard Westerdam as nCov was already spreading, didn't you hesitate when the Company asked you to join the cruise?
Reuben Laurente (RL): I did not hesitate because I was confident that they will postpone or cancel it had there been a case before I signed on. The company always looks after the safety and welfare of both their guests and their crew.
I knew I had a job to do, and I know that they will not endanger our health. There were Chinese guests from mainland who where refused to board on the 1st of Feb, the day I was boarding because of the health situation at that time in Hongkong because I boarded in HK.
GNP: The current lockdown being experienced by the island of Luzon in the Philippines is somewhat similar to what you experienced on Westerdam as ports refused you.
RL: Yeah, you may say what we've experienced onboard the Westerdam was kind of a lockdown, being refused entry by all of the ports that were supposed to be part of our cruise's itinerary. We were at the same time cautious of how we should take care of ourselves, the guests, and crew.
No one was exempted from being checked for symptoms. There was body temperature check happening as well. We commend Captain Smith for taking charge, as well as the medical team, the crew from guest services who were predominantly Filipinos for doing their A-game and showing the guests that they are on top of their game most especially Daphnae, Johya, Mitch, Sweet, Nikki, Monique, John, C, the Cruise Director Jeremy Hales and the whole Entertainment department for coming up with activities and extra shows to keep our guests entertained despite what was happening. The Food and Beverage team headed by Kenneth Johnson and Ronnie Balbalosa, my friends from the bar John Jerick Tampos, Michael Chiong, Stephen, Ron, Aura, Reema, Emman, Dianne, and the rest of the guys who were working above and beyond the call of duty. The whole crew was awesome.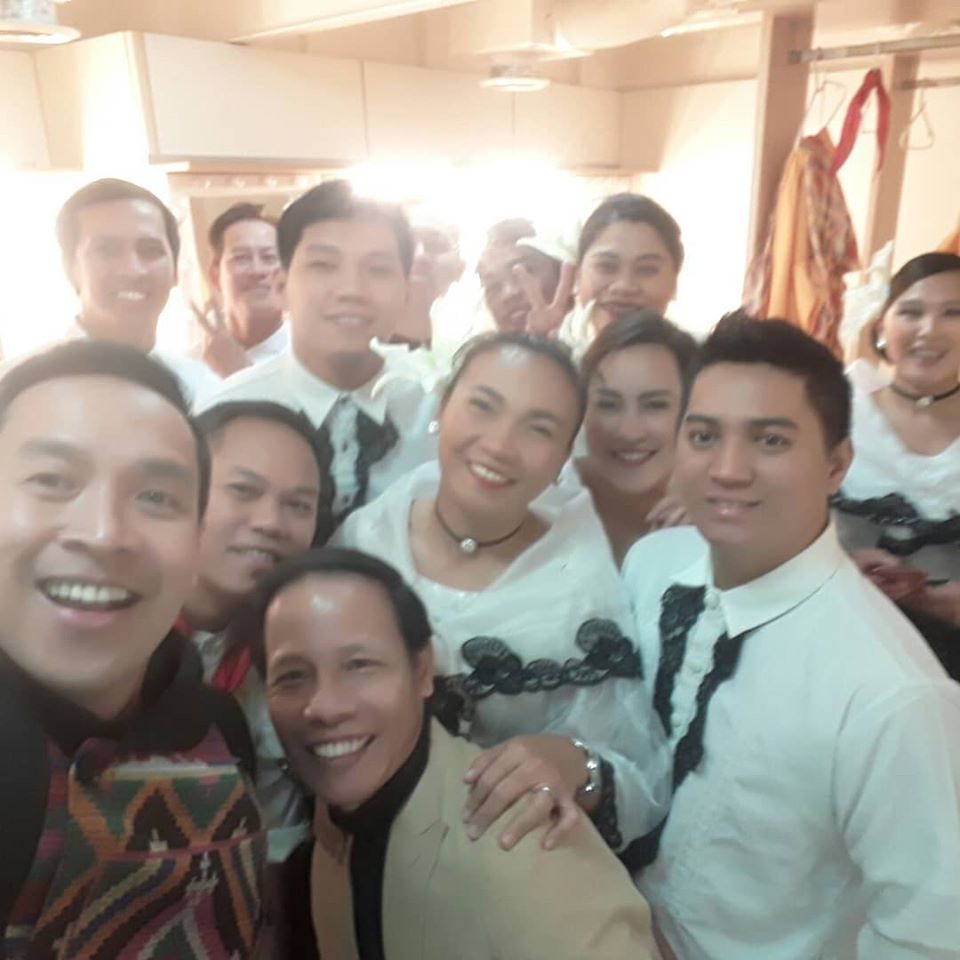 We were afloat and did not get to any of the ports as per the itinerary. The Westerdam was fully operational during this trying moment when the whole world thought that we had cases of the coronavirus. I had to do my two shows, and apart from that, I did a back to back show with my illusionist friend from Singapore, Jeremy Tan. On top of that, I was even one of the celebrity guests for CALL ME BLUFF, which is a British syndicated show which I guess where CELEBRITY BLUFF was patterned from.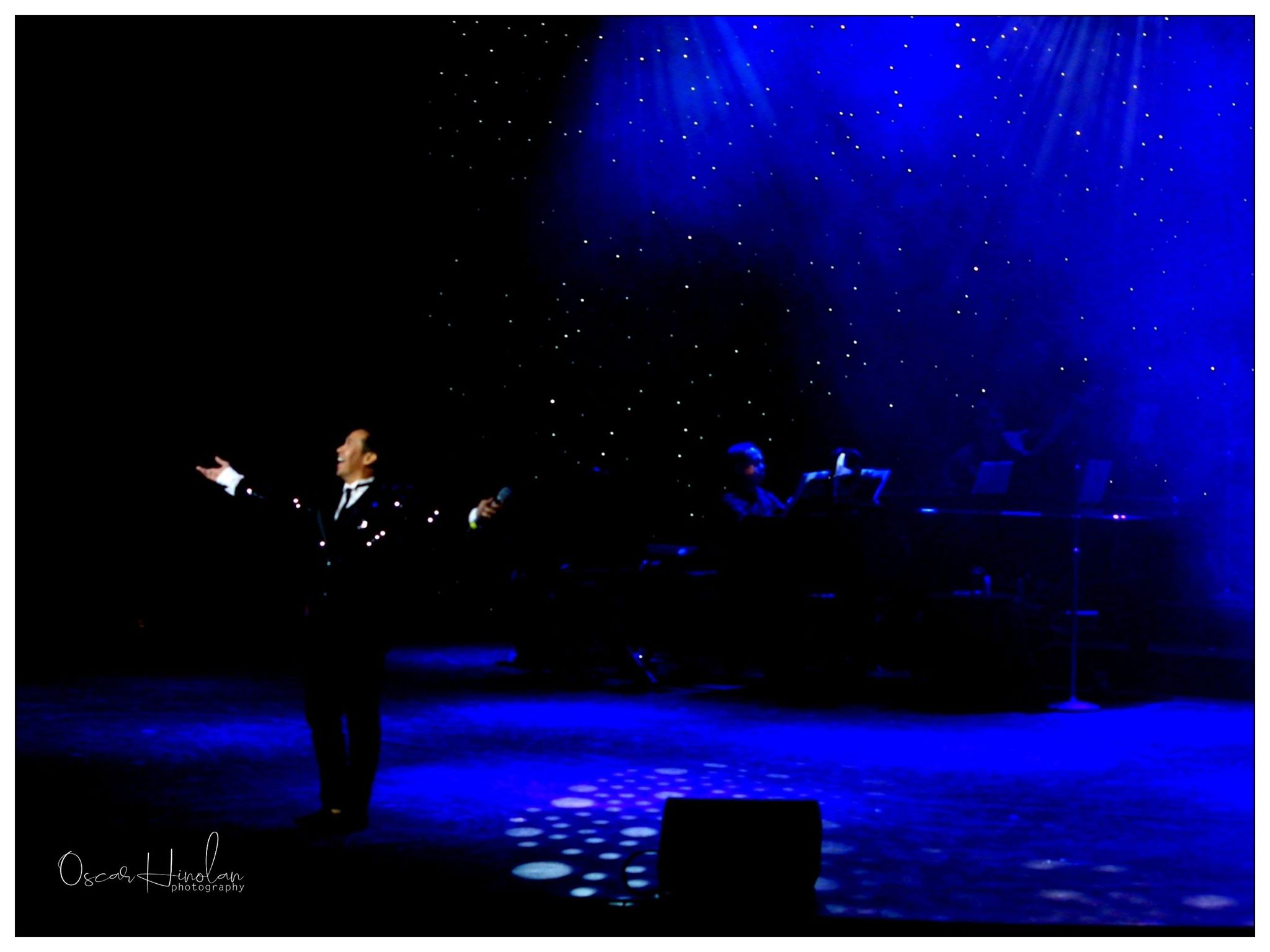 GNP: What would you say would be your takeaway from that experience that could be useful to people now under quarantine?
RL: We chose to be pro-active but cautious at the same time. The ship was rumored to have the virus because some people thought that the 200 plus guests from mainland China who were supposed to embark with me actually got on board, including a celebrity chef from China.
The ship knew what to do all along and thank GOD we were tested all negative finally in Sihanoukville, Cambodia. Thanks to Prime Minister Hun Sen for allowing us to dock, we were checked and tested before approaching the port by the medical authorities, and eventually disembark.
There was fear at one point and that I had to deal with myself first. My strong faith and foundation of HIS word got me through and this made me surface above the adversity. I did not know if they were hiding it but you have to CHOOSE to TRUST THE PROCESS. Trust that Help is on the way and that this will all come to pass…this was what I was telling myself.
"Trust that Help is on the way and that this will all come to pass…this was what I was telling myself."
The guests including me and the crew were very cooperative… We were informed, we listened, and we complied. And the very passage from the BIBLE that kept me going while I was on that ship was 2 Timothy 1:7 For He has not given us the spirit of fear, but of power, love, and SOUND MIND. A sound mind that is ready to cooperate and adhere is what I would like to recommend to everyone. Have a positive mindset, that these all will come to pass, and since our people are RESILIENT, I am very sure that we can come out victorious amidst these trying times.
GNP: Any tips for the nation as we undergo this quarantine?
RL: WASH YOUR HANDS! WASH YOUR HANDS! WASH YOUR HANDS! Sanitize by using alcogel or alcohol if you cannot wash right away. Social Distancing is another as proximity lessens the possibility of the virus getting transmitted to another possible host.
But it is your responsibility to take care of yourself, as that is the only body that you have. What you make of it signifies how much you value your body; this loaned body from our Creator. Let's have that accountability within ourselves and be accountable for others as well by educating them and teaching them. Information dissemination has been really helpful via social media, let's not get tired of sharing this. And just a personal take on this, Not that I want you to distract yourselves from being informed about numbers/death toll, but get yourselves busy with something that is of use or just be productive; STAY INSIDE your respective homes and go bond with your family, create, learn something, in that way you are helping yourself, reaching out to your family, and helping our country diminish its possibility of having more cases.
"Have a positive mindset, that these all will come to pass, and since our people are RESILIENT, I am very sure that we can come out victorious amidst these trying times."
Reuben Laurente and the Westerdam guests and crew were finally allowed to disembark in Cambodia and have since been cleared of any coronavirus infection. He has been performing in local shows just before the declaration of the Luzon quarantine of March 16, 2020.
Coming off the harrowing experience of being confined on a ship with no idea when they will be allowed to leave, Reuben Laurente offers his story to inspire Filipinos and the world that there is life after the coronavirus scare. He is a shining example of living by faith.
Reuben Laurente performs tonight at 8:00 p.m. as the featured artist on the Ryan Cayabyab-initiated "Bayanihan Musikahan" Facebook Live Concert Series to raise funds to provide for the poor of Metro Manila as it remains under quarantine to stop the spread of COVID-19.
Laurente teases he will sing 5 songs "that will uplift us. Lord, guide our footsteps."
CATCH Reuben Laurente's performance tonight on his Facebook page here or the Bayanihan Musikahan Facebook Page to catch his performance and the other artists answering the call to share their talents to help the poor of Metro Manila cope with the quarantine.
Want to know how to be a Proud Pinoy? Like, Follow, Subscribe to GoodNewsPilipinas.com and our socials Facebook, Twitter, Instagram, Good News Pilipinas! TV on YouTube, for new story notifications and e-mail newsletters for updates on more Filipino Pride stories.
Facebook Comments