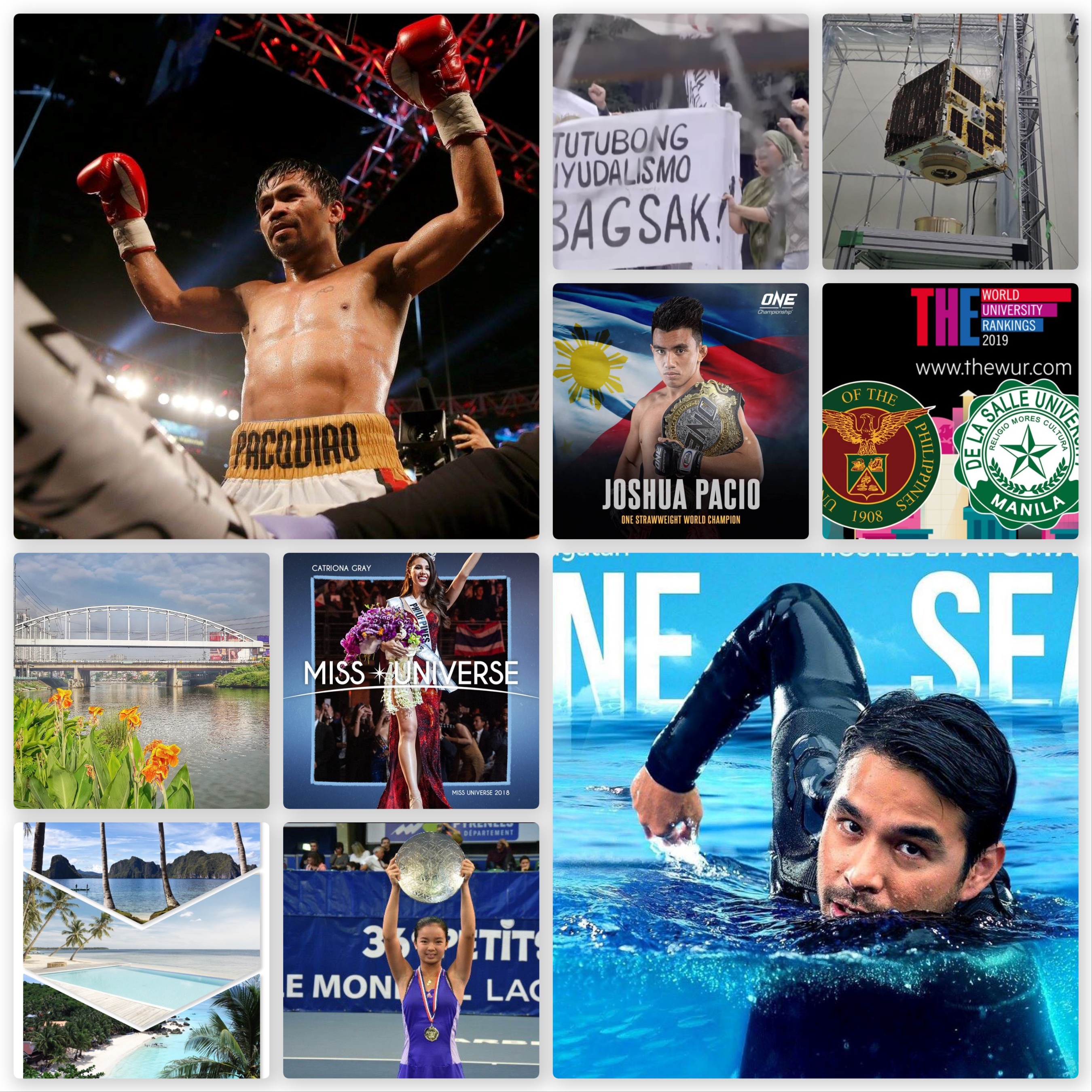 We saw triumphs and successes of Filipinos in the Philippines and around the world marking the year of 2018.
GoodNewsPilipinas.com recalls the year's top stories of Filipino achievements that made us proud as a nation.
In the victory list are a Philippine commission securing recognition for its efforts to save a waterway, a young tennis star winning successive tournaments, universities getting into top world ranking, a new MMA champion, a broadcast journalist bagging international awards, a TV star winning recognition for a docufilm, the 2nd Philippine-made microsat launched into space, a boxing champ winning a new belt, Philippine islands voted best in the world, and the Philippines 4th Miss Universe crown.
These top stories prove that where there are Filipinos, excellence abounds.
Here are the GNP Top 10 Stories of Triumphs achieved by Filipinos:
Facebook Comments