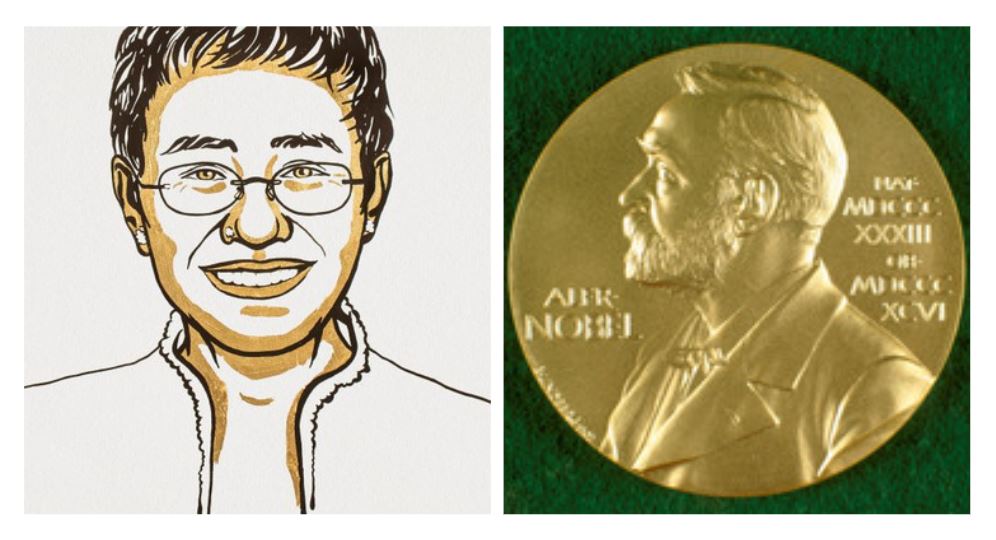 Here's how you can watch the historic Nobel Peace Prize Awarding of journalist Maria Ressa of the Philippines, the first Filipino Nobel laureate and the only woman in this year's roster of awardees.
Ressa is the first from the Philippines to be given the Nobel Prize in 120 years since the world's most prestigious award named after Alfred Nobel was given in 1901 in Norway and conferred annually to those who have given the greatest benefit to humankind.
Ressa was selected as a champion of peace from among 329 candidates for the Nobel Peace Prize for 2021 out of which 234 are individuals and 95 are organizations.
In October, just days after her 58th birthday, Rappler CEO Maria Ressa of the Philippines was announced co-winner of the 2021 Nobel Peace Prize along with Novaya Gazeta editor in chief Dmitry Muratov of Russia "for their efforts to safeguard freedom of expression, which is a precondition for democracy and lasting peace".
Maria Ressa has become an international icon for press freedom and democracy after being at the forefront of the fight against impunity for crimes committed against journalists and the Filipino people under the Philippine government and has warned against the use of social media platforms to spread lies and hate.
"Maria Ressa uses freedom of expression to expose abuse of power, use of violence, and growing authoritarianism in her native country, the Philippines," stated the Norwegian Nobel Committee in its announcement.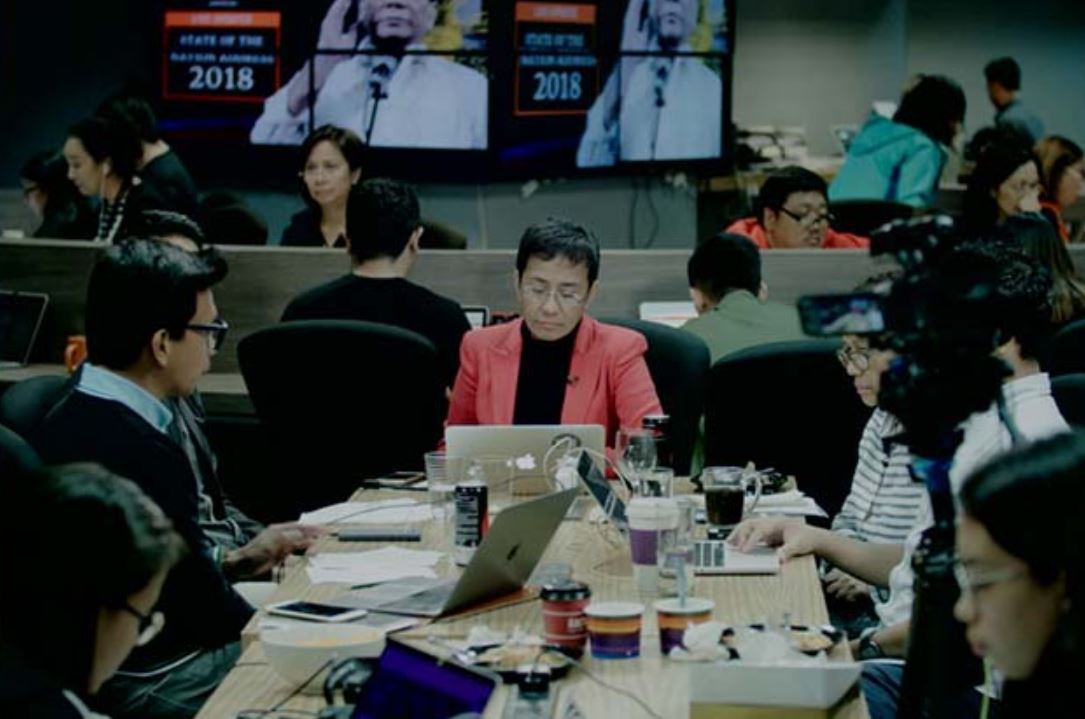 The Filipino journalist had previously received the Golden Pen of Freedom Award in Portugal, the Gwen Ifill Press Freedom Award in New York, and the UNESCO Guillermo Cano World Press Freedom Prize (2021).
Maria Ressa left the Philippines and moved to the United States with her family when she was 10 years old. She studied at Princeton University and worked as a CNN journalist in Southeast Asia. She returned to her homeland in the latter half of the 1980s to explore the new democratic space following the lifting of Martial Law. She worked with The Probe Team and ABS-CBN before founding Rappler, the online news website based in Manila.
The award-winning documentary "A Thousand Cuts" featuring Maria Ressa was screened during the Oslo Peace Days.
Maria Ressa's Nobel Prize-winning work as a champion of peace is portrayed in an exhibit of photojournalist Hannah Morales in Oslo.
The Nobel Peace Prize award ceremony including the Nobel Peace Prize lectures which describe the history and background of Maria Ressa's prize-awarded work as a peace champion will be held on Friday, December 10, 1 PM Central European Time (8 PM Philippine Standard Time).
The award ceremony and the lectures will be streamed live on the following platforms:
WATCH how Maria Ressa reacted to the Nobel call informing her of the award:
WATCH the Nobel Prize announcement of Maria Ressa's win here:
Good News Pilipinas is celebrating its 15th Anniversary in 2021 by giving away prizes! Subscribe to this website and  Good News Pilipinas! TV YouTube channel and enter the raffle by telling us what you like about our stories in an email to editor@goodnewspilipinas.com
Facebook Comments