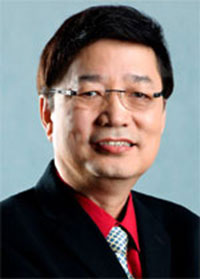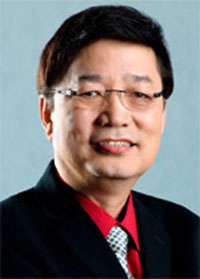 A graduating student sent this e-mail from one of the universities in the South. I shall call her Elizabeth.
Hi Sir Bartolome,
I was reading a copy of the Business Mirror and I was surprised to recognize you. I did not know you write a column too. Anyway I am Elizabeth a graduating student from the University of XXXXX. You may not remember me Sir. You spoke before our forum on Entrepreneurship. The school organized it.
What I clearly recalled where those encouraging words you shared. You said to think of the many benefits Franchising has to offer even for students.
Now that I am about to reach the finish line, I still do not know what lies ahead of me. I read your blog too and you can certainly be a great motivational speaker. Literally you made us realize of the vast opportunities only we put our heart and passion to search. Is there a Career in Franchising?
Please help me
Just Me
Elizabeth
Hi Elizabeth,
Thank you for recalling me. When I got your e-mail, I was trying to recall the time when I gave a talk in your university. I certainly did! This was a huge crowd of about 800 students. Standing on stage, I could hardly see the audience due to the glaring floodlights! I did not even know if there were people as you were all silent. One could hear a pin drop!
Anyway, yes there is a career in franchising. Did you know there are now over 2,000 businesses, which are now franchising? This is a combination of Food and Retail categories. The country continues to enjoy the investment upgrade rating, so too are more investments coming in.
We do not have formal schools who are offering Franchise Management Courses! Thus those with experience in handling and working in a franchise company can easily get another job. It is sad though as what they learn is only based on that particular company.
In other countries like the US, there are schools offering franchise courses. Thus Elizabeth, if you are serious in chartering your future, think of franchising.
You may begin reading articles and studying different companies that are offering franchise. The other way is to even apply in one of the many companies and learn how it works. Soon you will gain knowledge and experience.
You may also establish connection with the Association of Filipino Franchisers Inc. (AFFI).
Their website is located at www.affi.com.ph .  There are seminars given by no less than entrepreneurs who are franchisors themselves. This group is composed of home grown Filipino entrepreneurs.
I have been knocking on the doors of the academe in the hope of having a formal Franchise Management studies. Until then we can just rely on materials.
Keep me abreast Elizabeth!
Register now at the association's website www.affi.com.ph
(Armando Bartolome is a business mentor to numerous micro entrepreneurs who are now themselves big names in the industry. This article was previously published on the author's website. For questions and more information, you may contact Armando "Butz" Bartolome by email:philfranchiseguru@gmail.com or on Twitter @philfranguru. His website is www.gmb.com.ph)
Facebook Comments