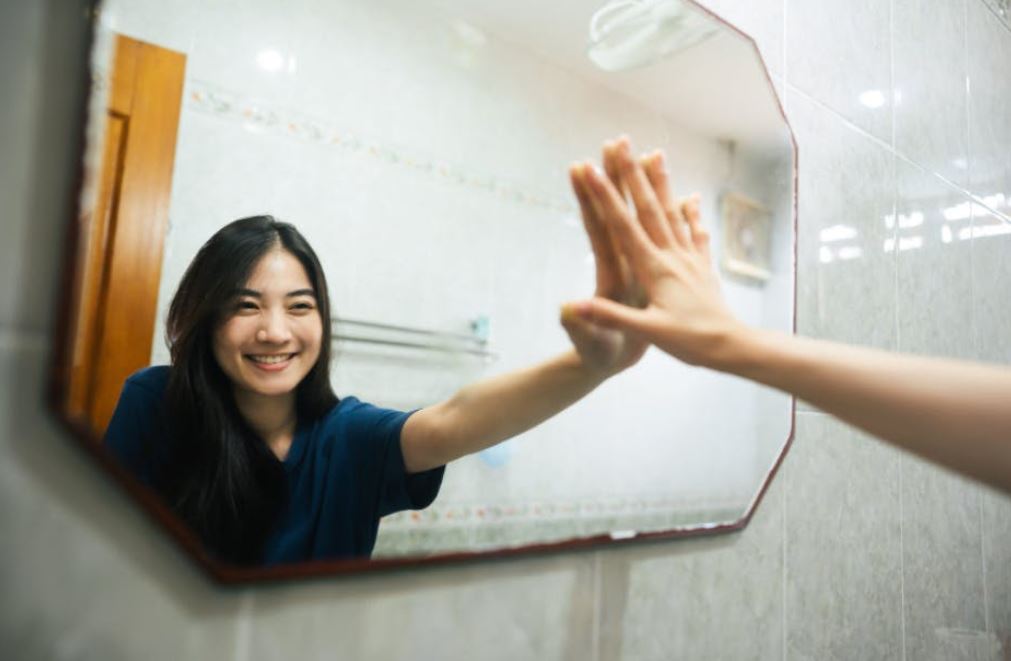 Want to know how your wishes can stop conflicting with your internal "demons"?
Example…
"Gusto ko talaga mareach yung P500,000 savings goal ko."- Wish
"Teka, parang hindi din naman posible eh- hello!"- Internal demon
Let's skip the fluff and go straight to the actionable quick tips that you can implement immediately.
​
Quick Tip: TALK TO YOURSELF IN A LOVING MANNER, EVERYDAY.
If you are careful in talking to others because you don't want to offend them or hurt their feelings, all the more you want to be mindful when you talk to YOU.
You are made up of cells. 30 trillion cells.
Cells are made up of atoms.
Atoms are composed of subatomic particles.
What are they? They are energy!
YOU are energy.
Everything around you is energy!
The things you have now, the thoughts in your head, how you feel, that's all energy!
So when you say something to yourself like –
"I can save so much money!" "I can fulfill the desires of my heart!" "I can travel the world." or
"You are inspiring." "You are doing well." "You are supported more than you think you are" –
statements like these help you resolve your wishes and your internal conflicts, slowly, but surely.
​Sure, this is just a small percentage of the whole equation but hey, this makes a huge difference!
Remember…. what you say to yourself, or to your body, you become.
I'm sharing this as tip no.1 because I've seen this work in my life, day in, day out.
Now you might say "Trix, I get you but I'm not so sold about that idea. How can I actually do it?"
I get you. I get this feedback a lot.
That is why tomorrow. March 3, on my Thursday LIVE at 8pm on my Facebook page & IG, I will share with you 1 specific tool, scientifically proven, on how talking to yourself in THIS specific manner can help resolve the conflict.
See you here tomorrow at 8pm: https://www.facebook.com/TrixieEsguerraPage​
​MORE tips from Positivitrix:
My MIRACLE- I don't talk about this often but I think you should know about this | Positivitrix
I interviewed singer Morissette Amon and this is what we talked about | Positivitrix
SHARE this article to help spread Positivitrix inspiration in these challenging times.
TELL US your good news story tips by messaging GoodNewsPilipinas.com on Facebook, Twitter, Instagram, or e-mail editor@goodnewspilipinas.com and WATCH Good News Pilipinas TV YouTube & Good News Pilipinas TikTok for more Filipino Pride stories!
Facebook Comments