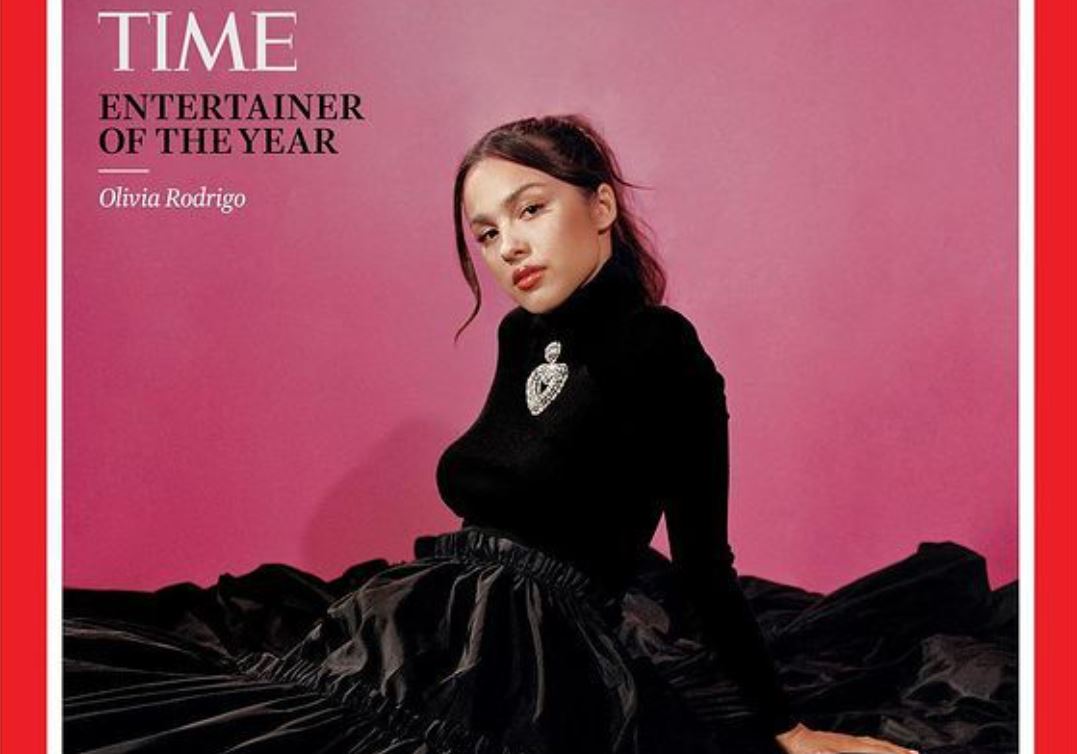 Grammy-nominated Filipino-American singer Olivia Rodrigo has been named Time Magazine's Entertainer of the Year.
The magazine's prestigious annual Entertainer of the Year award went to the teenage pop sensation for her ability to write heartfelt songs that resonate with listeners of all ages.
The 18-year-old Rodrigo rose to pop stardom following her hit debut single, "Drivers License" which swiftly dominated major streaming charts and broke Spotify records upon its release in January.
Already known to fans for her work as an actress, the star of Disney's "High School Musical: The Series" said she penned the sentimental ballad which tackles heartbreak and freedom while in quarantine.
Rodrigo has since then released her first studio album, "SOUR" which earned the singer-songwriter her first Grammy nod for Album of the Year.
"Rodrigo has a gift for picking the best of the past—whether a well-worn shirt, the faded feedback of a guitar or the intensity of first love—and finding just the right way to situate it in the present," wrote Lucy Feldman on December 9, 2021, in the Time Magazine 2021 Year-End List which had previously named Filipino journalist and Nobel Peace Price laureate Maria Ressa as the Time Person of the Year.
"Her songs have hit with audiences of all ages, in large part because she renders adolescence so viscerally: she's resentful, seething, crushed, itching to just grow up already," Feldman added.
Olivia Rodrigo grew up in Temecula, California, as the only child of an American mother and a Filipino-American father.
The pop star earlier told Disney that her great-grandfather moved from the Philippines to America as a teenager. She and the rest of her family have grown up following Filipino traditions and eating Filipino food.
In the Time Magazine article, Rodrigo talked about her artistic influences in music which includes the likes of female artists such as Avril Lavigne, Lorde, and Paramore.
"Young women are constantly compared to each other. I'm the 'new this' or 'this woman meets that woman,' and that can be reductive….I'm just Olivia. I'm doing my own thing. It's meaningful when people recognize that," Olivia Rodrigo told Time.
This year, the Fil-Am artist has picked up a slew of awards for her music, from the MTV Video Music Awards (VMAs) to the American Music Awards (AMAs).
SEND CHEERS in the comments below to Grammy-nominated Filipino-American singer Olivia Rodrigo for being named Time Magazine's Entertainer of the Year!
Good News Pilipinas is celebrating its 15th Anniversary in 2021 by giving away prizes! Subscribe to this website and  Good News Pilipinas! TV YouTube channel and enter the raffle by telling us what you like about our stories in an email to editor@goodnewspilipinas.com
Facebook Comments