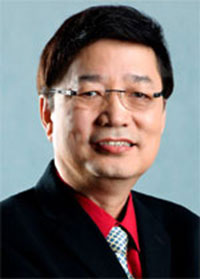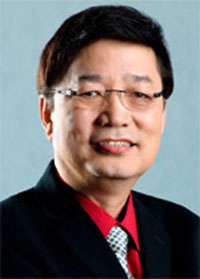 Pitfalls of Franchisors aim to give early warning to entrepreneurs wanting to be franchisors.
There are certain aspects in managing the business which franchisors need not neglect. Foremost to this is the uncompromising passion to grow the business the right way.
While there may be other details on the pitfalls, I have listed some for the franchisors to be guided. In franchising, franchisees are given the Caveat Pre Emptor or Buyer Beware. This Caveat may as well be applicable to would be franchisors.
Franchisors prematurely launching the franchise offering: I have seen many entrepreneurs who are gung-ho to launch their franchise. I know the excitement but do hold on to your horses.

Some of the factors I attribute may be:

In need of money to pay off a loan or purchase some equipment.
Wanting to expand fast to many places, the more the many they say
There are constant pressures from those inquiring
Catching up with the competition
Launch NOW and WORRY Later!

Here is my point of view – the only time entrepreneurs can become franchisors would be after establishing strong foundation of their businesses. The Wright brothers took tremendous experiments before they were able to fly their planes. Avoid getting in a hurry and create undoable blunders.  Remember what our teachers would say to us? Haste makes Waste. The technique is to do a horizontal reintegration method. This is where every aspect of the present business is reviewed and carefully analyzed.

Every step of the way must be tested and re-tested in the identified model or prototype store. If the profitability of the business is questionable, then find out the causes. Document every procedure. Make sure everybody and franchisors must understand too what are the standards.

In my book "Is Franchising For You?" which is available in all National Bookstores, I wrote specific areas to look and focus into. This too is the guide many people have found beneficial before getting any franchise. Read the many testimonials of successful franchisors located at the back cover. They are before never heard brands yet today everybody knows.

Non –Improvement of the Franchise: Franchisors may have launched his business franchise offering. However franchisors failed to review and further improve.   The franchise program needs to be reviewed. There is no perfect franchise to speak of.  McDonald with 34,000 branches and other franchise brands are always on their toes in fine-tuning. It is not important to memorize but more to learn what it takes to manage a McDonald's. 
Franchisors cannot be reached, try your call later: Franchisors are like pilots of their business. They must be on top of the situation. Like the back of their hands, they know what is happening. What I have seen is once the franchise business has taken off; franchisors rely on data or summary of reports submitted. Franchisors may be present during the awarding and photo op with the incoming franchisee. There is nothing wrong in reading reports. In fact it is an important document. However Franchisors need to have first hand observation and interaction with franchisees.  Never treat franchisees as mere numbers but more as valuable partners.
Look at the group of Filipino franchisors who bonded themselves. They formed an association to address their needs as micro entrepreneurs. Today after 15 years this group has grown to 100 members all active. It propagates responsible franchising.
(Armando Bartolome is a business mentor to numerous micro entrepreneurs who are now themselves big names in the industry. This article was previously published on the author's website. For questions and more information, you may contact Armando "Butz" Bartolome by email:philfranchiseguru@gmail.com or on Twitter @philfranguru. His website is www.gmb.com.ph)
Facebook Comments