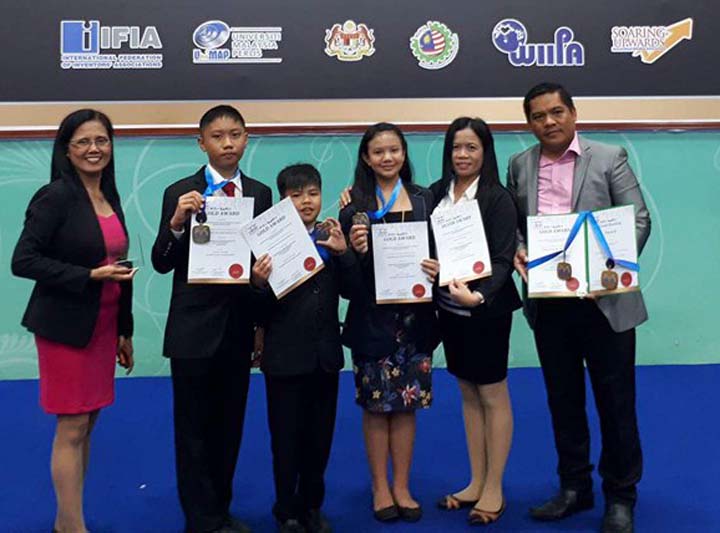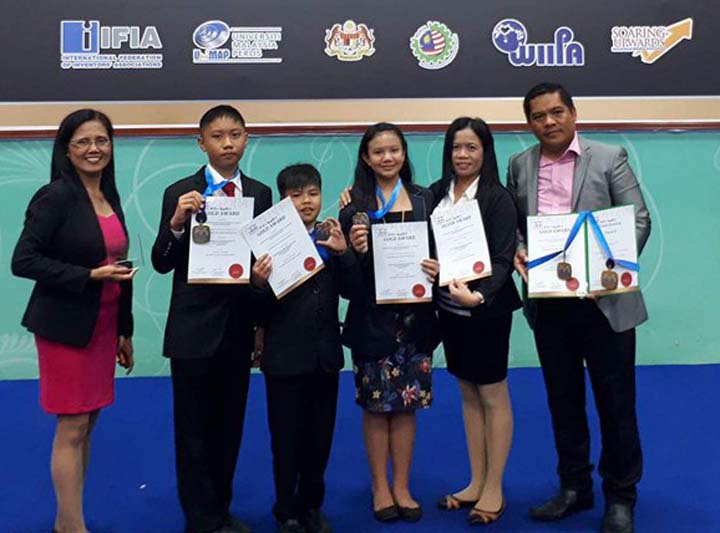 6 Taguig Integrated School grade school students bagged gold and silver medals in an major international engineering invention and innovation congress in Malaysia.
They won major science awards for inventing innovative yet practical household products.
The two winning products, "Euphorbia Hirta Dengue-Relieving Tea" and "Coconut Oil, Basil and Beeswax Anti-Bacterial and Mosquito Repellant Candle" won gold and silver prizes, respectively, at the International Engineering Invention and Innovation Exhibition organized by the World Invention Intellectual Property Association and the International Federation of Inventors' Association at Universiti Malaysia Perlis in Perlis, Malaysia.
TIS's Kenth Andrew Gallarda, Franxes Keisha Joven and Francis Elija Valdez took home the gold award for their "Euphoria Hirta Dengue-Relieving Team."
Ivan Gabriel de Lumen, Issachar Philippe'e Zerda and Vien Kiosoffe Lopez won silver, for their coconut oil, basil and beeswax concoction for an anti-bacterial and mosquito repellent candle.
The teams were led by research advisers and TIS faculty members Rosenda Puno, Georgie Amaranto and Grace Binalla.
Aboitiz Foundation provided the school's learning facilities as well as financial support during the three-day exhibition as part of its broad commitment to the Department of Education Special Science Elementary Schools project.
Facebook Comments