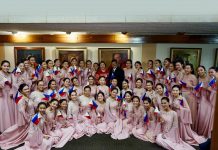 The Miriam College High School (MCHS) Glee Club won Gold and Silver medals for the Philippines at the 10th World Choir Games (WCG) in Tshwane, South Africa.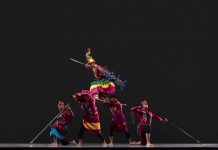 Parangal Dance Company premiered a new performance celebrating the colorful Maranao culture of Marawi in Mindanao to an appreciative international audience at the 40th annual San Francisco Ethnic Dance Festival held in California, USA.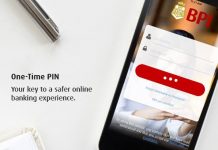 Bank of the Philippine Islands (BPI) is enhancing its network to support an increasing demand for efficient and convenient automated banking channels that complement its traditional branches.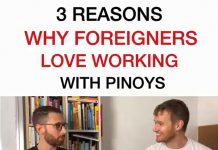 "If I had to hire 10 employees, probably 9 of them would be in the Philippines"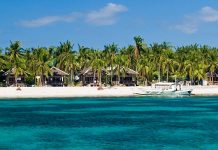 Discovery Channel has named Malapascua Island in Cebu as the best spot in the world to see thresher sharks.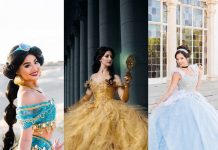 Filipino fashion designer Nephi Garcia, better known as Designer Daddy, is recognized in the United States for crafting Disney-inspired costumes for his children.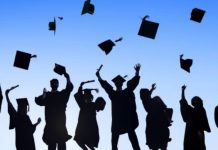 Graduating from college is a milestone in anyone's life. You and your fellow graduates should be congratulated for reaching such an achievement.
When overseas Filipino worker Clifford Peralta came back to the Philippines after building a career in the hospitality industries of the United Arab Emirates and the United States, the balikbayan wanted to make his dream of starting a business come true.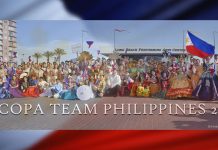 The Philippine delegation to the 2018 World Championships of Performing Arts (WCOPA) proudly carried the colors of the country in the California competition as it brought home 286 medals, plaques, and badges.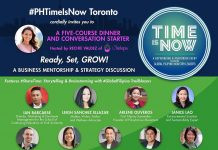 PH Time Is Now is heading to Toronto, Canada for its first satellite event.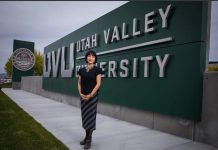 Philippine-born and raised Dr. Astrid S. Tuminez has overcome her impoverished beginnings to become the first woman president of Utah Valley University (UVU).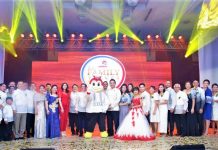 Jollibee Foods Corporation is now on the lookout for six Filipino families to receive the Jollibee Family Values Awards (JFVA)