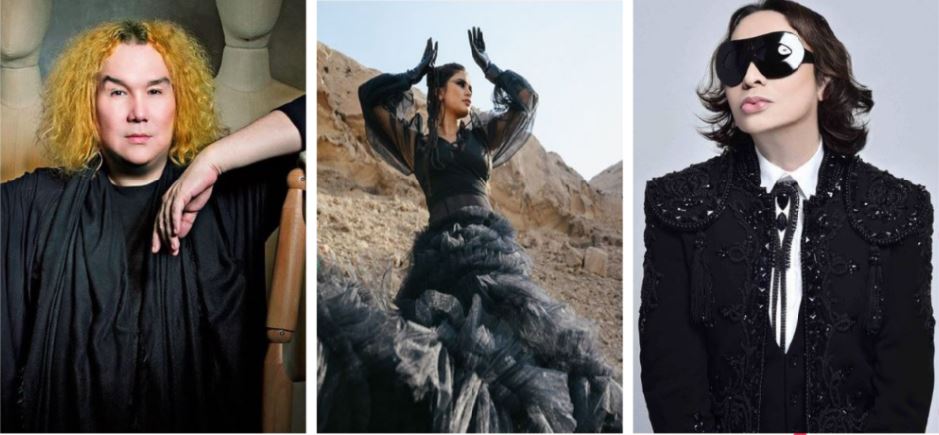 Filipino Miss Universe Pia Wurtzbach and world-renowned fashion designers Furne One and Michael Cinco are headlining the Arab Fashion Week (AFW) that kicks off today.
The Arab Fashion Week's five-day run begins March 24, 2021, featuring the newest Fall/Winter 2021/22 collection of Filipino designers and both Dubai-based Michael Cinco and Amato Couture's Furne One, among the select list of fashion designers from across the Middle East, Asia, Europe, and America.
Filipina beauty queen Pia Alonzo Wurtzbach opens the prestigious fashion week while wearing creations of Furne One featured in a five-minute fashion film titled "Inner Sanctum".
"The film has a lot of symbolisms and should not be treated literally. Her self/body is her Inner Sanctum. It's a story of a journey of a woman seeking for inner freedom while living in the middle of an uncertain world being influenced by her own good and bad thoughts but at the end finding her true self and facing her own fears," Furne One said in a statement released to the press.
AFW will go live on March 24-28 exclusively on Facebook Inc platforms and Instagram.
Filipina celebrity Maymay Entrata was invited by Amato Couture to be the first Pinay model on Arab Fashion Week in 2018.
Pia Wurtzbach was hailed Dubai-based Xpedition's Woman of the Year in 2020.
Michael Cinco has been on the frontlines of the Paris Fashion Week and has dressed up global stars including J.Lo, Bollywood actress Aishwarya Rai Bachchan, pop idol Nick Jonas, and beauty queens.
SEND MABUHAY CHEERS as Filipinos Pia Wurtzbach, Furne One, and Michael Cinco headline Arab Fashion Week!
Good News Pilipinas is celebrating its 15th Anniversary in 2021 by giving away prizes! Subscribe to our Good News Pilipinas! TV YouTube channel and enter the raffle by sending us an email to editor@goodnewspilipinas.com
Facebook Comments